Marchers Seek Higher Wages, 'Fight For $15' In Boston Rally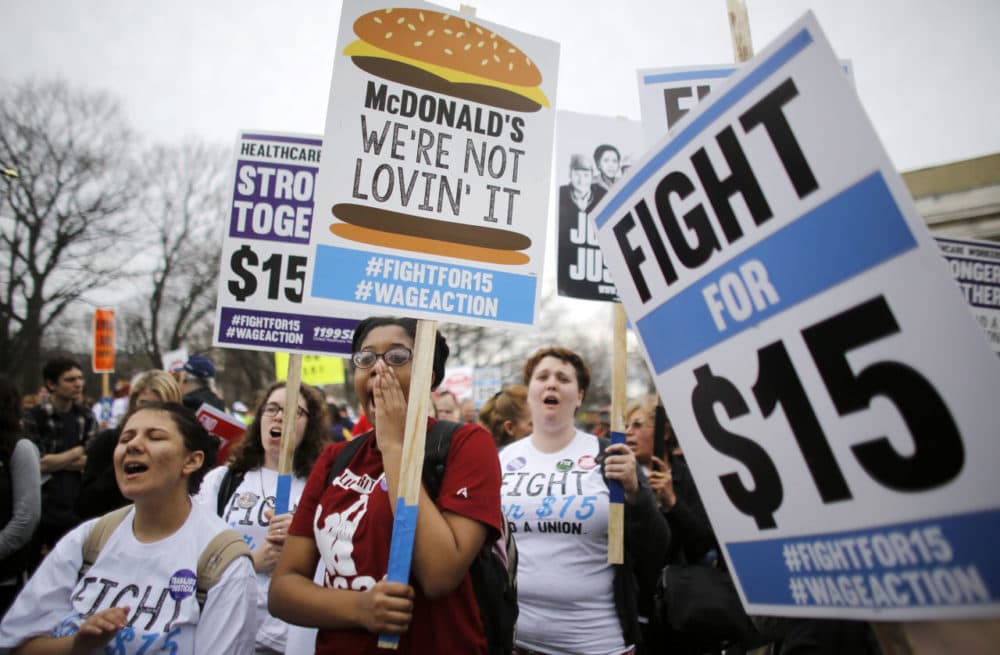 This article is more than 6 years old.
Backers of a drive to hike wages for the nation's lowest paid workers to at least $15 per hour are holding a series of events in Boston.
Several hundred people, including college students, fast-food restaurant employees and other workers gathered for a rally on Tuesday afternoon at Forsyth Park near Northeastern University. Many held signs bearing messages such as "Fight for $15," "Stop Corporate Greed" and "Jobs for Justice."
Workers & students are here at #ForsythPark #Boston rallying for higher wages. #FightFor15 #WageAction #SEIU #7News pic.twitter.com/BuEGdOFtz4— susantran (@susantran) April 14, 2015

The group later planned a march to a McDonald's restaurant in downtown Boston, with several stops scheduled along the route.

Protesters say Boston is serving as a launching ground for nationwide protests on behalf of low-paid workers.

The Massachusetts Legislature approved a law last year raising the state's minimum wage in three steps to a U.S.-leading $11 per hour by 2017.