Punk Rock's Johnny Angel Turns To The Written Word, And Takes His Past With Him
This article is more than 6 years old.
Johnny Angel lays out just who he is early on in his debut memoir-cum-novel, "Looking for Lady Dee: A Punk Rock Mystery." He cops to being blunt and confrontational and then, when exacerbated by "the generally prodigious alcohol intake," that makes him, instantly and undeniably, worse than a jerk.
The old adage is "write what you know" and that Angel did.
Veteran Boston rock 'n' roll fans know Angel — born John Carmen — as the guitarist and songwriter for two prominent punk bands, Thrills (later called City Thrills) from 1977-83 and Blackjacks from 1983-89. He left Boston for New York and then Los Angeles, where he's become a radio talk show host (Johnny Wendell at KEIB-AM 1150 and KFI-AM 640), acted and continued to play music. He remains a Boston sports fan, but other than that, Angel has not looked back.
Except, perhaps now, with his self-published tale of sex, booze, drugs and rock 'n' roll — and a mysterious disappearance. The protagonist is "Johnny Angel" and many of the players are (or were) musicians, groupies, fans, DJs or writers from the era when Angel mostly lived in Boston.
"Looking for Lady Dee," Angel says, "is a semi-fictionalized account of an unrequited love between boy and girl and boy and his band," explains Angel. "It's about 80 percent factual. Most of it did happen. The crux of the tale did not. It's a strange book. It's anti-formula."
The story bounces back and forth between the punk rock days in Boston and New York, when Angel had relations with "Lady Dee" (a real person, name changed slightly) among many others, and Los Angeles in 2013. It's there where he indulges in Facebook chat with another consort from back in the day, Viv. They're both curious as to whatever happened to Dee. That's the McGuffin.
But the grist of the story is the Boston punk rock scene and Angel's adventures and misadventures therein.
Today, Angel is both charming and brash. With nearly 30 years sober under his belt, he's made some adjustments. He's a major weight-lifter, for one thing. "I don't drink or use and the working out thing keeps me calm," he says.
In the book, Angel calls his companion Viv a "bemused observer of human perfidy." In Viv's voice he writes, "Dee mostly liked good-hearted punk boys except for that tart tongued and attitudinal guitar player in Thrills. He was a brusque, rude, curt little jerk in Viv's estimation and even worse, indifferent to her heroine's adoration." Thirty-five years later she finds him "generally a middle aged, exercise-junkie dad doting on his sons or talking politics."
Angel, on the phone from Los Angeles, chips in: "And Viv said I was a sullen squirt in the book, too."
Angel says he was inspired to include one particularly nasty scene at the end of the book by talking to one of his writing "gurus," Jerry Stahl. "I was having this conversation with him about writing a book, never having written one before," he says. Angel told Stahl about this possible graveyard scene and says Stahl replied, "That's great! That's so perverse. I wish I'd thought of that!" and then said, "S***, now I've got to figure out how to get that thing in there."
From 1981-2004, Oedipus was the program director at Boston's top rock station of the day, WBCN. He introduces the Thrills at the Rat club before they play the song "Hey (Not Another Face in the Crowd)," and he's in the book.
"Johnny evoked time and place vividly," Oedipus says. "From the dirt and grime of now nonexistent clubs to the spirit of the 'us against them,' from the fantasy of rock stardom to the DIY mindset, he cleared the cobwebs of my memory and placed me squarely on the dance floor bouncing with joyful abandon to Thrills."
Jim Sullivan: You're married with two sons, 12 and 9. Did you ever worry about what your family would think when you were writing "Lady Dee"?
Johnny Angel: Of course not. It's a book, fiction. (He laughs.) It's a story. You can read anything anywhere and draw whatever conclusions you want. Part of the factual stuff in the book about all of the sexual profligacy — because that's what seems to set people off — it's what I did. I'm not going to say, "Oh no, I never did that" and go along with some myths that people propagate about sex. Human beings have sex for pleasure and if you're a young man — as it says in the book — where the roles are reversed, where the women are the hunters and you're the game and it reverses everything you ever have had to deal with your whole life, you're going to indulge. You stick me in a banquet hall and I'm hungry and I'm going to eat everything I can. And I did.
You jump back and forth between 2013 and the late '70s/early '80s punk era. It's a good device because it lets the reader know who you are now to a large extent. What are the qualities of the old Johnny Angel you think you've shed and what do you think you've kept?
Oh, I have to do things my way. I'll always be like that. It has nothing to do with ethics or principles; it has to do with comfort. It's not because I'm a moralizing saint of a human being; it has to do with "Well, can I live with this or can I not?" I don't delude myself. I'll always be like that. As far as what I used to be like and what I'm like now, I never cared when I was in my early 20s what the consequences of what I said to someone meant to them. In other words, I'll tell you exactly what I thought of you because it seems that's what you do. Why pull punches? Now, I don't do that because I discerned how it hurts other people. It has nothing to do with being diplomatic, it has to do with kindness and I think you accrue that as you get older, or you hope you do. You don't want to hurt people if you don't have to
Is this an outgrowth of a 12-step program?
Probably, sure. I think it would have evolved this way anyway.
In "Lady Dee," the real antagonist is your music business low-life Nick Rowland. Everyone he touches ends up damaged or dead.
The Rowland guy is an amalgam of all of the kind of sordid, unpleasant hangers-on that would attach themselves to something they thought was vital and energetic and young. The Rowland character is about five or six different people. There's one of the Rowlands that is dead – I think the others are all alive.
Thrills' late singer Barb Kitson is compelling, kinetic and driven — but she's also obsessed in ways that don't benefit the band and then ultimately falls prey to heroin.
I've taken some s*** about outing her as a junkie. But I played in a band with her. She was not a celebrity; Thrills was not a famous band. I think that people have an image of her a certain way from seeing us playing clubs. To me she's a human being and human beings have faults. She had pluses and minuses and she had a problem with narcotics. So do the rest of your f****** idols. Why are you taking it out on me or on her?
And in your defense you lay into yourself pretty well in the most caustic and self-flagellating way.
Oh yeah, I was telling the truth. I don't come out looking too good in that thing.
You seem to be no fan of Boston anymore. Is it a case of what went down here then or what the city is now?
I have to admit that I'd been away for a while the first time I came back and I took a look at it and this is like a Disney-fied version of where I grew up. There's a certain point in your life you get over it. Like when you have sex with an old girlfriend. It's still sex, which is OK, but you don't love her anymore. You don't feel for her what you once did. That's how I feel about Boston.
(Full disclosure: I am mentioned in two passages in the book.)
Jim Sullivan is a former Boston Globe arts and music staff writer who pens the arts-events website jimsullivanink.com and contributes to various publications, TV and radio outlets. He hosts the monthly music/interview show "Boston Rock/Talk" on Xfinity On Demand.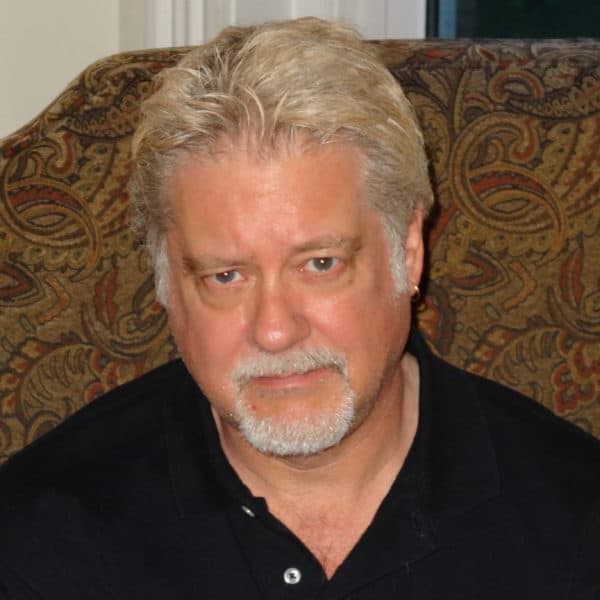 Jim Sullivan Music Writer
Jim Sullivan writes about rock 'n' roll and other music for WBUR.