Forecast: Marathon Monday Will Be Wet And Windy
This article is more than 6 years old.
After a nice, sunny Sunday, our weather takes a major 180-degree turn for the worse this morning and continues through the afternoon. Showers are overspreading the area with an area of steadier and heavier rain back through Connecticut and New York. This area will lift north and eventually spread into the entire area this afternoon.
For runners, the head wind and the wetness are the issues. Actual temperatures are good for the race, but the other two factors negate that. If you are watching the race, it's going to be raw and cold. Standing in place in this kind of weather can be a challenge. Bring warm clothes and something waterproof if you have it.
Winds will also increase this afternoon, making for a windswept rain. I am not overly concerned with flooding, as we haven't had much rain and the snow is melted. That said, if you are driving, there can be street flooding. Also be mindful of basements that are susceptible to water issues from heavy rain.
The bulk of the rain is over by Tuesday morning, but there could be showers in the afternoon. The temperatures won't be as chilly as they will be today with highs getting back into the 60s.
Wednesday looks dry to me, although I can't entirely rule out a passing shower. The second half of the week looks cool and there could be a shower or two. Highs are only going to reach the mid-50s each afternoon and a pop-up shower is possible, but the chances diminish as we get into the weekend.
---
Monday: Showers becoming a steady and heavier rain. Highs in the upper 40s. Winds increasing.
Monday night: Showers and scattered thunderstorms. Lows holding in the 40s.
Tuesday: Milder with showers possible. Highs in the 60s.
Wednesday: Sunshine and building afternoon clouds. A pop-up shower possible. Highs in the mid 60s.
Thursday: Cooler with a blend of clouds and sunshine. Chance of a shower. Highs in the 50s.
Friday: Mostly sunny with a high of 50 to 55.
You can follow David's weather updates on Twitter at @growingwisdom.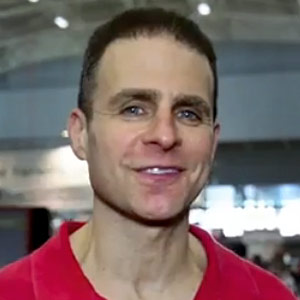 David Epstein Meteorologist
David Epstein is WBUR's meteorologist.