McFadden Wins 3rd Straight In Women's Wheelchair; Switzerland's Hug Wins Men's Division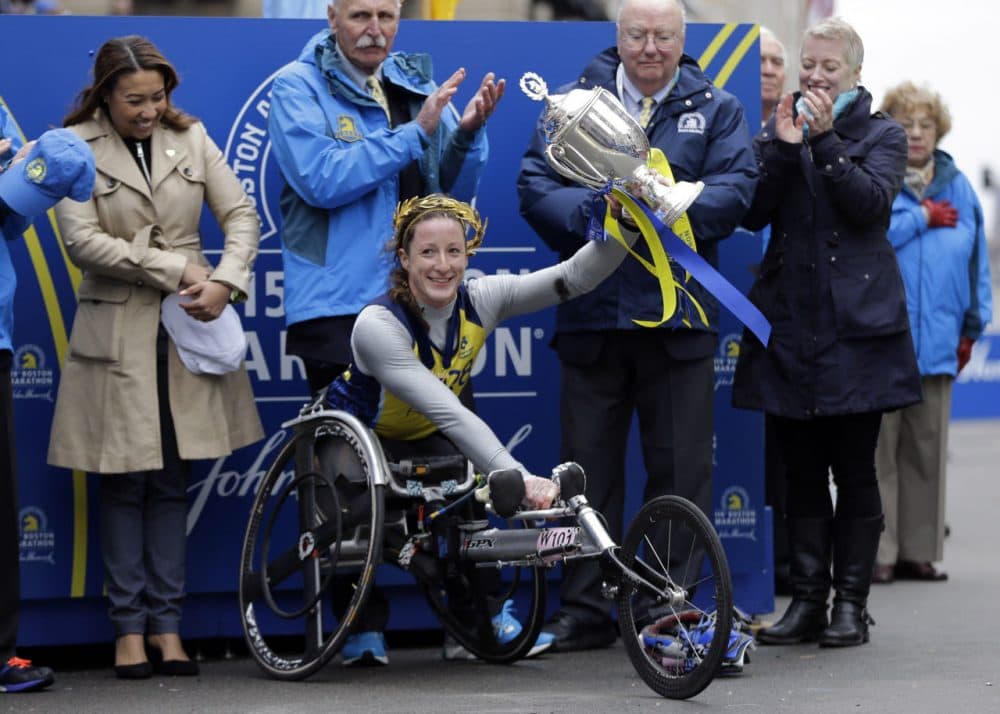 This article is more than 6 years old.
American Tatyana McFadden has won her third straight women's wheelchair race at the Boston Marathon.
McFadden rolled down Boylston Street to finish in an unofficial 1 hour, 52 minutes, 54 seconds.
McFadden wore a singlet in memory of Martin Richard, the 8-year-old boy who was killed in the 2013 finish line bombing.
McFadden, 25, is a four-time Paralympian and also the reigning champion of the Chicago, New York City and London marathons. She also finished second in the 1 kilometer Nordic skiing sprint in the 2014 Paralympics.
In the men's wheelchair race, Marcel Hug of Switzerland came out on top.
It took him an unofficial 1:29:53 for his first Boston win. The 28-year-old finished fourth last year.
Hug deprived Ernst Van Dyk of his 11th Boston Marathon victory. He's already the most decorated Boston competitor with 10 titles.
This article was originally published on April 20, 2015.