Key Moments From Day 2 Of Penalty Phase Testimony In Tsarnaev Trial
This article is more than 6 years old.
Jurors in the penalty phase of the trial of convicted Boston Marathon bomber Dzhokhar Tsarnaev on Wednesday heard from relatives of people killed in the attacks and got a closer look at a photo and video of Tsarnaev giving the middle finger to a courthouse security camera.
Below find four key moments from Wednesday's testimony, and see all of Wednesday's live coverage here.
---
-Joseph Roger, the stepfather of slain MIT police officer Sean Collier, testified Wednesday that the family hasn't been the same since Collier's death.
Rogers said some members of the family have moved away, while others refuse to talk about it. Rogers said Collier's mother was diagnosed with PTSD after her son's murder and has been unable to return to work, saying she is terrified that she'll lose another child.
-Adrianne Haslet-Davis, a longtime dancer, sobbed through her testimony as she remembered how her husband, Adam, tried to save her after the second bomb went off outside the Forum restaurant.
After the two became separated, he ran up to her and collapsed. It was then that Haslet-Davis, who had her left leg amputated, realized one of Adam's arteries had been severed. He lay next to her apologizing for not being able to help.
-After prosecutors released the image of Dzhokhar Tsarnaev giving the middle finger to a courthouse jail cell security camera, the defense introduced the entire video of the incident. It shows Tsarnaev, in less than 8 seconds, using the camera as a mirror to adjust his hair, then quickly flashing V symbol and then the middle finger.
-Prosecutors introduced a video of Boston University graduate student Lingzi Lu's father delivering her eulogy at a memorial service. Lu's father remembered her as "a jolly elf" who was incredibly driven in her studies, but still with a bubbly personality.
Her aunt, Jinyan Zhao, described Lu as "a beautiful nerd."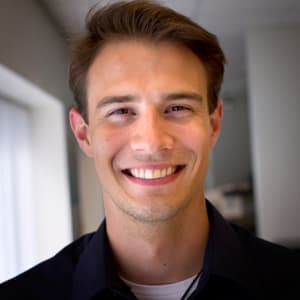 Jack Lepiarz Reporter and Anchor
Jack Lepiarz is a reporter and anchor at WBUR.