Proposed Ride-For-Hire Regulations Would Require Driver Background Checks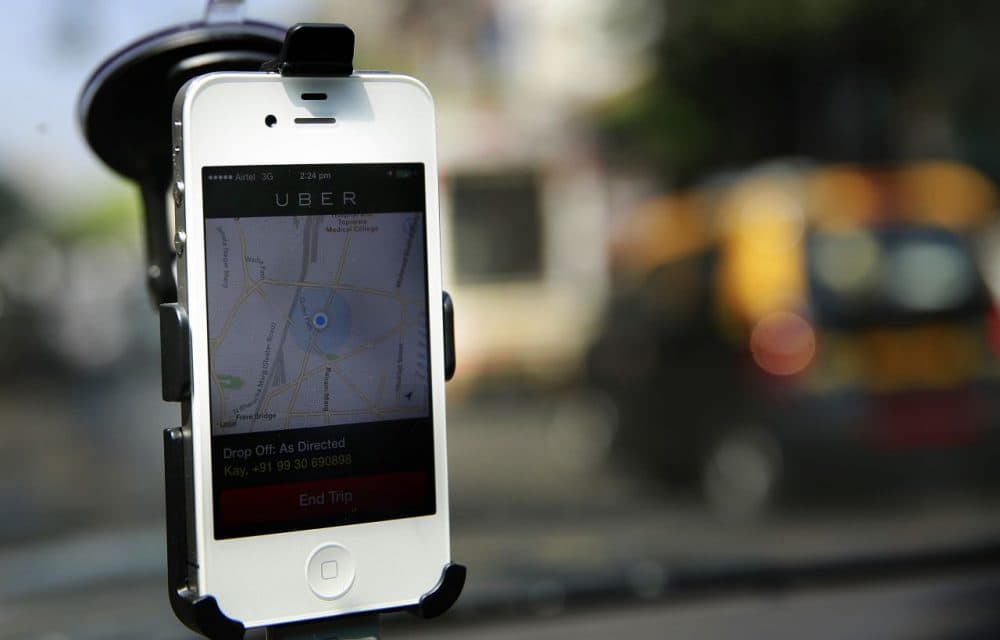 This article is more than 7 years old.
Massachusetts drivers for ride-for-hire services such as Uber and Lyft would be required to have criminal background checks under new legislation introduced by Gov. Charlie Baker Friday.
The bill would give the Department of Public Utilities the authority to develop and enforce a "modern regulatory framework" for ride-for-hire services, which the state is calling "transportation network companies," or TNCs.
DPU would work to develop "disqualifying offenses" on criminal background checks that would prohibit someone from carrying passengers, and TNCs would be required to conduct additional vetting of drivers, keep up-to-date driver rosters, and ensure "clear external indicators" are displayed on vehicles picking up passengers.
The legislation also seeks to remedy potential insurance gaps for those traveling in ride-for-hire automobiles by guaranteeing TNC vehicles have $1 million minimum coverage "as soon as" a ride is accepted.
Baker's office says the bill was developed with input from municipal leaders such as Boston Mayor Marty Walsh and Somerville Mayor Joe Curatone, as well as ride-for-hire companies and public safety advocates.
"A diverse transportation network is key to our future economic growth and our collaboration will ensure customers have safe and reliable choices when they travel," Baker said in a statement.
Passenger safety for those using ride-for-hire services has become a serious concern. At least two Boston Uber drivers were arrested in recent months and charged with sexually assaulting passengers.
Uber endorsed the proposed regulations in a statement released by the governor's office.
"This bill would set into law for the entire industry many of the safety standards that have attracted riders and drivers to ride-sharing," Uber's East Coast general manager Meghan Joyce said in the statement.
A group of taxi owners is currently suing the city of Boston, alleging the city is violating their rights by allowing ride-for-hire services to operate without having to follow the same rules as taxis.
This article was originally published on April 24, 2015.