Key Moments From Day 4 Of Penalty Phase Testimony In Tsarnaev Trial: Defense Begins
04:41
Play
This article is more than 6 years old.
The defense began presenting its case in the penalty phase of the trial of convicted Boston Marathon bomber Dzhokhar Tsarnaev Monday, urging the jury to impose a sentence of life in prison without parole instead of the death penalty.
Below find four key moments from Monday's testimony, and listen to a full report above from WBUR's Jack Lepiarz.
---
-David Bruck delivered opening statements for the defense, focusing immediately on the horrific nature of the crime. The defense has tried to walk a difficult path -- simultaneously describing Tsarnaev's crimes as "inexcusable," while at the same time trying to present mitigating factors to lessen his culpability and spare him the death penalty.
In much of his opening statements, Bruck focused on Tsarnaev's family — from its troubled roots in Central Asia and Dagestan, to the role of Tamerlan Tsarnaev as the stronger older brother who Dzhokhar never defied, at least not to his face.
-Bruck also pursued a new path, one that the defense has not discussed openly before: what Tsarnaev's life will be like if he's sentenced to life in prison.
Bruck told jurors that a life sentence means Tsarnaev would likely be sent to the supermax prison in Colorado, where prisoners are kept in solitary confinement for 23 hours a day. A life imprisonment, he said, would mean no appeals from the defense and no more fame or attention for Tsarnaev himself.
-Defense witness Gerald Grant, from the public defender's office in western New York, was called to testify about digital evidence, including emails sent between the two brothers, Tamerlan Tsarnaev's YouTube activity, and files taken from the elder Tsarnaev's cell phone.
The defense closed with a video, presumably of Tamerlan and his daughter at a playground. As the daughter tries to climb monkey bars up to a slide, a voice believed to be Tamerlan's is heard calling her a monkey, and occasionally saying things in Arabic. When she reaches the top, he says "Allahu Akbar," Arabic for "God is great."
-Much of the afternoon testimony focused on Tamerlan's relationship with his wife, Katherine Russell. Her mother, Judith Russell, testified that she had had concerns about Katherine dating Tamerlan — citing that Tamerlan had once cheated on her (a friend later testified that it was multiple times), and Tamerlan's lack of a job.
Judith Russell said she became especially concerned when Katherine started converting to Islam, not because of the religion, but because of "the package" that came with it.
This segment aired on April 27, 2015.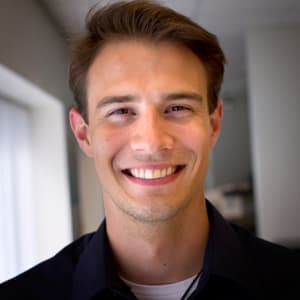 Jack Lepiarz Reporter and Anchor
Jack Lepiarz is a reporter and anchor at WBUR.