MIT Dedicates Memorial In Honor Of Sean Collier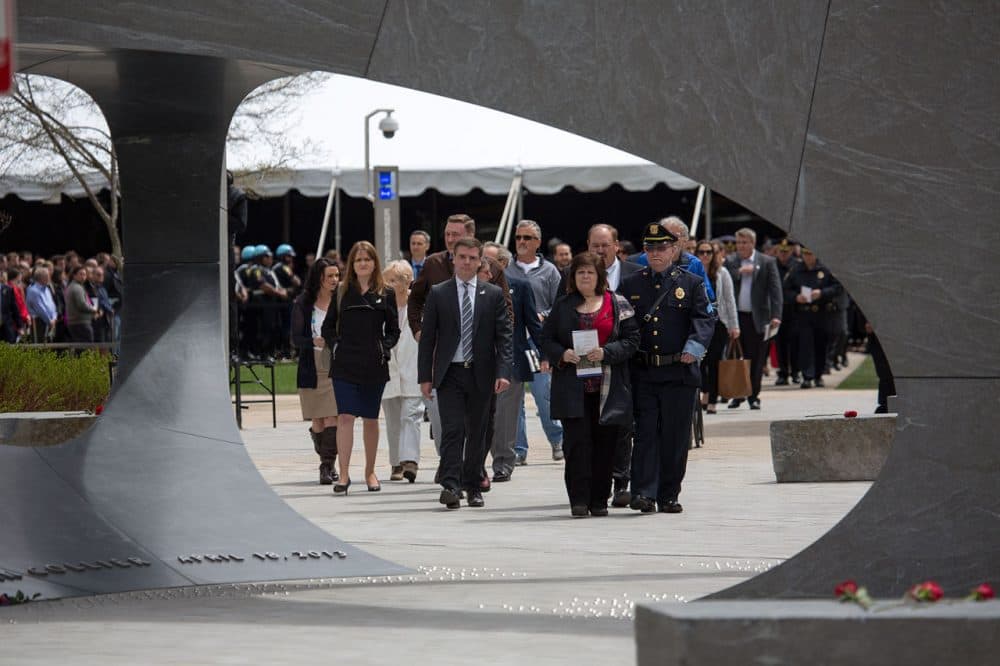 This article is more than 7 years old.
Hundreds gathered at MIT Wednesday for the dedication of a memorial in honor of Officer Sean Collier, who was killed by the Boston Marathon bombers in the days after the attack.
The memorial is located at the intersection of Vassar and Main Streets in Cambridge, near where Collier, a campus police officer, was killed by the Tsarnaev brothers while in his patrol car on the night of April 18, 2013.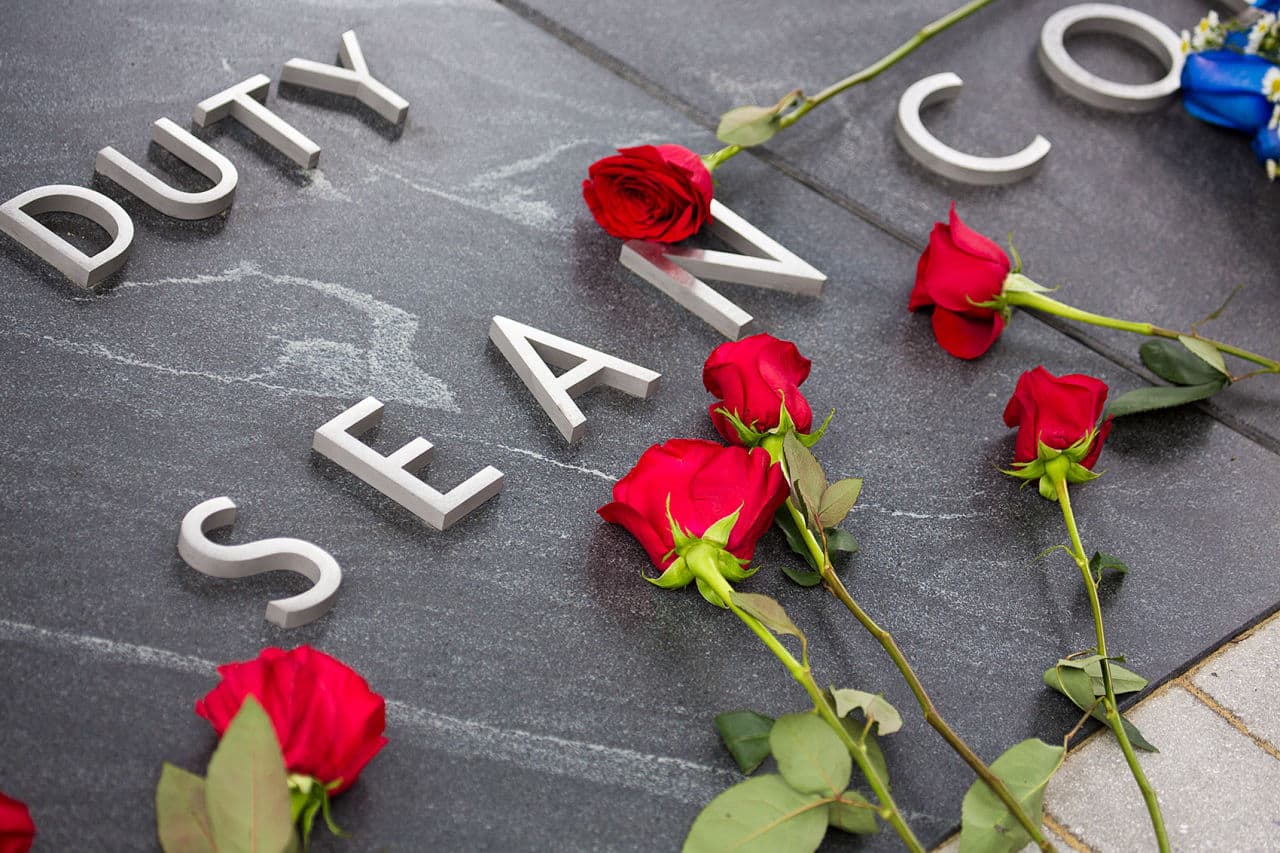 The head of MIT's architecture department, J. Meejin Yoon, designed the memorial with the help of more than 100 suggestions submitted by the MIT community, according to the university:
"That's how I learned about Sean's life," Yoon said. Eventually the form took shape: five radial walls that could be interpreted as a hand, but that would also create separate spaces. The empty space in the middle is in the precise shape of one specific stone — from a cairn built in tribute to Collier by MIT's Outing Club, a hiking group of which Collier was a vital part.

"That cairn would be present as an absence," explained Yoon, who added, "The notion of the open hand is one of service and generosity."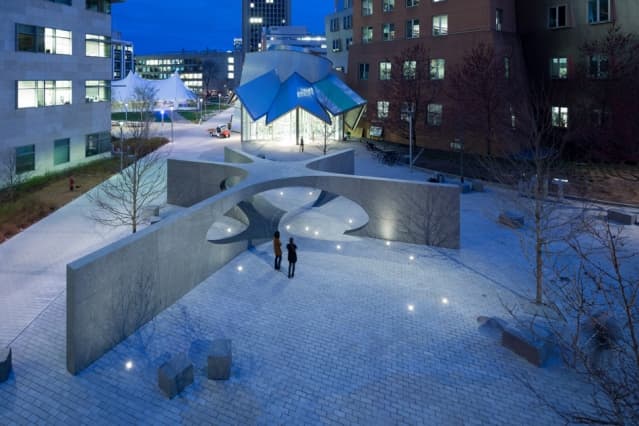 Yoon was assisted by John Ochsendorf, a MIT professor of civil and environmental engineering, who worked to analyze the structure's stability.
"It's made of 32 stones, each weighs about 12,000 pounds on average," Ochsendorf said at the dedication Wednesday. "They're locked together in a three-dimensional jigsaw puzzle. Our goal was to show the best of MIT for Sean Collier. Hopefully he would look at it and say 'Wow, that's something really cool.'"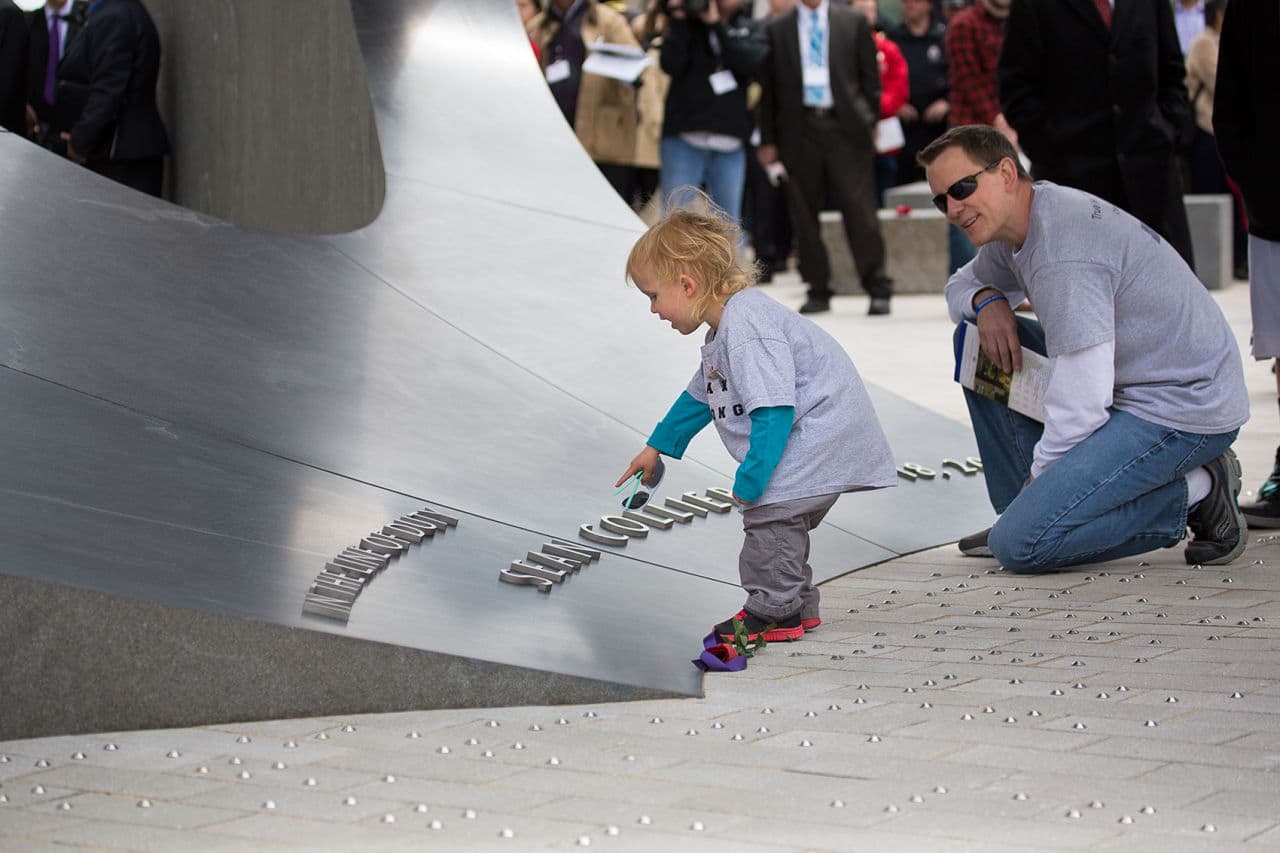 The memorial bears the inscription "Live long like he would. Big hearts, big smiles, big service, all love."
Those words were taken from a eulogy delivered by Collier's brother, Rob Rogers, who also helped manage the construction of the memorial.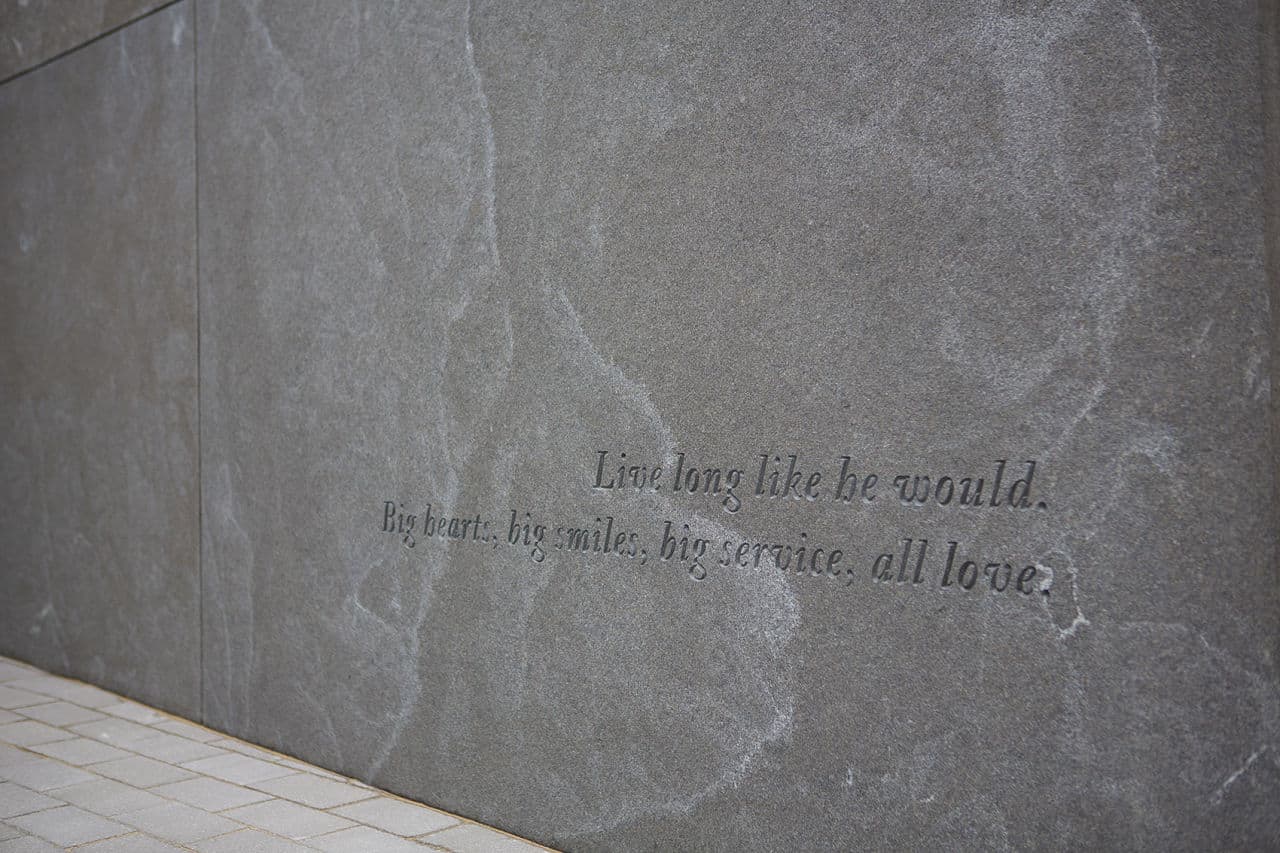 With reporting by WBUR's Delores Handy
This article was originally published on April 29, 2015.