Rosenberg: Mass. Courts Considering Consolidation Efforts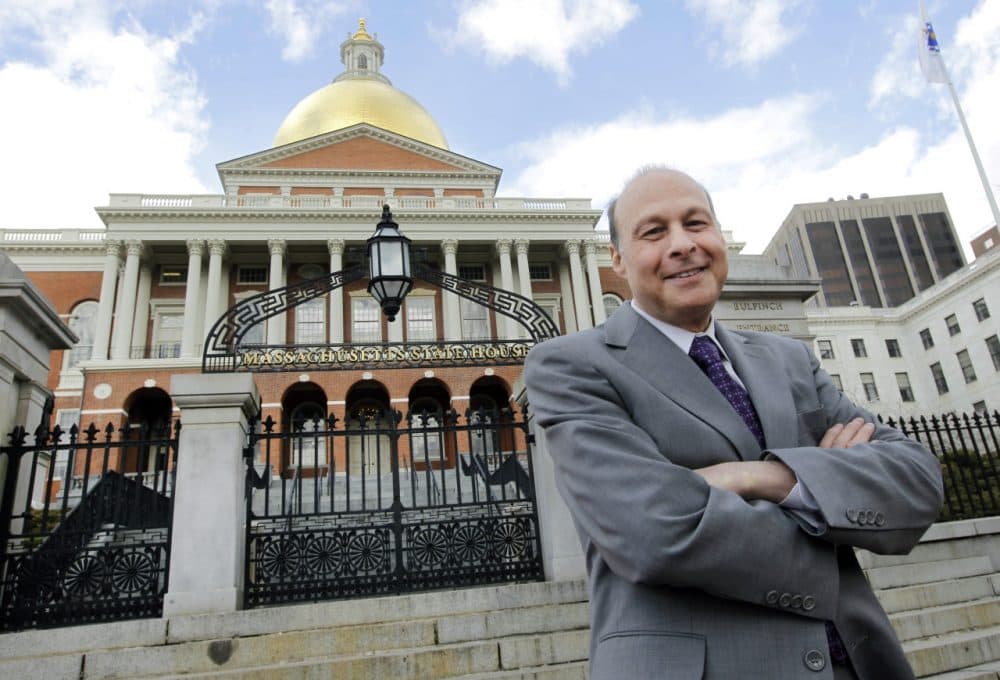 This article is more than 6 years old.
Massachusetts court officials are eyeing consolidation plans, including potentially combining and closing courthouses and reducing clerical staff, according to Senate President Stanley Rosenberg.
"We have many more courts than most states of this population and size, and so they're looking at consolidation of courts without reducing access to services," Rosenberg said.
Court staffers are also "unevenly distributed," so some places that have high caseloads have fewer staffers available for cases and other places have the reverse, according to Rosenberg.
Court closures and consolidations have been considered over the years, often running into opposition from lawmakers and the communities that host the facilities.
Rosenberg met with Supreme Judicial Court Chief Justice Ralph Gants, Trial Court Chief Justice Paula Carey and Court Administrator Harry Spence on Tuesday.
"They've identified a series of practices that they're already quietly fixing that will make the courts more efficient in terms of the administration," Rosenberg told former news anchor R.D. Sahl on Wednesday as part of a "In the News" forum put together by Boston-based Denterlein. "Not the quality of the justice, but the actual execution and administration of the paperwork and all of that."
"They're not trying to protect the status quo, they're trying to figure out how to do a better job."

Senate President Stanley Rosenberg
Rosenberg (D-Amherst) also discussed the legalization of marijuana, the MBTA and Gov. Charlie Baker's ongoing review of state regulations.
Rosenberg said a specific example that surfaced during Tuesday's meeting with court officials was a $1.5 million investment could lead to the completion of a "technology transition" that would allow a reduction of 30 percent in clerical staff over a three-year period.
"That would allow the transfer of those dollars into increasing the number of probation officers, which would then allow us to reduce the number of people in prison beds, putting them out on probation under quality supervision, and there would be an overall benefit on the bottom line of the budget and there would be an overall benefit in terms of the cost of managing and delivering public safety by using the dollars better," Rosenberg said.
Rosenberg praised Spence as a "reform-minded" administrator.
"They're not trying to protect the status quo, they're trying to figure out how to do a better job," he said of Spence and the two chief justices.
Rosenberg said the governor's fiscal 2016 budget proposal and the House version of the budget are "inadequate" for what the judiciary needs, but added that he's unsure of what the Senate will end up doing with its version when it comes out in ten days, since they're dealing with a $1.8 billion structural budget deficit.
The inherited deficit is crowding out investments in government services, Rosenberg said.
When Michael Dukakis was governor, Rosenberg said, there was a similar structural deficit that was solved over several years so "you didn't have to eat the whole problem all at once."
"This time we're trying to eat the whole 1.8 billion all at once. That is extremely painful, and it means there's no significant money available to invest in the programs that would support the development and growth of the economy," Rosenberg said.
Rosenberg said lawmakers remain open to working with Baker on a new structure to manage the MBTA, but echoed other legislators' concerns about what powers it would have and the data behind a Baker-appointed task force's report on the transit agency and the way it operates.
"You can create all the savings you can, with all of the tools that are available, you still will not have enough money to operate the T at the level that you would expect it to operate," Rosenberg said.
"All kinds of revenue would be on the table," he said. "A typical package is a blend of revenue from a variety of sources."
"This phantom 2.2 billion dollars, what do you know about it?" Sahl asked, referring to the task force pointing to the MBTA underspending its capital budget by roughly $2 billion.
"It's so phantom I know very little about it," Rosenberg said. "And that is a big question on people's minds. What is that 2.2 billion? Is it 2.2 billion sitting in the bank? They could've been spent and still can be spent? Or is it 2.2 billion dollars' worth of bonding authorization which they were unable to use because they didn't have a way of paying it back. Those are two very distinct situations. And we don't yet know the answer."
Rosenberg also defended the Pacheco law, named for his colleague Marc Pacheco, a Taunton Democrat and the Senate president pro tem. The law restricts the government's ability to privately contract for services and the task force recommended that it be lifted for the MBTA.
The law has "worked in the places where it's been applied and followed exactly as it was written," Rosenberg said.
You have to prove you can save "at least a penny" through privatizing a service, Rosenberg said. "Some people don't want to go through that exercise proving that they can actually save money," he added. "So for some people it's an ideological tool to beat up on public employees."
Baker has submitted legislation suspending the Pacheco law for the MBTA and the House budget also includes a temporary suspension.
Baker has also instructed state agencies to review rules and regulations that could be blocking business growth. Baker's directive has drawn concern from left-leaning and environmental groups.
Rosenberg said sometimes the state needs to be "stricter than the federal government's regulations, and we should use our own best judgment, what's in our best interest, to protect ourselves and our public health, our air, water, etcetera, etcetera."
Asked about the legalization of recreational marijuana, an idea that could appear as an initiative petition on the 2016 statewide ballot, Rosenberg said he believes voters will sign off on the measure and that there is no appetite in the Legislature to pass its own version.
Noting that the governor and the House speaker oppose legalization, Sahl asked Rosenberg if he supports legislation legalizing marijuana. He responded, "I know a lot of my constituents really favor this."
"Should I try once more?" Sahl said, prompting laughs from the breakfasting crowd. "Do you favor or oppose legalization?"
"People should be able to do what they want to do as long as they don't hurt anybody else. And I don't live in New Hampshire," Rosenberg said, an apparent reference to the state's "live free or die" motto.
Sahl asked for the backstory behind plans for Lt. Gov. Karyn Polito, a Shrewsbury Republican and a former opponent of gay marriage, to officiate Rosenberg's wedding.
Rosenberg, who is openly gay, sidestepped the question and ended the forum by quipping, "Have a nice day, everyone."