'A Return To Vietnam': Closing Thoughts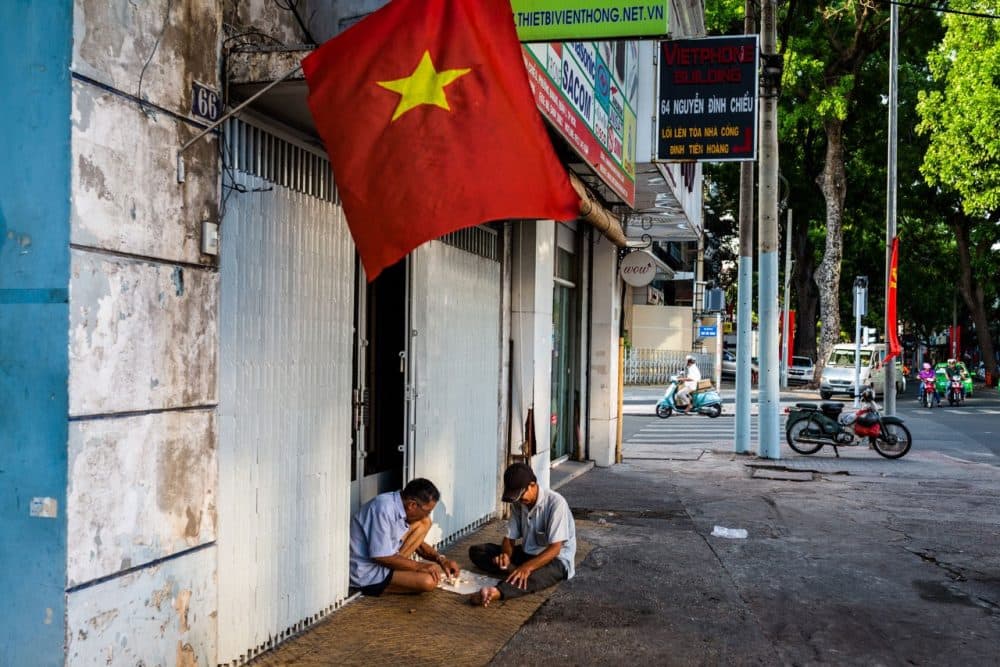 This article is more than 6 years old.
Forty years after the Vietnam War, it's easy to see that at least this Vietnamese city is moving on. As we reported this week, there's a commercial building boom underway here.
But it's also easy to recognize the country is still struggling over its own identity. Sure, the political system is communist. But you can't go by the McDonalds, Dunkin' Donuts, Citibank ATMs, the high-end retail shopping district and not think the capitalist Americans have returned.
It took a few decades, but they are here.
And there's the rub. Where is this Vietnam headed as it matures four decades after the war?
The U.S. wants to continue the close ties it now has after normalizing relations 20 years ago. It wants more trade — which, according to U.S. Ambassador Ted Osius, is up to $35 billion annually.
Certainly some people are getting wealthy here, but the average monthly wage is still less than $200.
I spoke at length with a 35-year-old woman who does business with westerners all the time here. She wants more change and more rapidly. She wants to buy a house, which she can't now. She also wants more choices at the ballot box than the one-party communist choice.
It's not hard to imagine there are many more people like her here who see the change and want to taste it themselves.
On the other side, there's the former Viet Cong spy we met this week. He just shakes his head at all the changes, and utters, "Mistake, mistake."
It's not hard to imagine there are many more people like him too.
It's still a new day here, as Vietnam tries to figure out how to move forward — 40 years after the last American troops departed.