Nanny Charged In Cambridge Baby's Death Wins Release On Bail
This article is more than 7 years old.
An Irish nanny charged with killing a 1-year-old Massachusetts girl in her care more than two years ago won provisional freedom Tuesday after a judge agreed to grant her bail as authorities review medical evidence.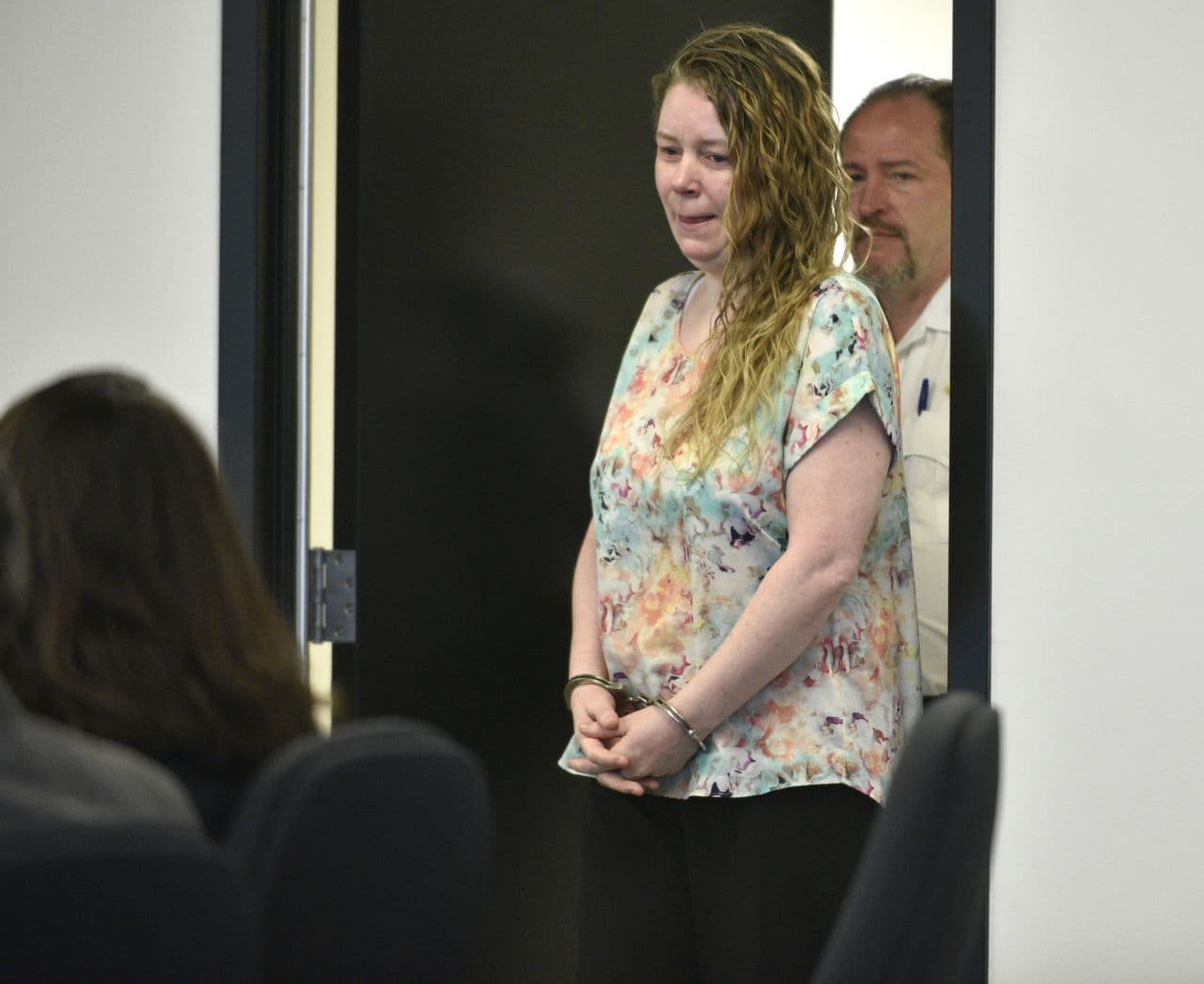 Aisling Brady McCarthy can be provisionally released on $15,000 bail, Middlesex Superior Court Judge Maureen Hogan ruled. McCarthy, who has been held at the Framingham state prison, will be confined to home and have to wear a GPS monitor and surrender her passport.
McCarthy's lawyers said it was unclear exactly when she would walk free.
McCarthy's trial has been postponed indefinitely as the state medical examiner reviews a finding that Rehma Sabir died of traumatic head injuries and that her January 2013 death was a homicide.
McCarthy was living illegally in the U.S. and taking care of the baby in the family's Cambridge home. She has pleaded not guilty.
Despite assurances from federal immigration officials that if McCarthy wore a GPS monitor, she'd still be considered to be in state custody and would not be deported back to Ireland, prosecutor Patrick Fitzgerald said the government still considered McCarthy to be a flight risk.
The former nanny, he noted, is charged with first-degree murder, which in Massachusetts carries a mandatory sentence of life imprisonment without parole.
"There's no greater incentive for a defendant to flee from that potential sentence," Fitzgerald said.
Even though Massachusetts doesn't have the death penalty, first-degree murder still would be considered a capital crime and there's no certainty that Ireland would send McCarthy back to the U.S. if she were to flee, he said.
McCarthy's lawyer, Melinda Thompson, disputed the notion that her client might flee or try obtain a new passport from the Irish consulate, saying she wants to stay and is anxious to clear her name.
"No one is trying to get Ms. McCarthy out of the country," she said. "No one is trying to sneak her out."
The coroner's office said it thinks its review will take at least another month to complete, and Hogan said based on that timetable, the trial could start in early July. The judge set the next hearing in the case for May 19.
This article was originally published on May 05, 2015.