Key Moments From Day 8 Of Penalty Phase Testimony In Tsarnaev Trial
This article is more than 6 years old.
Testimony in the penalty phase of convicted Boston Marathon bomber Dzhokhar Tsarnaev's trial Tuesday focused on the older Tsarnaev brother, Tamerlan, who the defense wants to paint as the mastermind of the attack.
Below find key moments from Tuesday's testimony, and see all of Tuesday's live coverage here.
---
-Amanda Ransom testified about Tamerlan Tsarnaev's relationship with his wife, Katherine Russell. Ransom and Russell were roommates in college.
Ransom testified that Tamerlan appeared emotionally abusive at times, calling Russell "fat" and saying that she needed to lose weight. (Ransom testified that Russell did not need to lose weight.)
Ransom closed by describing a loud argument in Russell and Ransom's apartment that prompted Ransom to demand that Tamerlan leave. Ransom became so scared of Tamerlan that she moved her desk in front of her bedroom door as a barricade, as Tamerlan yelled, "If I ever see you again..."
-Jurors also heard from Dr. Alexander Niss, a psychiatrist who treated Dzhokhar Tsarnaev's father, Anzor, from 2003 to 2005. Niss testified that the elder Tsarnaev suffered from a litany of mental issues, including PTSD, paranoia, auditory hallucinations, nightmares, flashbacks and neurocognitive issues. Niss said that at times Anzor Tsarnaev was on as many as six medications at once, including sleeping aids, anti-depressants and anti-psychotics.
-The next witness, Princeton University professor Michael Reynolds, testified about Chechen culture, reinforcing the idea that older males are generally the lead authority figures in Chechen families.
This culture, Reynolds testified, comes out of a long history living in the Caucasus Mountains, where Chechen people had virtually no central government for thousands of years — instead relying on close-knit mountain villages and families to maintain order.
He added that Chechen culture is particularly strong — and has resisted change even when forcibly moved out of Chechnya.
-Reynolds faced tough cross examination from the government, which pointed to an article he wrote in May 2013 that appeared to at least partially contradict some of his testimony. The government also implied, while never actually saying that Tsarnaev was the one doing it, that he violated Chechen culture by disobeying his brother -- albeit not to his face.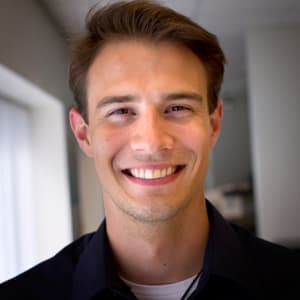 Jack Lepiarz Reporter and Anchor
Jack Lepiarz is a reporter and anchor at WBUR.