Bail Set For Man Granted New Trial In 1993 Murder Of Boston Police Detective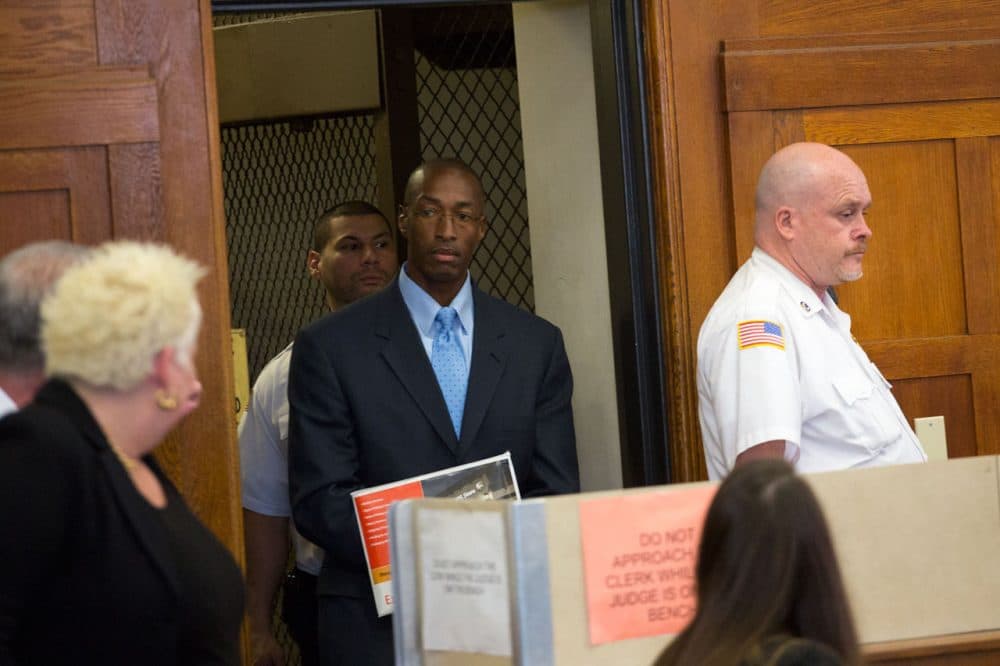 This article is more than 7 years old.
A man who's spent nearly 22 years in prison for the murder of a Boston police detective on Tuesday was granted bail, set at $50,000, by the judge who ordered a new trial in his case.
Sean Ellis, now 40, was convicted of first-degree murder for the 1993 murder of Boston Police Det. John Mulligan, who was shot five times in the face as he sat in his car on a security detail in Roslindale. It was Ellis' third trial. The first two trials ended with hung juries.
In granting Ellis a fourth trial, Suffolk Superior Court Judge Carol Ball last week found that exculpatory evidence was withheld from Ellis' lawyers. That includes a report that one Boston police officer had implicated another officer in the murder.
Prosecutors had opposed the bail, as did Richard Mulligan, the brother of the slain detective.
"He ought to be in prison, he ought to be locked up for the rest of his life," Richard Mulligan said of Ellis at the courthouse Tuesday.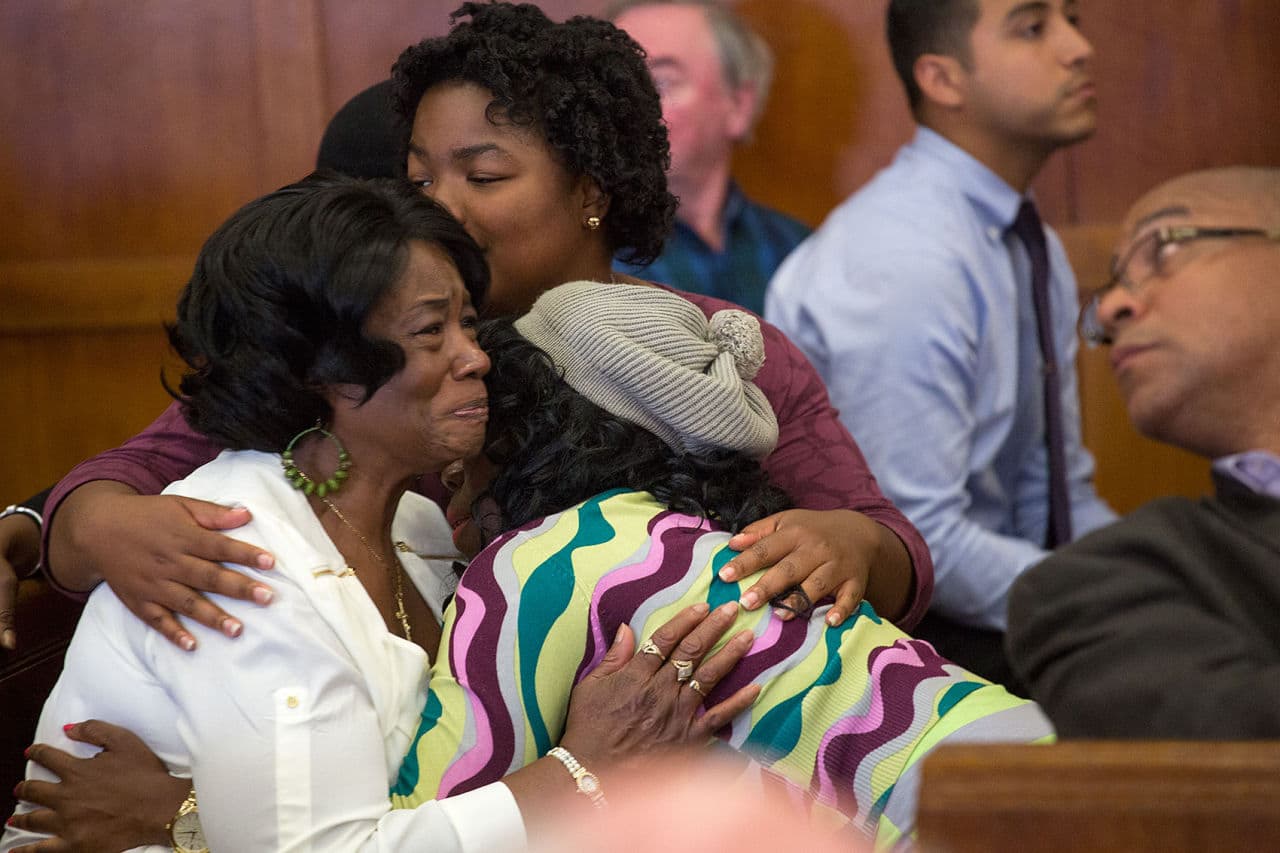 Ellis' attorney had requested bail of $10,000, as his family had raised just enough to cover that. Instead, Judge Ball set it at $50,000. Ellis remains in custody while his family tries to raise the money to have him released.
Still, Ellis' mother, Mary, was hopeful about the development.
"The ultimate thing is the truth," she said. "The truth is coming out and that's what's important, that's what's going to free Sean Ellis."
With reporting by WBUR's Delores Handy
This article was originally published on May 12, 2015.