Senate Budget Proposal Rejects 2 Key Provisions Of Baker's MBTA Overhaul Plan
01:59
Play
This article is more than 6 years old.
The Senate's state budget proposal released Tuesday rejects two key provisions of Gov. Charlie Baker's plan to overhaul the MBTA, but Baker insists he's not deterred by the push-back.
The Senate's plan would give the governor more power by increasing the size of the Massachusetts Department of Transportation's board of directors, and allow him, through the state transportation secretary, to pick the next general manager of the T.
But it does not create a fiscal control board, a major part of the governor's proposal to fix the ailing transit system. It also doesn't suspend a union wage law that critics say drives up prices for contracting work for the T.
Still, Gov. Baker says the conversation isn't over.
"I view this as sort of round one of a longer conversation," Baker said. "I know the Transportation Committee is committed to having at least one more hearing."
Sen. Thomas McGee, head of the Legislature's Transportation Committee, won't say whether a moratorium on the wage law is completely off the table.
"Many of us believe it has worked the way it was anticipated to work and I think it's a transparent program and we're happy to have discussions on it," McGee said.
McGee also defends the decision not to create a temporary control board — calling it another layer of bureaucracy, and one that separates the T from the now integrated state Department of Transportation.
But McGee says there will be more talks.
"Reform and revenue both are needed and we need to have that broader discussion on what the reform pieces are and what the revenue pieces are, and where can we find common ground to make that happen," he said.
That's a sentiment echoed by the governor, who stresses the importance of moving quickly.
"I haven't talked to anybody who thinks that doing nothing here is a good idea," Baker said. "I'm going to take people at their word on that, and that they're serious about doing the things that are going to be required to fix it."
McGee says he expects the Transportation Committee to schedule another hearing on the T in the next couple days.
This segment aired on May 12, 2015.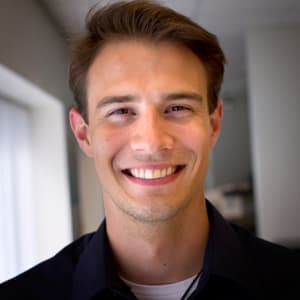 Jack Lepiarz Reporter and Anchor
Jack Lepiarz is a reporter and anchor at WBUR.