Your Doctor, Always Available, For A Monthly Fee
Resume
For 10 years, Jeff Gold showed up to a job he wanted to love: being a family doctor.
"I was busy as a bee," says Gold, 39, with up to 2,500 patients, seeing 20 or so a day.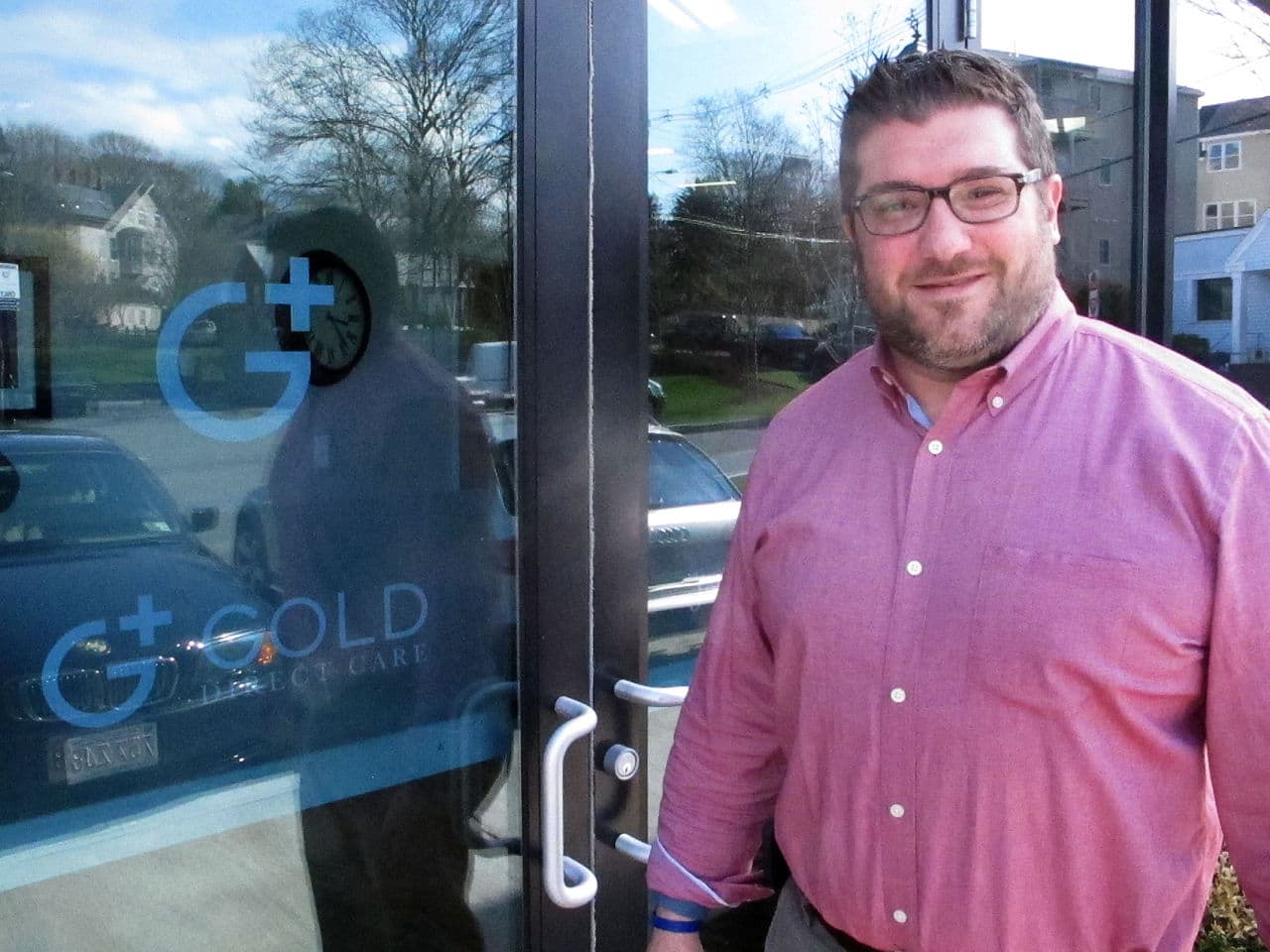 Rushing from one patient to the next, calling insurers who wouldn't approve prescriptions, filling out paperwork that didn't seem relevant to his patients, Gold kept asking himself, is this what I signed up for?
"I thought I was gonna help everybody and spend time with everybody and it's impossible to do," Gold says.
So Gold quit, wrote a business plan to be a doctor who does not take insurance, hired one staff member (a nurse), and borrowed almost $400,000 to outfit a two-exam-room office next to a candy shop and café in Marblehead.
Gold may be the first physician in Massachusetts practicing under a model called direct primary care. For a flat monthly fee, Gold offers patients one-hour same-day appointments, no wait. The doctor is available 24/7 in person, at the office, at the patient's home, via text, email or Skype.
His fee is a sliding scale based on age. It starts at $30 a month for children age 0 to 21, and caps at $125 for patients 65 years and older. Patients get 12 visits a year. Anything more is a $20-$25 charge.
This is not concierge medicine, where patients typically pay to join a small practice in addition to their co-pays or co-insurance.
Gold takes care of anything considered primary care. If you need a few stitches, that's included. If you sliced through a major blood vessel or muscle, you'll still have to see a surgeon and still need a health insurance plan to pay for that surgeon.
Gold opened for business in February. He has 300 patients so far. Gold's business plan shows he'll turn a profit with 700-800 patients, a goal he says is achievable next year.
So who would pay an extra $75 or so a month for care that's already covered by insurance?
"I'm willing to try," laughs Steve Bird, and "see what happens."
Bird, a 59-year-old commercial fisherman from Marblehead, saw Gold at the doctor's former practice. He stopped by the new office to check it out, and because he has an earache.
Right away, says Bird, it felt different, "180-degrees different. I can see the doctor when I want to see the doctor, not when the doctor wants to see me."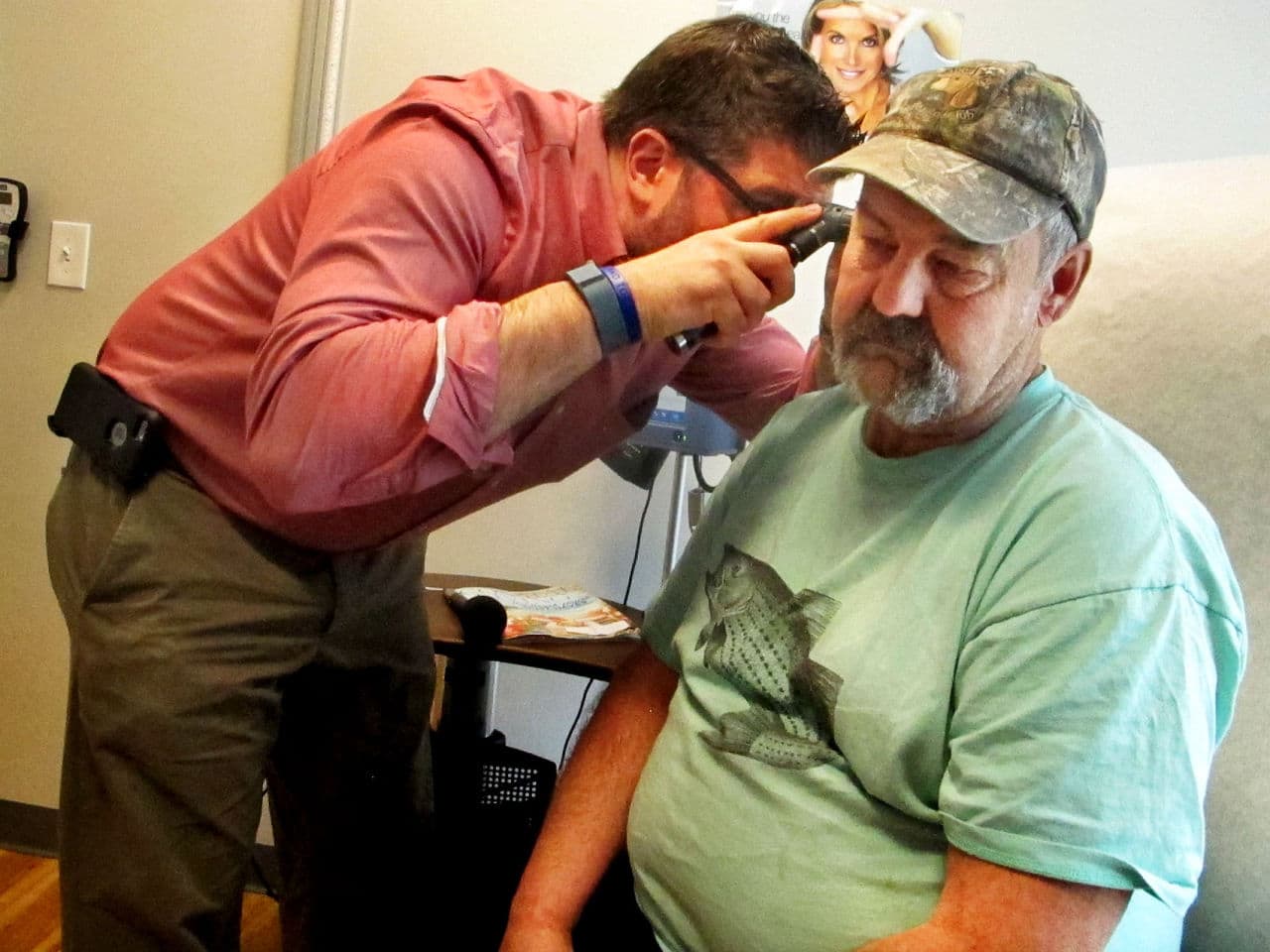 Bird might save money. He has health insurance, but his plan includes a $2,000 deductible, which Bird hasn't met. So at a regular doctor's office, he'd pay the total cost: $200-$300 for this visit and the procedure to clear wax out of his ear. But with Gold's direct primary care plan, this visit is covered under the flat monthly fee.
"In the long run, I don't think it will be any higher than what it is right now," Bird says. "There won't be the co-pays and the big deductible."
But is this model, direct primary care, just a different way of paying a doctor or is it a new form of insurance? The state's Division of Insurance is reviewing this question. At issue: whether Gold and doctors who open similar practices should be regulated as insurers and whether they need large cash reserves in case their patients get really sick. In the world of health insurance, this is known as managing risk.
Thirteen states have passed laws that say direct primary care is not insurance, but the rules in many states are not clear. The Massachusetts Division of Insurance is investigating that.
"From a consumer protection point of view, we at the division have a role to regulate anything that may be an insurance risk," says deputy insurance commissioner Kevin Beagan. "We need to understand whether there are any promises to provide services for a fee that constitute insurance."
"We are a service," Gold says, "not insurance."
Many doctors share Gold's frustration with 10-15 minute appointments and would be happy to drop from 2,500 patients to about 750, as Gold plans to do.
But that worries Dr. Michael Hochman, who studies changes in primary care at UCLA.
"We already have a shortage of primary care clinicians," Hochman says. "It's possible that if too many patients get into situations like this it could exacerbate the primary care shortage."
Hochman says there are a number of ways doctors are trying to fix primary care practices, including working in teams to reduce stress on doctors and give patients more attention.
On the question of whether direct primary care will make the primary care shortage worse, Gold says, "Don't blame the victim."
Under the current system, he argues, primary care doctors are burnt out, changing specialties and retiring early. Many patients feel short-changed and aren't happy.
"I really think it can fix this whole system," Gold says, "from the ground up."