Joe Kelly Tagged By Twins, Red Sox Drop Opener 7-2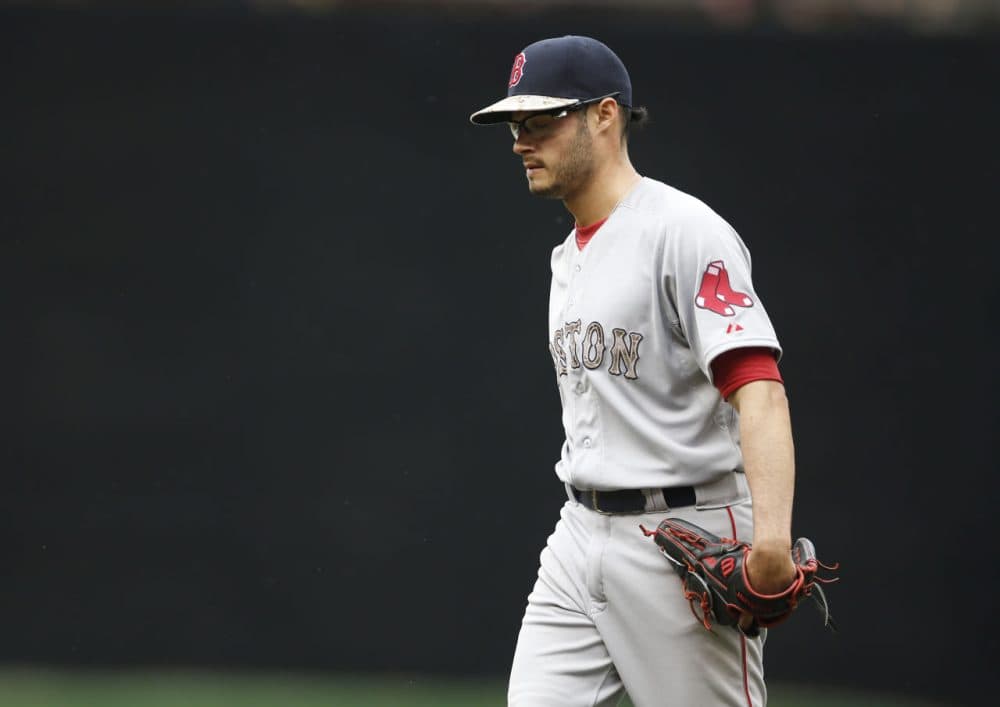 This article is more than 5 years old.
Joe Kelly entered Monday's game looking as if he had things figured out coming off of two of his best performances of 2015.
The Minnesota Twins showed him otherwise.
Kelly lasted just 1 2-3 inning, allowing seven runs on eight hits in a 7-2 loss to the Twins on Monday. The loss snapped any momentum the Red Sox had after picking up two straight wins against the Angels over the weekend.
"The energy in the clubhouse this morning was built upon the last two days," Boston manager John Farrell said. "And to go out there and have a game like today was very disappointing."
Kelly (1-4) had given up three earned runs over 13 1-3 innings in his previous two starts, but he had nothing for the surging Twins.
As they have been doing quite often during their climb up the AL Central standings, the Twins jumped on their opponent early to give their starting pitcher a nice cushion. They put one on the board in the first inning and erupted for six more in the second inning to chase Kelly.
Minnesota sent 12 batters to the plate in the inning, getting Trevor Plouffe's seventh homer of the season and RBIs from Torii Hunter, Eduardo Nunez and Eddie Rosario to take a 7-0 lead.
"They came out swinging real hot," Kelly said. "They've done that the past few games, and I knew they were going to come out swinging. They were right on the heater every time."
Matt Barnes pitched 3 1-3 innings of scoreless relief and had five strikeouts to keep the game from getting completely out of hand, and the Red Sox scratched a couple of runs across in the third inning.
But Ricky Nolasco (5-1) shut them down after that, setting down 15 in a row to pick up his 100th win.
"I really didn't know how far he could go," Twins manager Paul Molitor said. "But he just got locked in."
Nolasco gave up two runs on seven hits and struck out five in 7 2-3 innings and Plouffe hit a three-run homer to lead the Twins.
"We had some good opportunities in the first and then another in the third, and then after that he continued to slow us down with a heavy dose of breaking balls," Farrell said.
The Twins got 16 hits to pick up their AL-leading 16th win in May. After a 1-6 start the Twins (26-18) are now just two games behind first-place Kansas City in the AL Central.
The Red Sox are now 2-4 in their last six and have not won three straight since doing so April 9-12 against the Phillies and Yankees.