Massachusetts Revises Tobin Bridge Toll Fine System, Offering Amnesty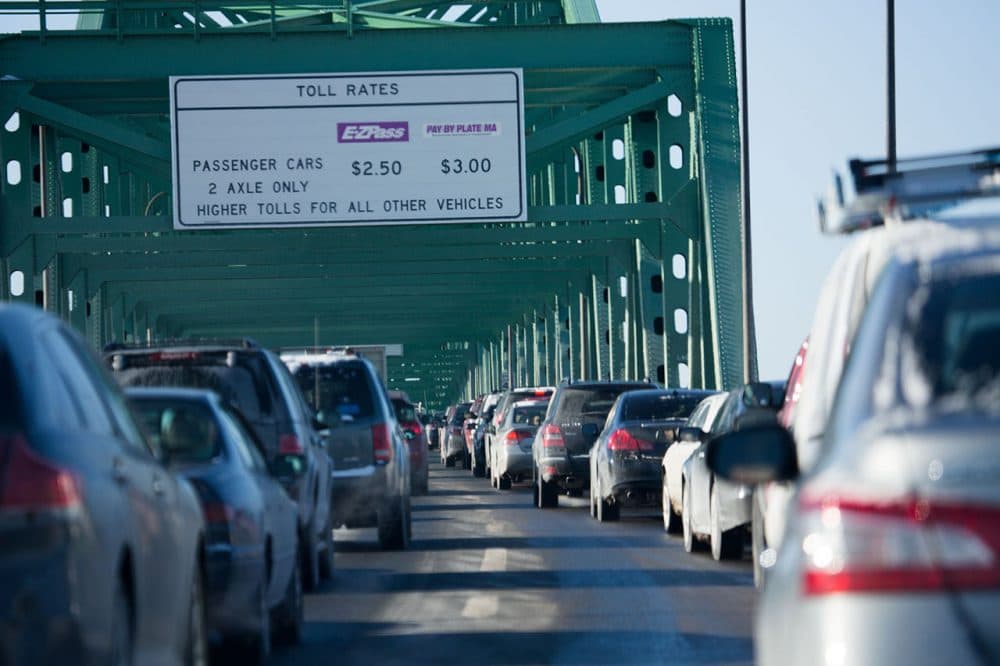 This article is more than 5 years old.
The Baker administration starting on Monday will offer toll amnesty to delinquent Tobin Bridge users who will also see a revised fine structure for unpaid tolls.
Under the 30-day program, customers with outstanding balances under the all-electronic, pay-by-plate system can pay in full and have all of their fines waived dating back to July 21, 2014.
Transportation officials announced the program late Thursday night and said the amnesty effort will also cover the suspension of the $20 fee to remove the hold on registration and driver's license renewals.
"While the use of the new All-Electronic Tolling technology has certainly proved its worth, piloting the system first on the Tobin Bridge taught us some valuable lessons. Too many of our customers were incurring hundreds or even thousands of dollars in late payment fines," Transportation Secretary Stephanie Pollack said in a statement accompanying her announcement.
"The goal of the program should be payment, not punishment. We can ensure that our customers pay their tolls with much smaller late payment fines that are fair, reasonable, and will not result in substantial charges to people who may have missed the notifications. And no one will ever incur more than $500 per year in late payment fees."
The system implemented in July 2014 detects E-ZPass transponders in vehicles or sends invoices to addresses connected to license plates of drivers who don't have transponders.
Under a revised fine structure, a $1 late fee will be added to every unpaid pay-by-plate toll after an invoice goes unpaid for 30 days, with an additional $1 added to each toll transaction after 60 days of non-payment, and another $1 after 90 days.
According to MassDOT, under the maximum fines allowed each unpaid Tobin Bridge toll transaction will be capped at $6. Also, when customers reach the maximum fine level the vehicle owner's driver's license and registration will be placed in non-renew status until the toll balance and fines are resolved. At that point, $20 fee kicks in to remove the hold on license and vehicle registration renewals.
This article was originally published on May 29, 2015.