Officials Say Those Boston Snow Piles Are Vile
This article is more than 7 years old.
It's disgusting enough to put you off snow cones for the rest of the summer.
A Boston public works official says the towering piles of filthy snow left over from the city's record-setting winter are even more grotesque than most people can imagine.
Daniel Nee says one giant pile contains an estimated 86 tons of debris, and much of it is household garbage. Nee says two snowstorms struck after Bostonians put their trash out, and it all got swept up by passing plows.
Nee said Friday that as the piles melt, they've revealed fire hydrants, parking meters and other items. But he says a lot of rotting garbage is still buried in the leftover snow.
One 75-foot-high snow mound in the Seaport District has been reduced to a three-story pile of dirt and trash, including bicycles, traffic cones and even half a $5 bill, encrusted in solid ice.
Officials think the piles easily could last until the Fourth of July or longer.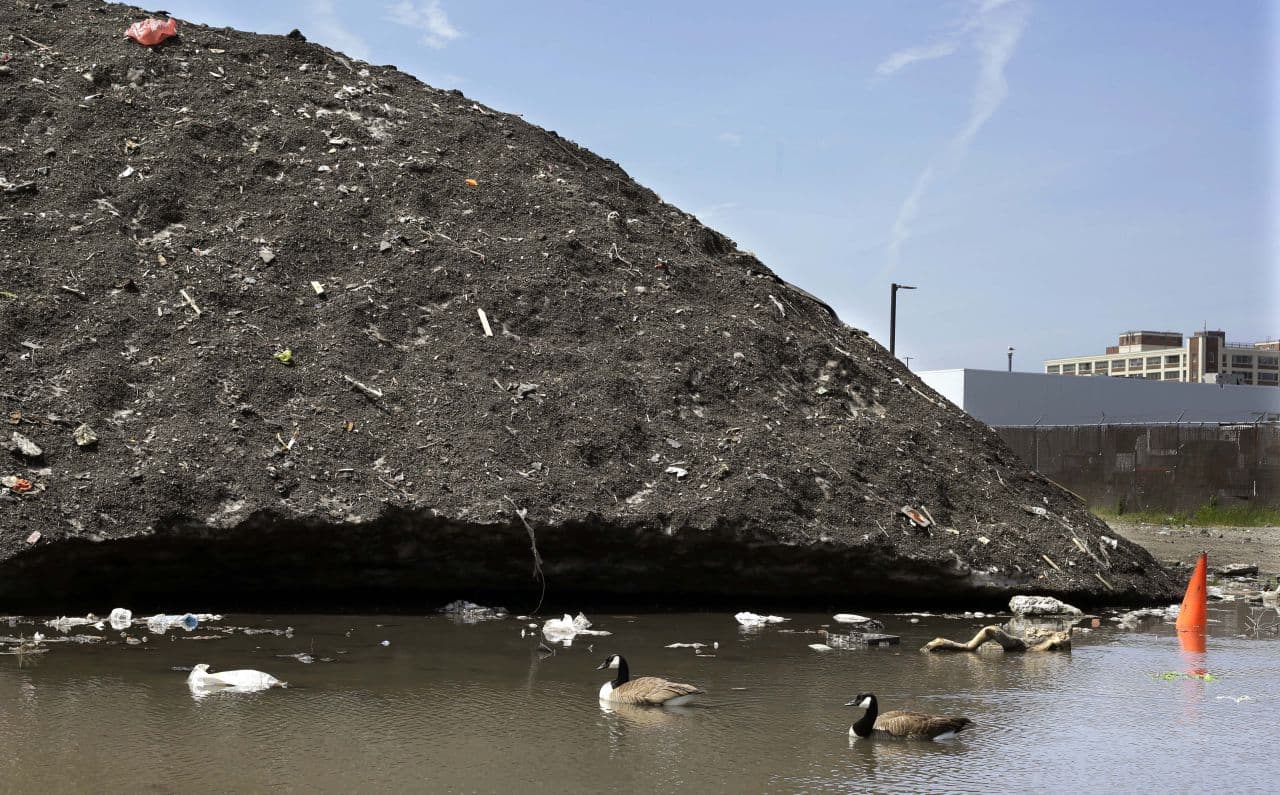 This article was originally published on May 29, 2015.