State's Top Judge Urges Lawmakers To Do Away With Mandatory Drug Sentences
The chief justice of the state's highest court testified at a State House hearing Tuesday that he supports an end to mandatory minimum sentences for some non-violent drug crimes.
Speaking at a packed Judiciary Committee hearing on sentencing reform bills, Chief Justice Ralph Gants said sentencing authority should be returned to judges.
"Prosecutors are entitled to a great deal of discretion. But that discretion should be limited to the decision as to which charge to bring and which sentence to recommend to the judge," Gants said. "It should not include the discretion to determine the sentence."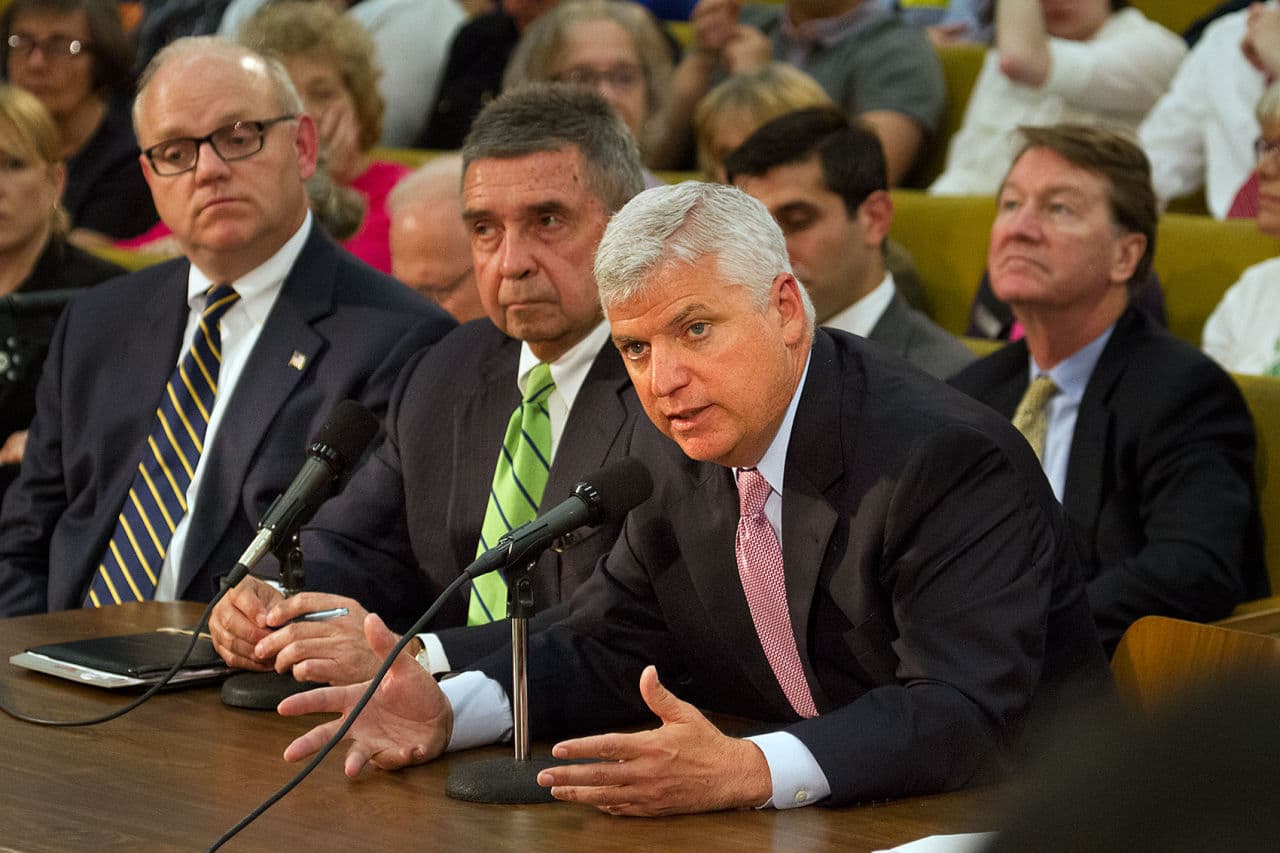 Earlier Tuesday, state Attorney General Maura Healey told WBUR she also supports the repeal of mandatory minimum sentences for some drug crimes that don't involve minors or drug trafficking.
"I think it's about doing what is smart, what is fair and ultimately what is going to best maximize the use of taxpayer dollars," Healey said.
Most of the state's district attorneys are opposed to the move.
Suffolk County District Attorney Dan Conley testified that getting rid of mandatory minimums would be a return to a failed policy of the past.
Before the hearing got started, dozens of activists calling for the end of mandatory minimum sentences gathered at the State House chanting "jobs not jails."
 With reporting by WBUR's Simon Rios