Spanish Tall Ship Docks In Boston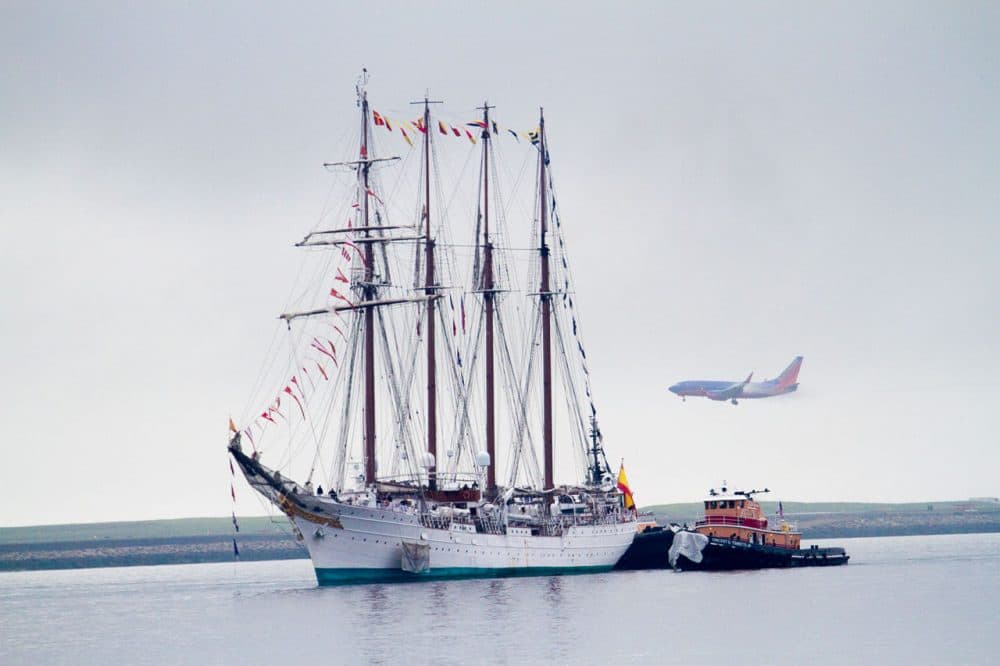 This article is more than 5 years old.
The first of three Tall Ships visiting Boston this summer has arrived.
Spain's Juan Sebastian de Elcano docked at the Charlestown Navy Yard on Tuesday morning.
The ship boasts an impressive resume: at 370 feet long and 160 feet tall, it's the third-largest Tall Ship in the world; it's the Spanish Navy's official training vessel; it launched in 1927; and it's circumnavigated the globe 10 times.
The Elcano will be here through June 20 and is open for tours (check out the public viewing hours at the bottom of this post.)
Boston will receive two more Tall Ships this summer: Portugal's Sagres arrives on July 10 and the French vessel Hermione comes to town on July 11.
This is only a small preview of what's to come in 2017, when Boston plans to host its first "full" Parade of Sail in 17 years, with an estimated 50 Tall Ships visiting the city.
Update/Correction: We received word from a reader that the U.S. Coast Guard Barque Eagle, which was built in 1936, is also coming to Boston this summer. The ship arrives on July 23 and departs on July 27. We regret the omission. 
More Photos Of The Elcano:
---
Public Viewing Hours:
Tuesday, June 16: 3 p.m. to 7 p.m.
Wednesday, June 17: 10 a.m. to 1 p.m.
Thursday, June 18: 10 a.m. to 1 p.m. and 3 p.m. to 7 p.m.
Friday, June 19: 10 a.m. to 1 p.m. and 3 p.m. to 7 p.m.
Saturday, June 20: 10 a.m. to 1 p.m.
This article was originally published on June 16, 2015.