Boston 2024 Proposes Olympic Basketball, Gymnastics For TD Garden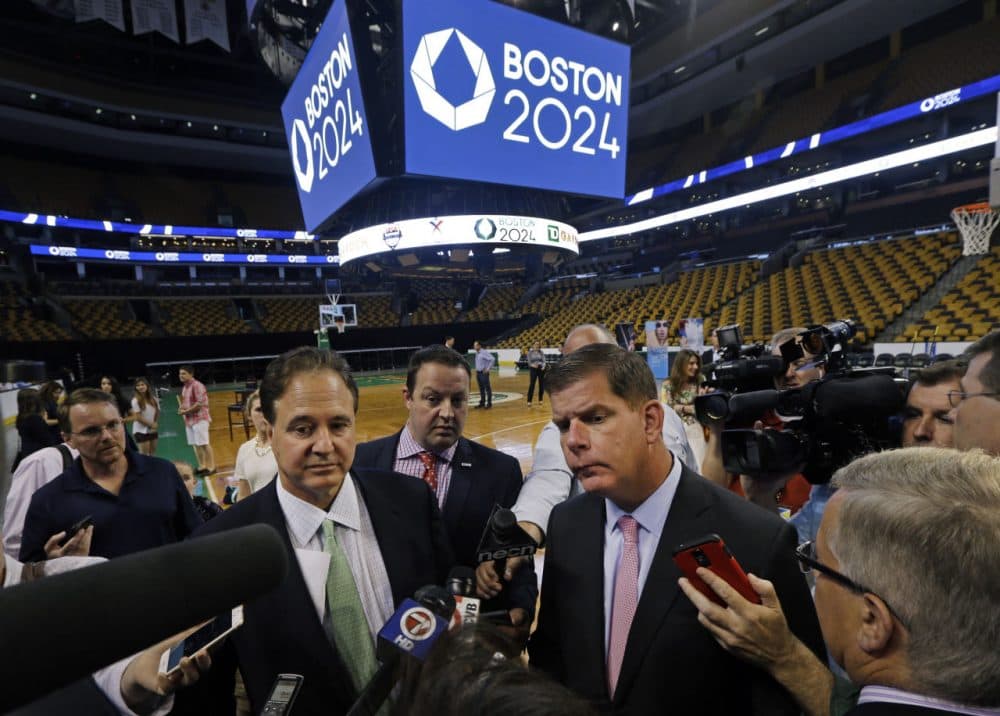 This article is more than 5 years old.
If the 2024 Summer Games come to Boston, TD Garden would host Olympics basketball and gymnastics events, the group organizing the city's bid announced Thursday.
Boston 2024 Chairman Steve Pagliuca, speaking during a press conference at the Garden Thursday, says the venue could be a draw for the International Olympic Committee.
"The fact that we have such iconic sports venues in Boston, like the TD Garden, puts Boston in a very strong, competitive position to win the games on the world stage."
The 19,600-seat arena is home to the Boston Celtics and Boston Bruins. Pagliuca is an owner of the Celtics.
Boston Mayor Marty Walsh was on hand for the announcement, as well as gold-medal Olympians - gymnast Aly Raisman and Jo Jo White, a member of the U.S. Men's Basketball team during the 1968 Summer Olympics who went on to be a star player for the Celtics.
Boston 2024 has revealed five new proposed venues in the last two weeks, three of them outside of Boston.
The group had initially proposed "the most walkable games in modern times," but a recent WBUR poll found higher support for the Olympics if venues are spread statewide.
The group is planning to release a fully revised bid by the end of the month. Pagliuca says while events will be more spread out than Boston 2024 initially hoped, the plan will still be more compact than other recent Olympics.
The opposition group No Boston Olympics says "no amount of venue shifting" will make hosting the games a responsible investment for the state.
"Boston 2024 still can't answer basic questions about how it plans to protect taxpayers from cost overruns and revenue shortfalls," the group said in a statement.
With reporting by The Associated Press and the WBUR Newsroom