48 Boston Gang Members And Associates Indicted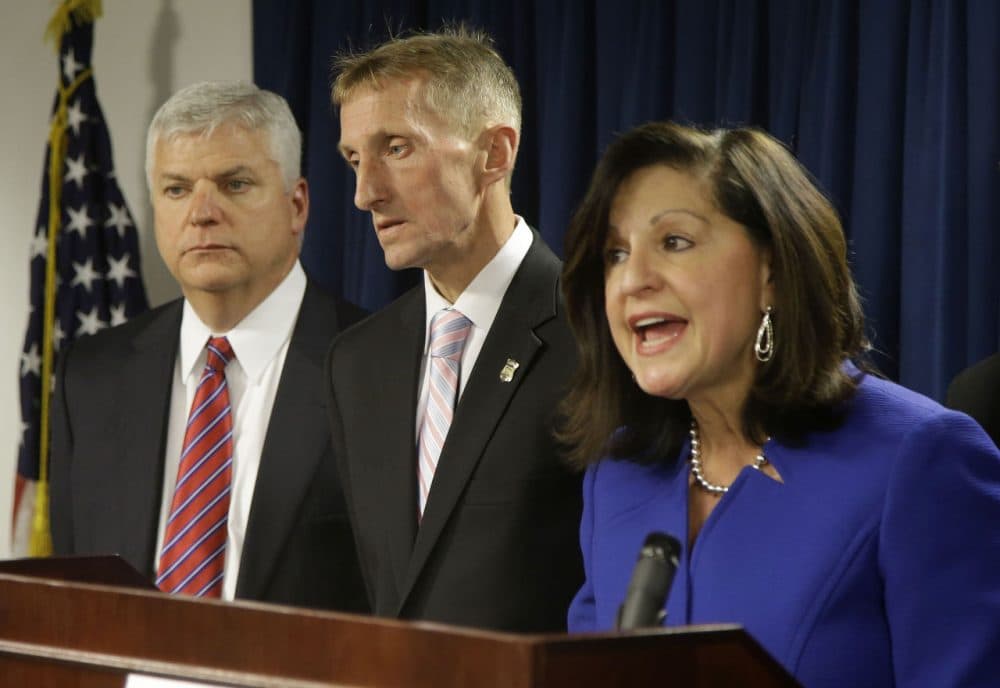 This article is more than 5 years old.
Authorities say 48 members and associates of Boston's largest and most powerful gang have been indicted on drug and gun charges.
Law enforcement officials said at a news conference Thursday that members and associates of the Columbia Point Dawgs were indicted.
Forty-one people were arrested, and seven remain at large.
Authorities say the gang started operating out of the Columbia Point housing project in the Dorchester section of Boston in the 1980s, eventually trafficking drugs from Boston to Maine.
They say the gang's infiltration of drug trafficking territories held by rival gangs led to numerous killings. They cited the 1990s killing of a member who was shot while sitting in Whitney Houston's Bentley with her husband, Bobby Brown. A rival gang member was convicted.
"They were clearly involved in violence," Boston Police Commissioner William Evans said. "They were well known to all the officers in the detective bureau. They were involved in everything."
With reporting by The Associated Press and the WBUR Newsroom
This article was originally published on June 18, 2015.