Plainridge Hosts Test Play Day Ahead Of Expected Opening Wednesday
02:43
Play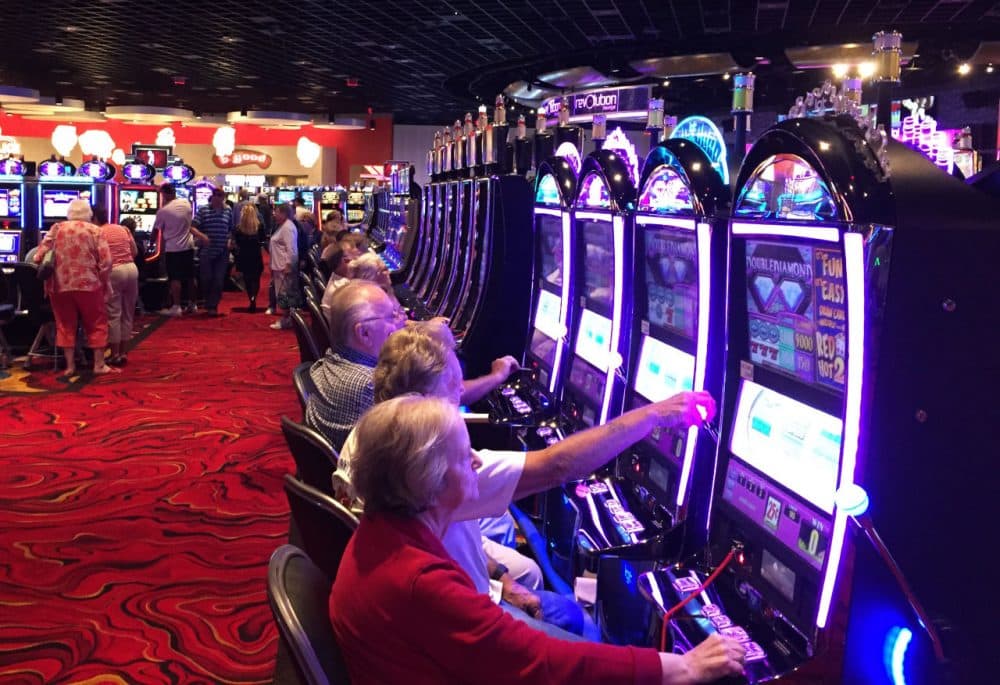 This article is more than 5 years old.
The Massachusetts Gaming Commission is expected to give final approval Tuesday for the state's first casino, a slots parlor in Plainville, to open Wednesday.
The Plainridge Park Casino hosted an invitation-only test session Monday attended by the commission. The facility has a total of 1,500 spots to gamble, but at its maximum capacity could hold up to 5,000 people.
There were about 2,500 people there Monday afternoon for the pre-opening test run for locals, employees' families and people who have already signed up for membership cards.
Linda Burgess, from Rochester, New Hampshire, was one of them.
"We used to go to Foxwoods and Mohegan all the time because we were in Connecticut, and we loved it," she said. "But they started getting big, and they started being the only game in town and we just got [to] where we didn't enjoy it as much. We like the smaller casinos."
The goal of this facility and the state's expanded gaming industry as a whole is to try and recapture some of that revenue that goes down to Foxwoods or Mohegan Sun in Connecticut, or Twin River and Newport Grand in Rhode Island.
"Too far of a drive," said Scott McNeil, of Natick, who recently visited Foxwoods and said he likely wouldn't be going back. "Quick 30 minutes, maybe a little more to here. It's like an hour-thirty down there."
But for Bernie Melanson from Framingham, the decision to stop going to the Connecticut casinos isn't so easy.
"Not yet. I get free offers from them. Free rooms. Stuff like that," he said.
The major construction at Plainridge is done, but there are still some smaller issues.
Workers Monday were still doing some landscaping outside, the sign marking the casino's entrance still wasn't finished, and there were also some technical difficulties with slot machines needing repairs and a video craps game that saw the monitor go down.
"That's the whole point of the friends and family test day, so we can see what happens before we go live," said Michelle Collins, Plainridge Park's head of marketing. "It's just the usual stuff that has to do with clicking a button on a keyboard or swapping out the machines."
Also in attendance at the casino Monday were members of the Massachusetts Gaming Commission, whose approval is still required for Plainridge Park to open at noon on Wednesday as planned.
Commission Chairman Steve Crosby has previously said he's confident Plainridge Park will meet the commission's requirements, though he admits there's no mandate that Plainridge Park be licensed by Wednesday.
This segment aired on June 23, 2015.