Analyst: In Appeal, Patriots' Brady Likely To Argue Issues Exist In Wells Report
04:40
Play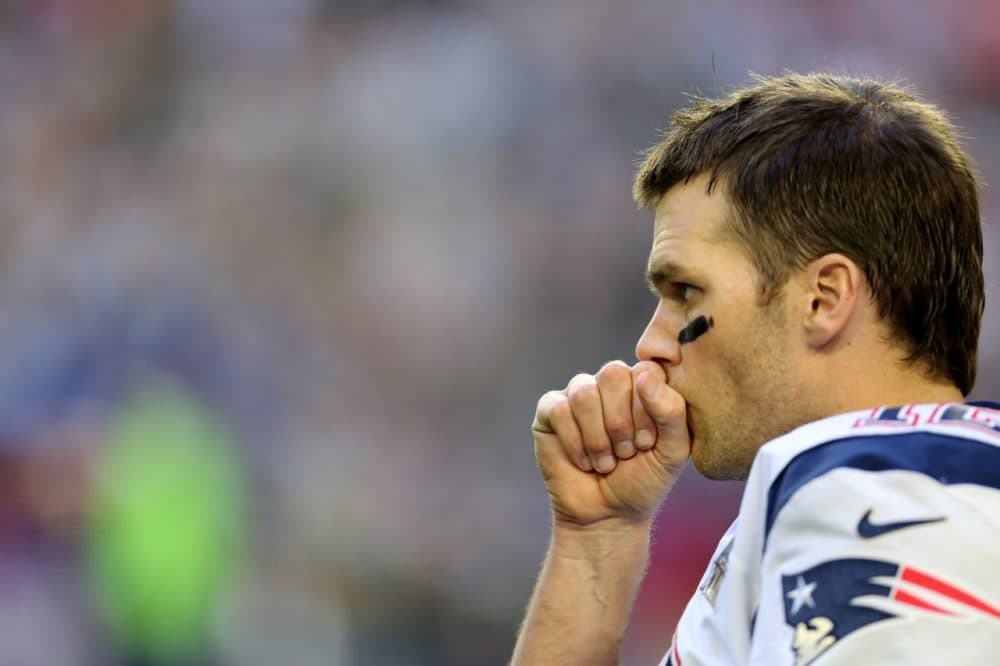 This article is more than 5 years old.
The so-called "Deflate-Gate" scandal takes center stage once again Tuesday for the National Football League.
New England Patriots quarterback Tom Brady meets with NFL Commissioner Roger Goodell Tuesday morning in New York to formally appeal a four-game suspension for next season.
The punishment resulted from a league conclusion that Patriots' footballs were deliberately deflated during the team's AFC title game last year, and that it was probable Brady had at least some awareness of the rules violation.
What makes the appeal unusual is that its being made to Goodell, who is the same person who approved the punishment.
ESPNBoston.com's Mike Reiss joined Morning Edition to discuss Brady's appeal.
To hear the full interview, click on the audio player above.
This segment aired on June 23, 2015.