Former Tsarnaev Classmate Composes Elegy For Bombing Victims
Resume
What might despair — and then healing — sound like, through the keys of a piano?
Searching for an answer to that question inspired "Elegy for the Victims of the Boston Marathon Bombing." The composer and performer is a 22-year-old Cambridge resident who says he wrote the music in the hopes it will help his friends, bombing survivors and the larger community heal.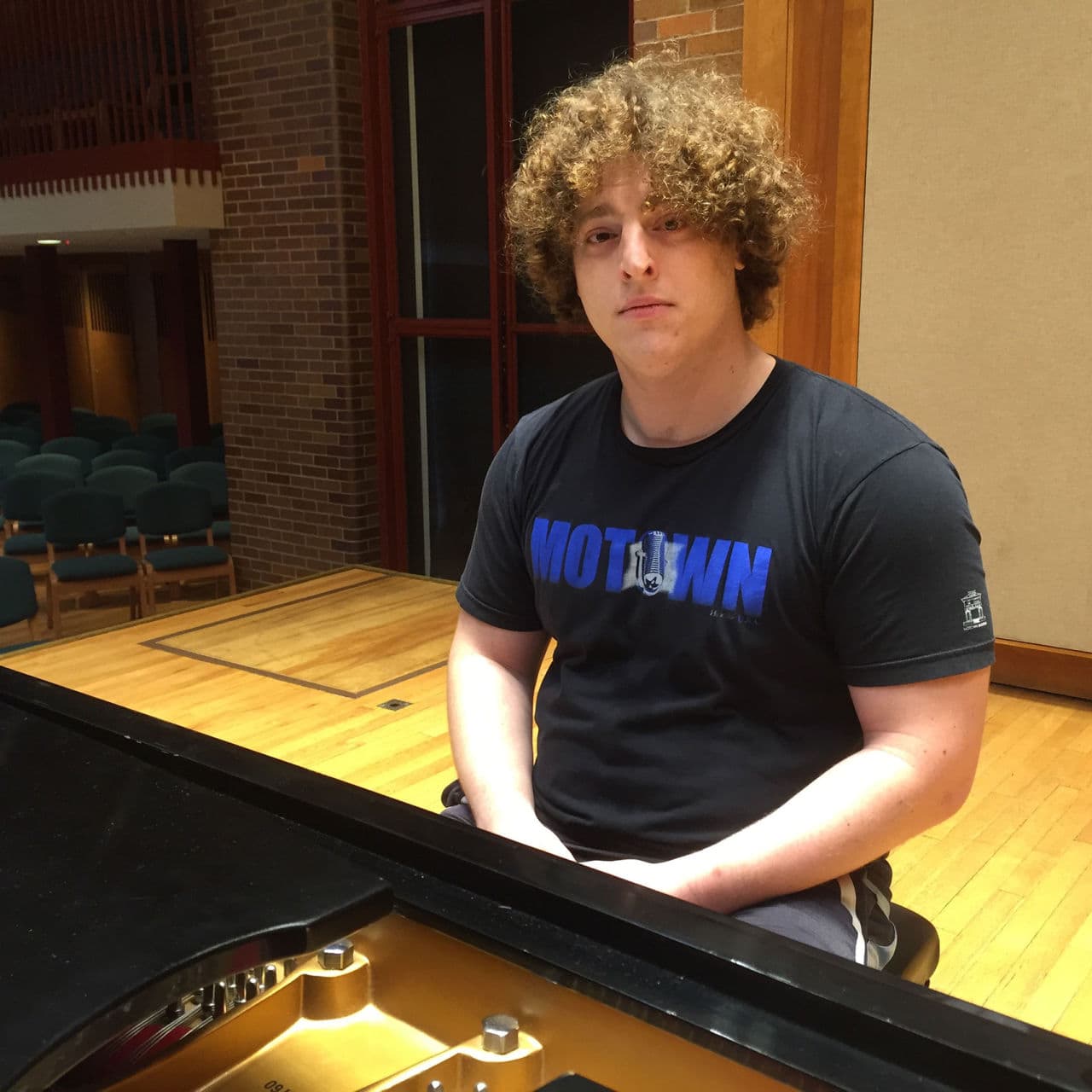 Jacob Harris is in his second year at the Longy School of Music of Bard College. He says during his time at Cambridge Rindge and Latin High School he was in the same group of friends as convicted Boston Marathon bomber Dzhokhar Tsarnaev.
"This is my most humble tribute to the lives that were lost and affected by these terrible acts," Harris said.
Listen to the audio player at the top of the post to hear Harris describe the shock, anger, sense of betrayal and insistence on love that inspired this work. And hear Harris' elegy in its entirety in the audio player here:
Program notes are here.
The charts below provide additional details about the music's development: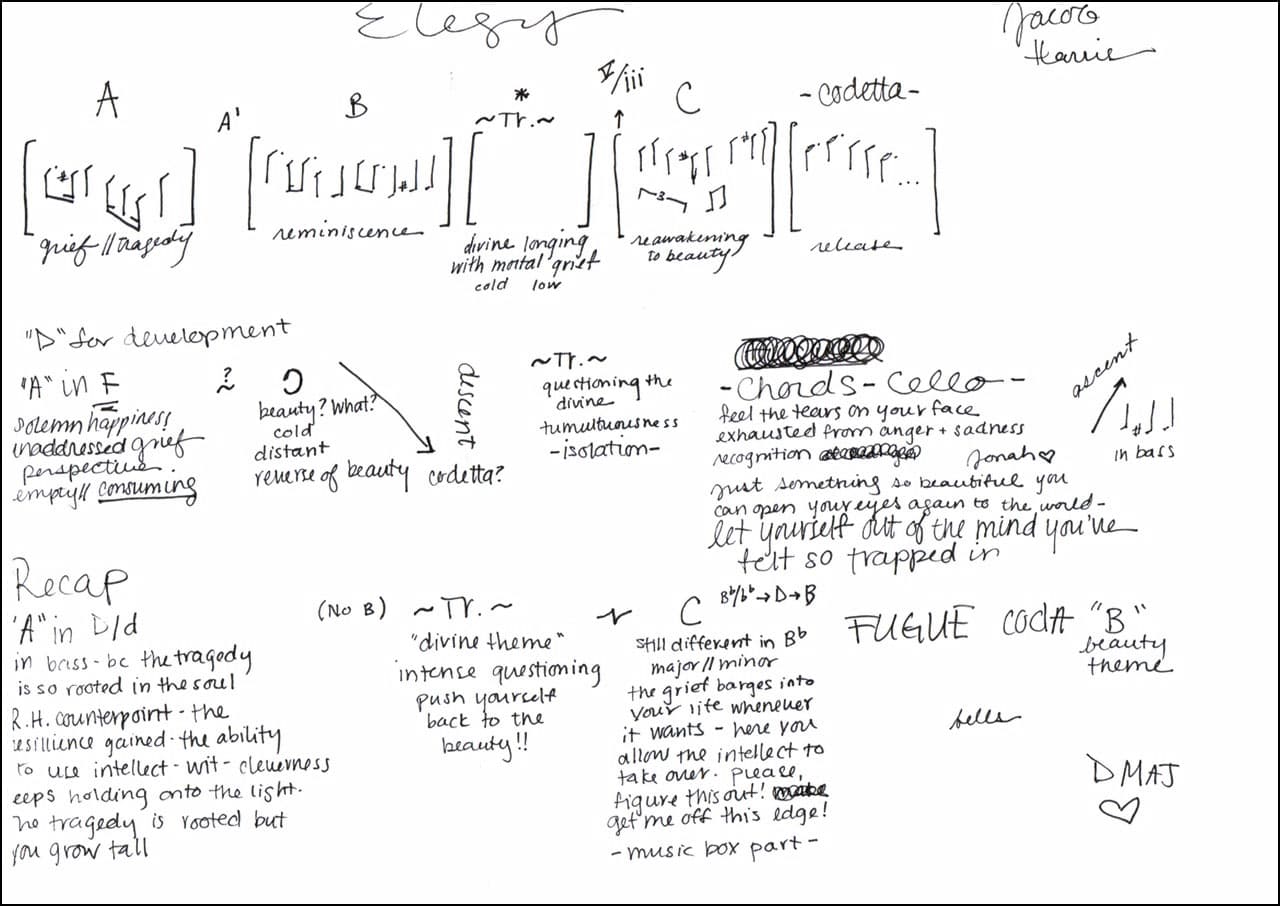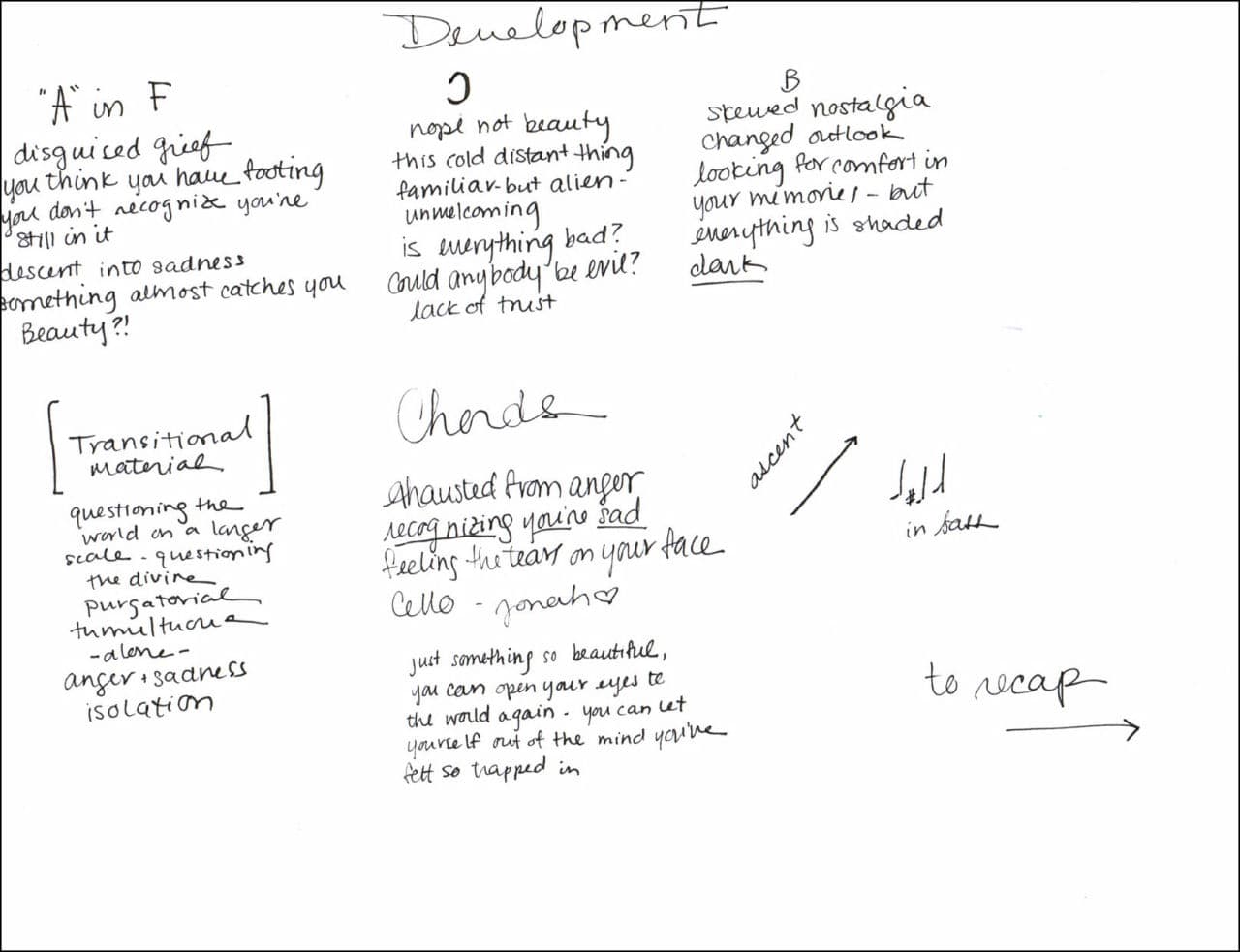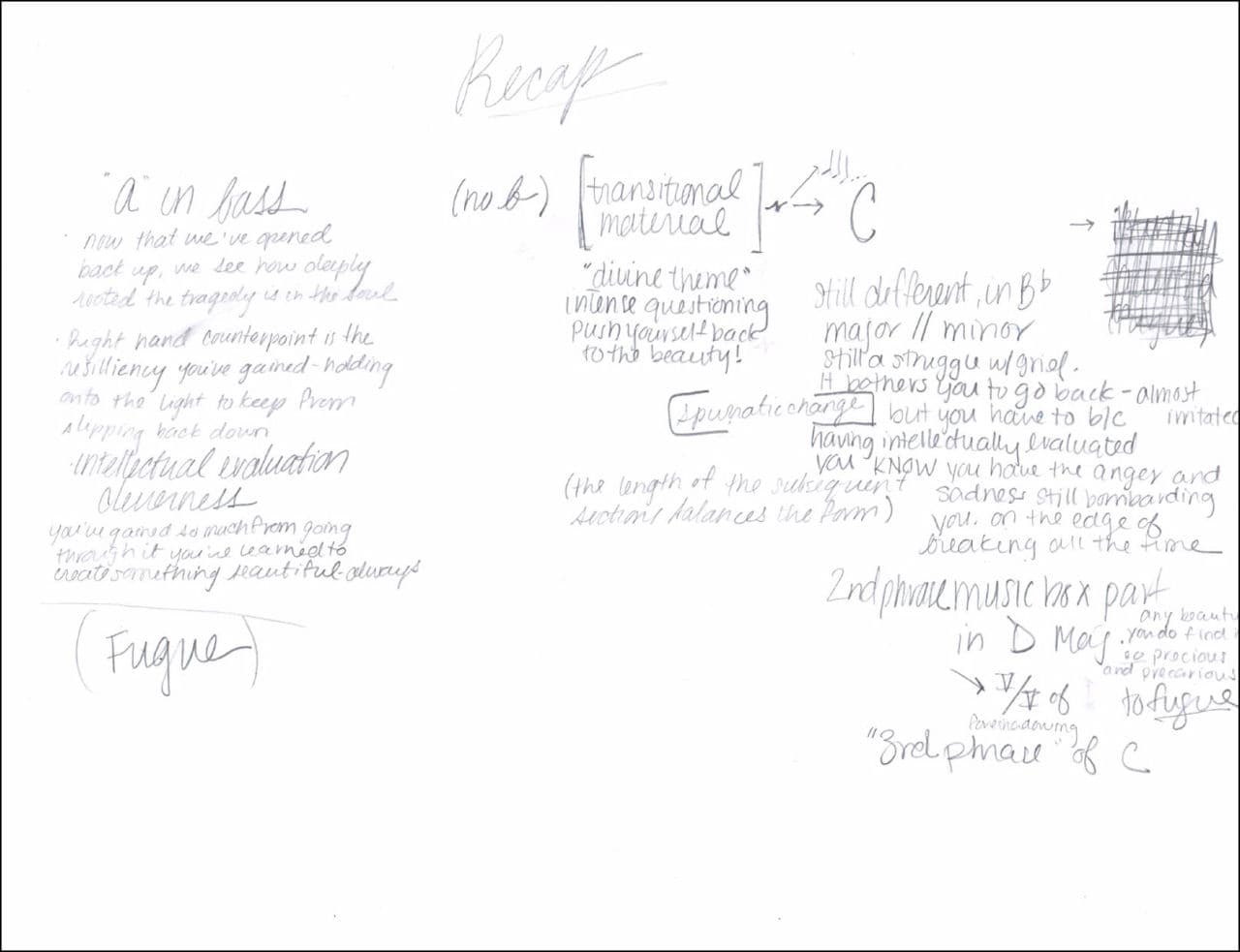 This segment aired on June 24, 2015.