'Love Wins': Mass. Officials React To Supreme Court's Same-Sex Marriage Decision
On Friday the U.S. Supreme Court declared same-sex marriage legal in all 50 states. In Massachusetts — the first state to legalize gay marriage — here's how many of our officials are reacting.
We'll update this post with more or longer statements.
Openly gay former U.S. Rep. Barney Frank:
Openly gay state Attorney General Maura Healey: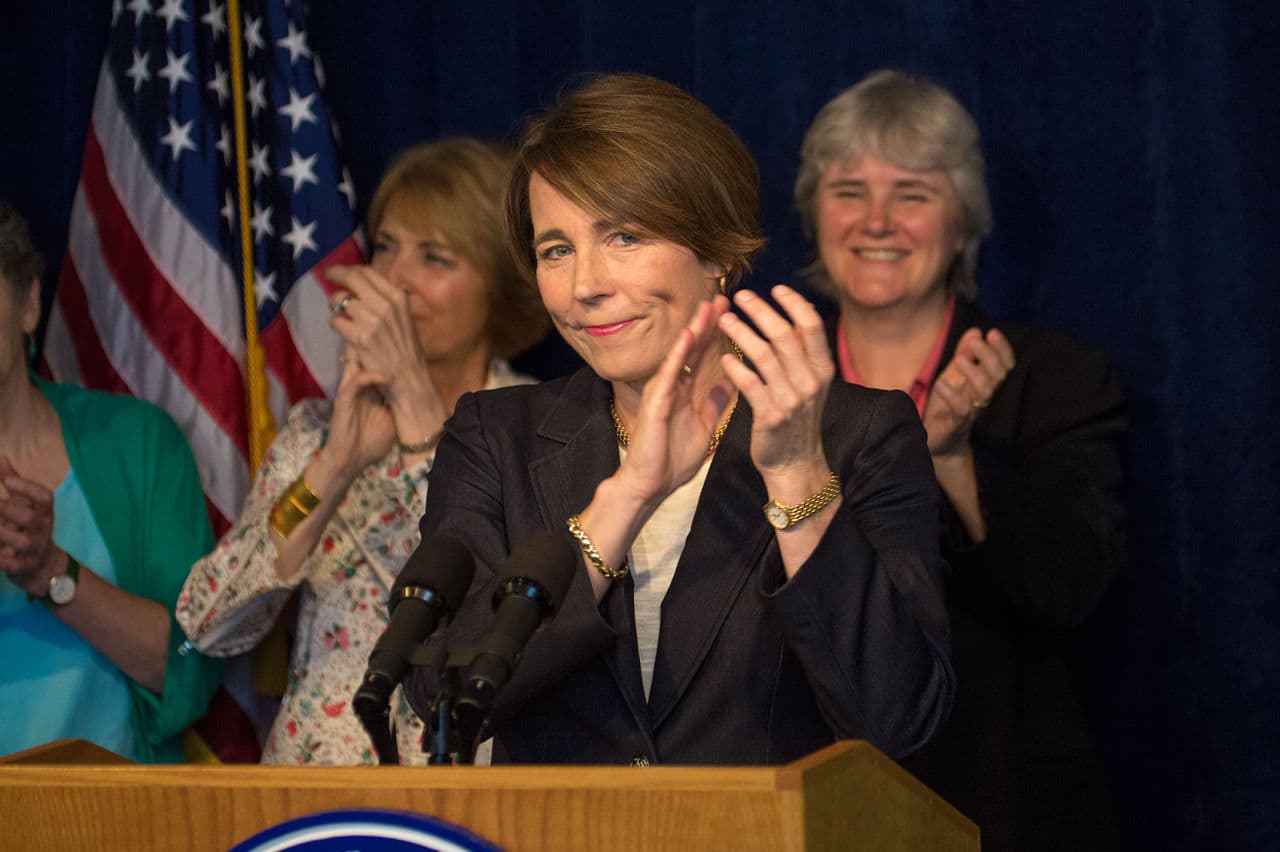 Today's decision by the Supreme Court is a huge victory for the equality and dignity of all Americans. The right to marry the person you love is finally the law of the land, and it's about time. In Massachusetts, we fought for and won this freedom more than 10 years ago. We have seen how marriage equality makes a real difference in the lives of couples and their children, and now the rest of the country will get to see the same. This ruling also ensures that families will not have to worry about losing essential legal protections when they travel or move out-of-state. I am so proud of all of the work that so many put into this effort to make today's ruling a reality.
Gov. Charlie Baker: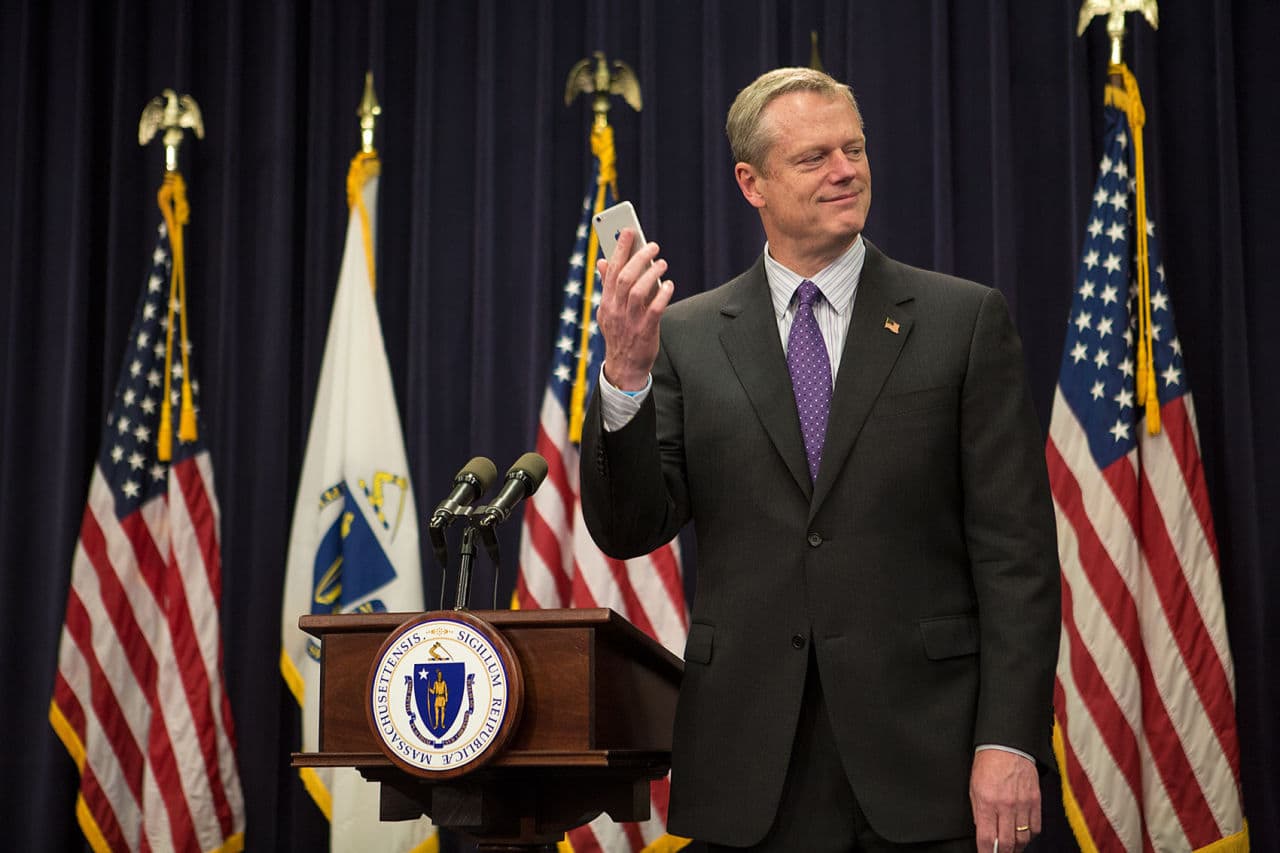 For me, the issue of marriage equality is personal. I'm pleased the Commonwealth has already recognized same-sex marriages in our state, and with today's Supreme Court decision every American citizen across the nation will have equal protection under the law and the right to marry the person they choose.
U.S. Sen. Elizabeth Warren:
U.S. Sen. Ed Markey:
With this momentous ruling from the Supreme Court we end a chapter of discrimination in our country's history and start a new one that says all Americans have the right to pursue happiness by marrying the person they love. Today, we raise our voices for equality. We raise our voices for an end to all forms of discrimination. We raise our voices for justice. It's about basic freedoms for our friends, neighbors and families. Any effort to deny equal protections under the law is unfair, discriminatory, and unconstitutional – and that is just plain wrong. I am so proud to represent the state that has become a model across the country and the world on LGBT inclusion and acceptance.

Today's historic Supreme Court ruling is an historic moment to celebrate, but the fight for equality is not over. We have much more to do to ensure LGBT people have equal protections under all laws so that we will one day look to the history books to know that there ever was a time when society didn't recognize LGBT rights as human rights.
Openly gay state Senate President Stan Rosenberg (via Facebook):
Today is a momentous day in history. The Supreme Court has confirmed what we have known in Massachusetts for many years – you should be able to marry the person that you love. Almost every legislator who voted to protect same-sex marriage in 2004 will tell you it was one of the most important moments of their lives.

This is not just a victory for LGBTQ Americans; this is a victory for all people who value the principles of liberty and equality that our system of self-government is built upon. #LoveWins
House Speaker Robert DeLeo:
As a society, one of our greatest responsibilities is to ensure that Americans are treated with equal respect and dignity. I commend the Supreme Court for its statement today that 'the right to marry is a fundamental right inherent in the liberty of the person' and am proud that Massachusetts led the way in fighting for same-sex marriage.

Over the years I have worked with LGBTQ advocates on numerous issues and their involvement and courage has inspired me. On this important day, I'd like to take the opportunity to thank the pioneers who worked tirelessly to make Massachusetts a bastion of equality.
Boston Mayor Marty Walsh:
I am deeply moved by the news that the U.S. Supreme Court has made marriage equality the law of the land. This decision marks a milestone on our nation's journey to become a more perfect union. I honor Jim Obergefell and all the plaintiffs and advocates who fought not only for their own rights but for the rights of all Americans to marry the person they love and enjoy equal protection under the law. I think especially of the courageous Bostonians who shared their stories with me in the early days of our struggle for Massachusetts' pioneering marriage law. We've watched together with pride as our example spread across the nation and around the world. It brings Boston great joy to know that every American and every American community will experience this equality. It is a victory for democracy, for family, for community and for love.