Before, During And After: GIFs Of Boston 2024's New Bid
In laying out its revised bid Monday, the group Boston 2024 detailed (read the documents) how it plans to transform the areas around several proposed major venues once the 2024 Summer Olympics leave town.
Below you can get a glimpse of what some venues might look like during and after the games — if Boston were to win the bid.
Olympic Stadium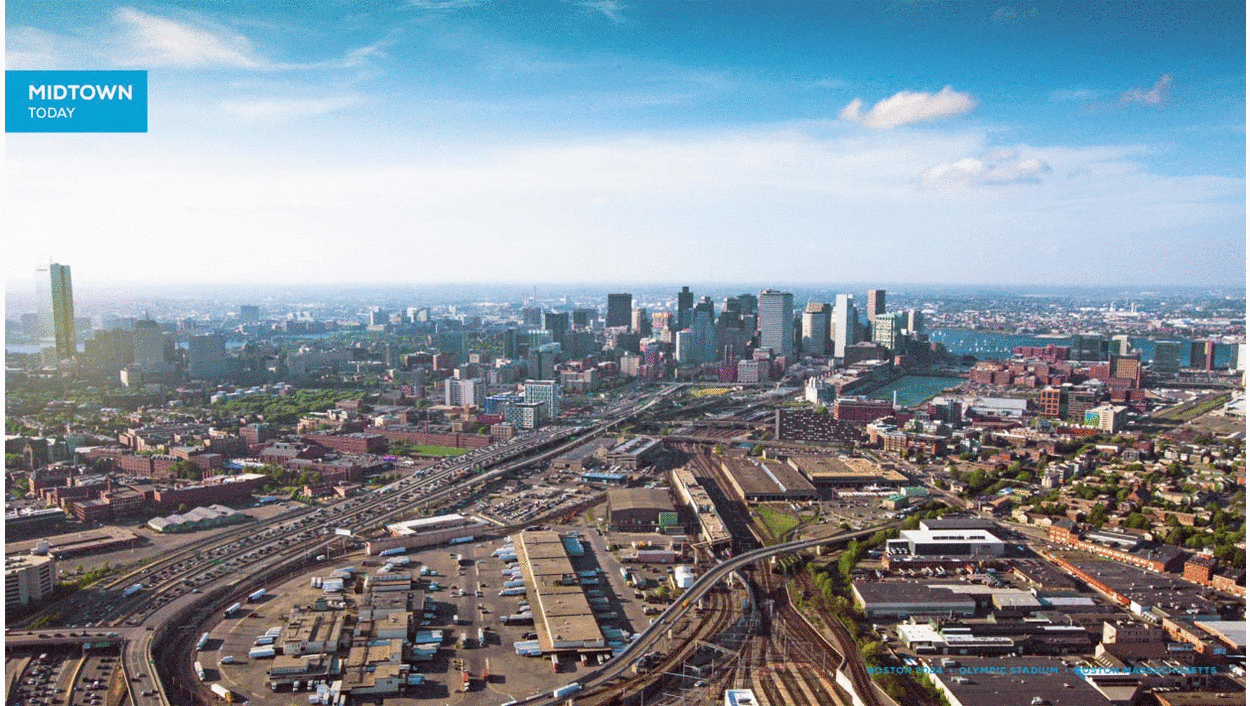 Boston 2024 is proposing a massive but temporary 69,000-seat Olympic Stadium for a site between South Boston and the South End, an area the group is referring to as "Midtown." It has also proposed an ambitious plan to transform the area into a new neighborhood after the games — with 4,000 new units of mixed-income housing, 15 acres of permanent park space, a new Fairmount Line commuter rail stop, new access to the Red Line's Broadway stop, and new office and retail space .
"Siting the Stadium in Midtown would serve as a catalyst to create a vibrant new neighborhood that will benefit the city and residents of Boston long after the Games have ended," Boston 2024 said in its new bid documents. Here's the detailed proposal for the area.
Athletes' Village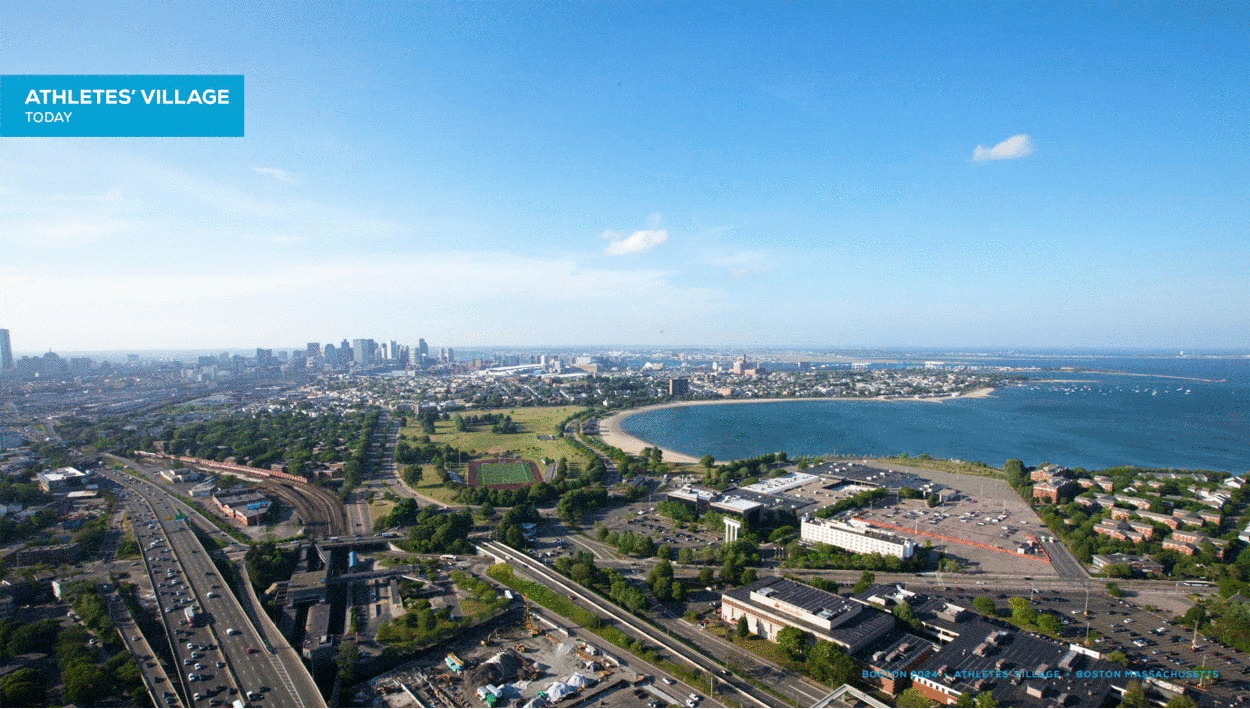 Boston 2024 is also seeking to turn a proposed Athletes' Village, at Columbia Point, into a new "walkable and transit-oriented community" after the games.
Their "legacy plan" calls for nearly 3,000 new units of mixed-income housing, up to 1,000 new units of undergraduate and graduate housing for UMass Boston students, a reconfiguration of Kosciuszko Circle and improved pedestrian/bicycle connections from Dorchetser and South Boston to the waterfront. Here's the detailed plan.
---
Here are three more of the nearly three dozen proposed venues. Eight venues are still to be determined.
Squantum Park, Quincy: Volleyball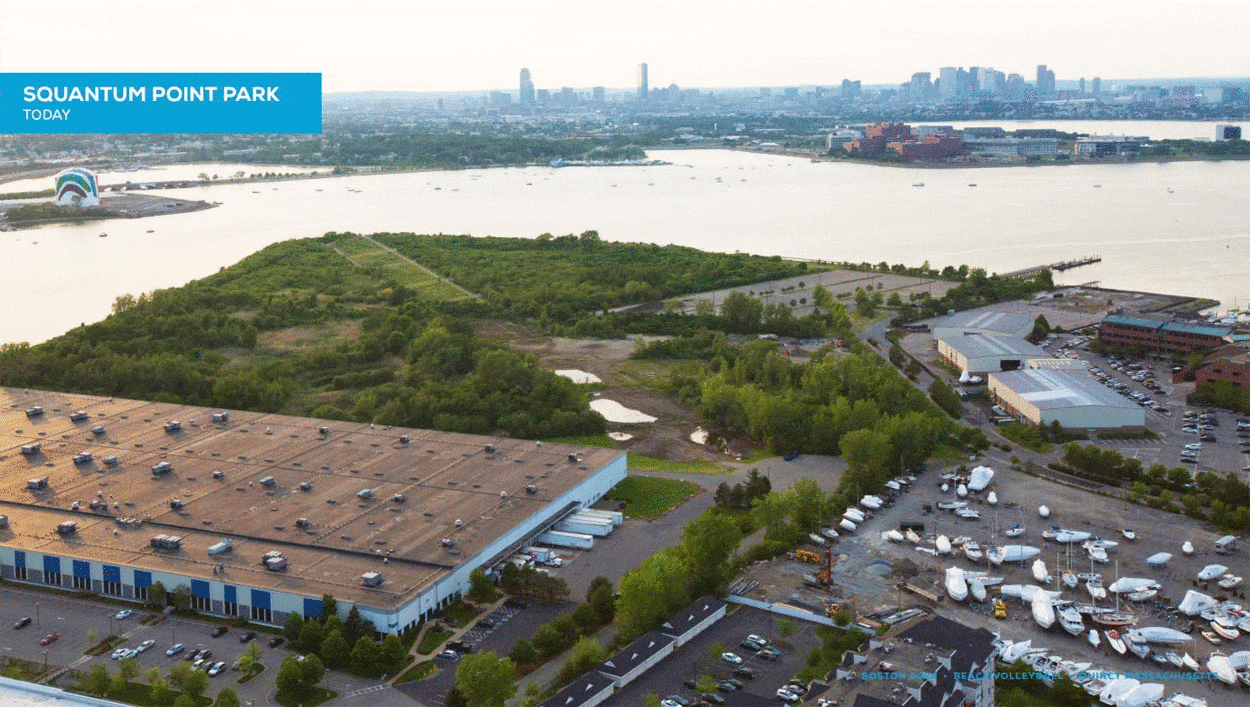 Harambee Park, Dorchester: Tennis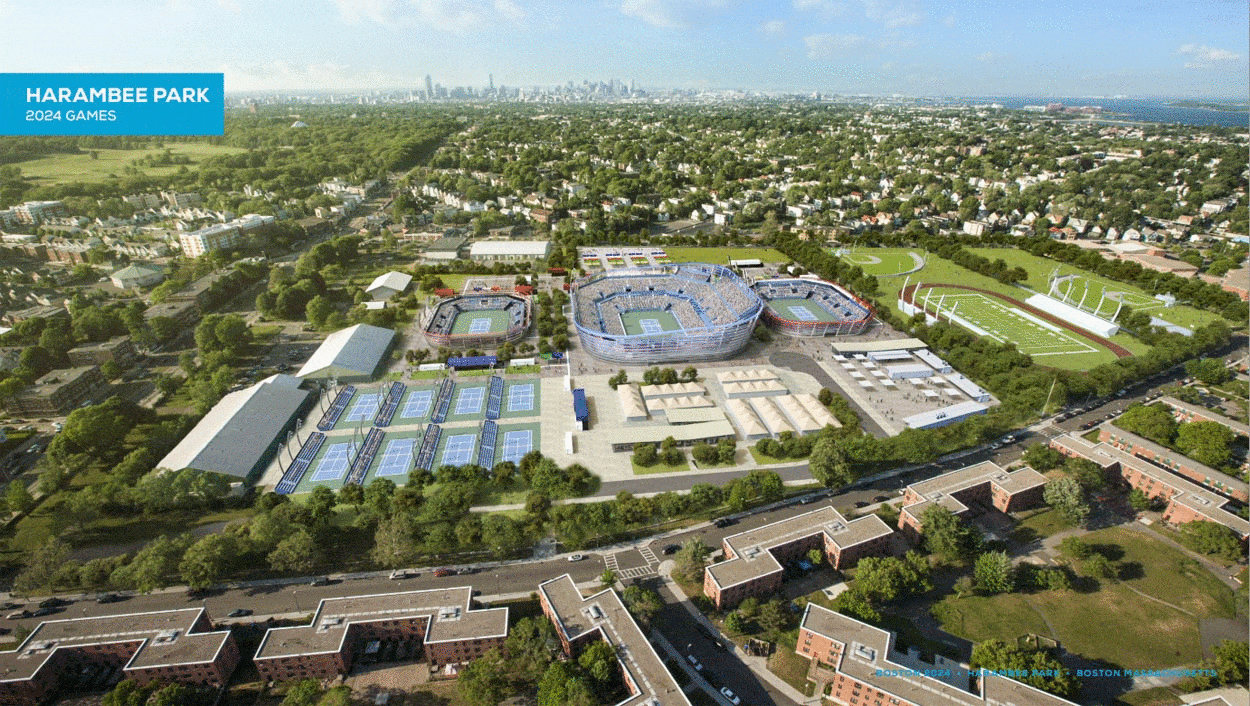 Franklin Park: Dressage, Jumping