Forecast: A Chance For Some Rain On The Fourth Of July
This article is more than 5 years old.
We began a great stretch of weather yesterday which will continue into next week. However, since my last entry, there has been one change to the forecast and unfortunately there is a chance this will impact July 4th.
You likely have noticed how comfortably dry the air is today and this is the result of a Canadian air mass present over us. Well to the south there is heat and humidity. Of course there's a dividing line between the two air masses known as a front. This front is stuck to our south. Notice on the map below the numerous L's or low pressure systems. These will ride along the dividing line between the cool dry air and the warm humid air all weekend.
One of these systems is going to move far enough north tomorrow to bring its cloud and precipitation shield into the area. While I don't expect a washout, sunshine will fade behind thickening clouds and late in the day there will be some showers especially south of the Massachusetts Turnpike.
The closer you are to the south coast of Rhode Island and Massachusetts, the thicker the clouds and the higher the risk for rain.
If the models trend south or north later today with the weather system, this could mean fewer showers for the area or it could mean the showers penetrate up to Boston tomorrow evening.
This is like a wintertime forecast where a shift in the track of the system could impact the forecast a great deal so check the forecast often and follow the changes on Twitter at @growingwisdom.
Sunday and early next week bring more nice weather with a warming trend, but no big heat and not prolonged humidity in sight. Happy 4th!
---
Today: Sunny, with low humidity. Highs near 80 degrees.
Tonight: Mostly clear, with a low around 60. Light winds.
Fourth of July: Sunshine followed by increasing clouds, a few showers later in the afternoon possible along the south coast and may reach north to Boston. Best chance is between 4 p.m. and 8 p.m.
Saturday night: Any showers end, then clearing. Lows 56-62.
Sunday: Sunny, with a high 80-85.
Monday: Sunny, with temperatures in the mid-80s.
Tuesday: Partly sunny, with a high in the lower 80s. Cooler on Cape Cod.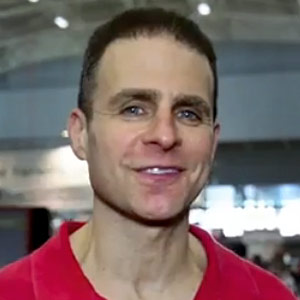 David Epstein Meteorologist
David Epstein is WBUR's meteorologist.