Gov. Baker Appoints McKeon As State Police Head, As Alben Retires
Gov. Charlie Baker has appointed State Police Maj. Richard McKeon to lead the force's 2,300 troopers as superintendent and colonel, a statement from the governor's office announced Wednesday.
McKeon is a 33-year veteran who joined the force in 1982 and currently serves as deputy division commander of the Division of Investigative Services, the statement said. He is taking over for Col. Tim Alben, who announced Wednesday that he is retiring as superintendent after 32 years on the force, the statement said.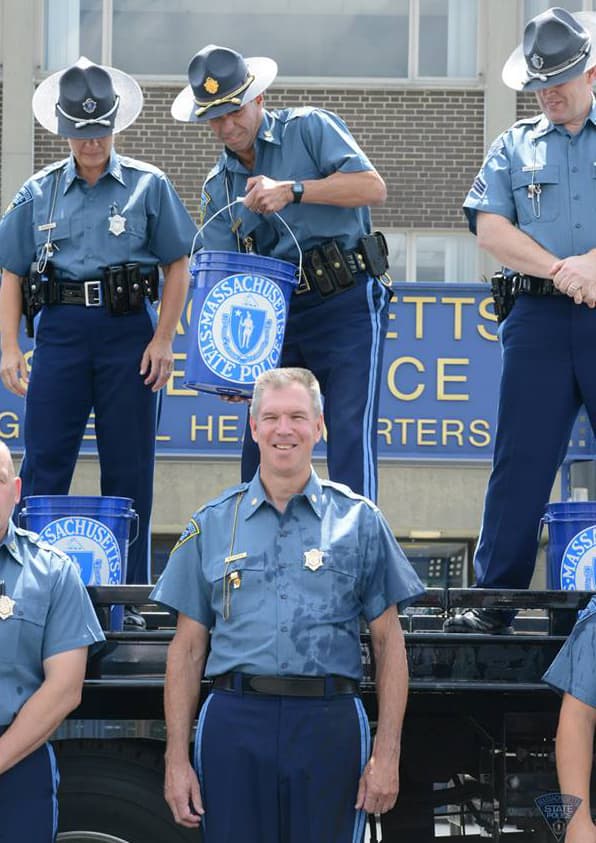 "Keeping the people of Massachusetts safe is paramount to my administration and I look forward to Major McKeon building upon our State Police force's stellar professionalism and diligence," Baker said in the statement. "Fostering trust between the community and law enforcement is essential to public safety and McKeon will be essential to strengthening those relationships."
McKeon, who holds a master's degree in criminal justice from Anna Maria College in Paxton, will officially take the helm as superintendent on July 12.
"During my 33 years in the State Police I have been fortunate to receive a great deal of knowledge and guidance from the many professionals within the Department, and I look forward to putting all that I have learned to work on behalf of the public that we serve each day," McKeon said after thanking Baker, Lt. Gov. Karyn Polito and Secretary of Public Safety and Security Daniel Bennett in the statement.
Alben, 56, officially joined the Massachusetts State Police in 1983 and was appointed superintendent in 2012.
"I thank Colonel Alben for his decades of service to the State Police and the people of the Commonwealth," Baker said in the statement, "and look forward to seeing their strong tradition continue under the leadership of Major McKeon as we continue striving to make Massachusetts a safer place to live, work and raise our families."
Alben was appointed by Gov. Deval Patrick, who said he chose Alben for the depth and range of his experience.
Before assuming his position as head of the state police, Alben worked as commander of the Division of Field Services, the force's largest unit.
This article was originally published on July 08, 2015.