Our Guide: Giant Art Festival On Boston Harbor Islands Opens This Weekend
Last week, a group of artists loaded a trio of U-Haul box trucks onto a barge and set sail for Georges Island. They were the vanguard of the Isles Arts Initiative, a public art expo on and about the Boston Harbor Islands that launches this weekend.
The goals, says lead organizer Elizabeth Devlin, are "making art accessible and seeing the islands in a new way."
Over the rest of the summer, Georges Island will host a giant windmill-powered music box, videos and wooden monsters.
On Spectacle Island, they'll present performance art each Saturday, plus a day of music concluding with a parade.
Complementing the art on the islands are exhibitions on the mainland—at Atlantic Wharf Gallery, Boston Sculptors Gallery, the Boston Children's Museum and the WGBH video wall. This is all in collaboration with Boston Harbor Island Alliance, Massachusetts Department of Conservation and Recreation, National Park Service, Greenovate Boston and the Boston Art Commission. (WBUR is a media partner.)
"The history of the islands are not really widely known," Devlin notes. They've been home to casinos, hotels, military bases, rendering plants, prisons. "They each have such a weird, bizarre, interesting, different history."
The Harbor Islands caught Devlin's fancy when she first moved to Boston and was living in the North End. "I used to go out there all the time," she says. "A lot of people haven't been, have wanted to go, don't know about it. It's exciting. It's like we're unlocking this new space."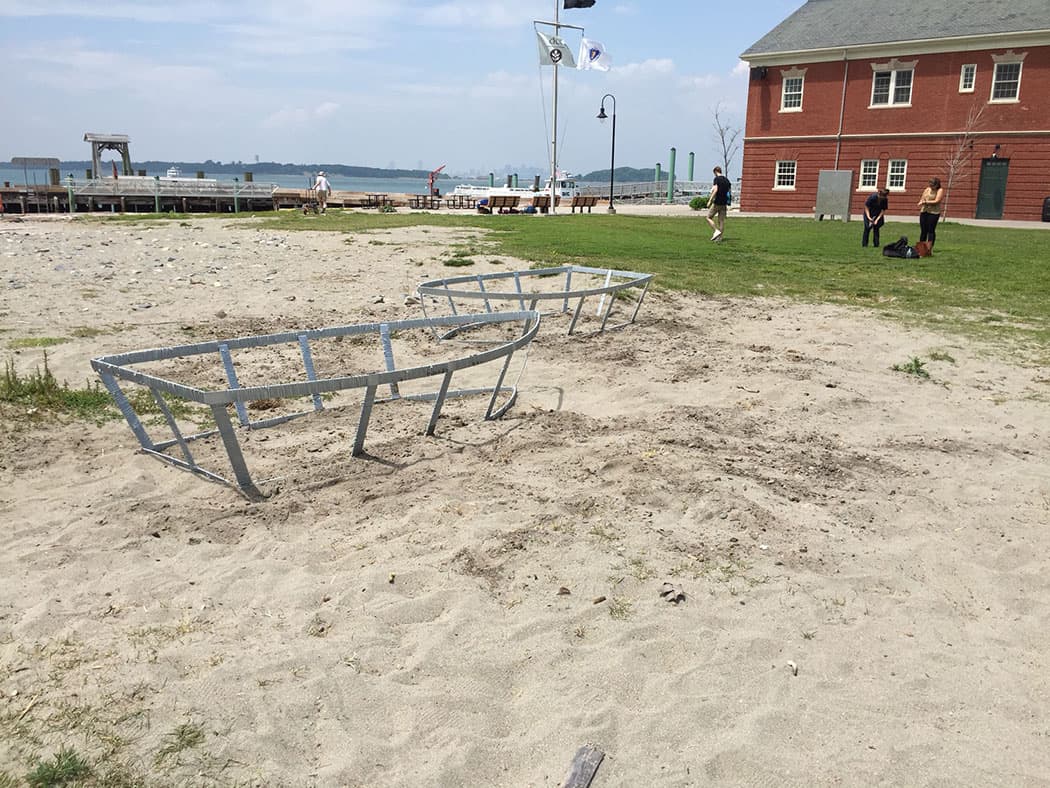 How to get to the islands:
Boston Harbor Cruises leaves from Boston's Long Wharf (at State Street) daily during daylight hours. Tickets for adults are $17. The Highland Street Foundation will cover the cost as part of their Free Fun Fridays on Friday, Aug. 7.
What to see: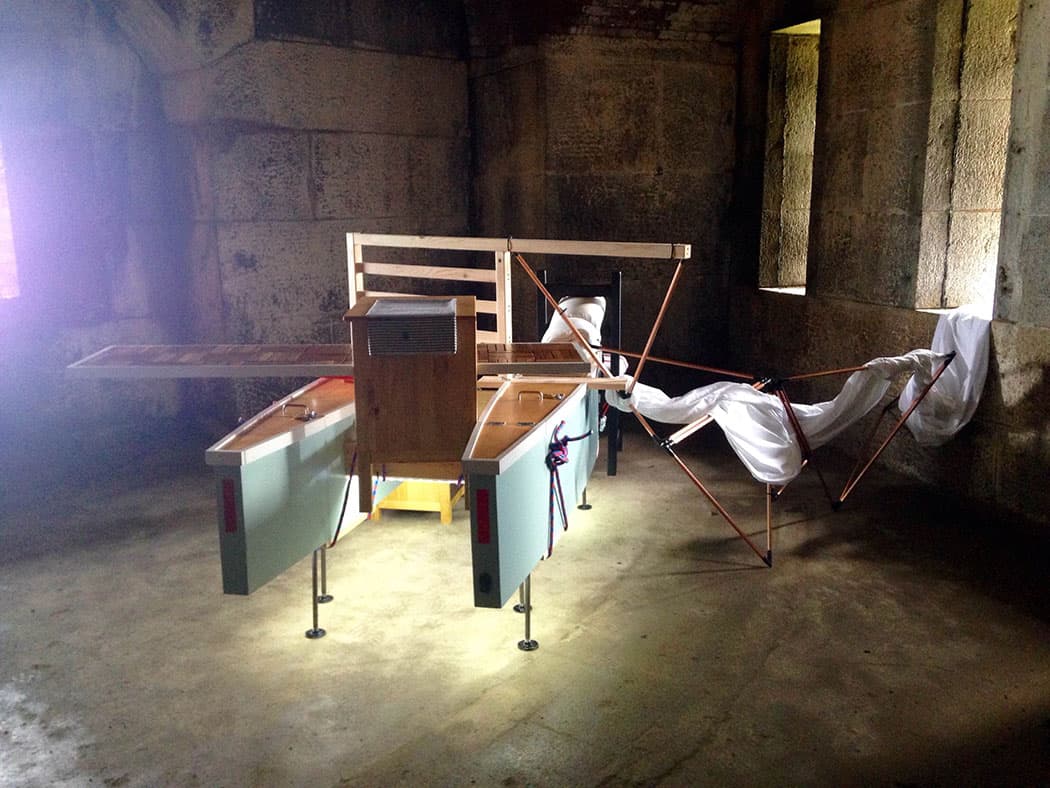 "Cove," Georges Island, July 11 to Aug. 26.
Eleven artists or collectives install a giant windmill-powered music box, sculptures, videos and giant wooden creatures in Fort Warren (which defended the harbor from 1861 through the end of World War II) and around this 41-acre island.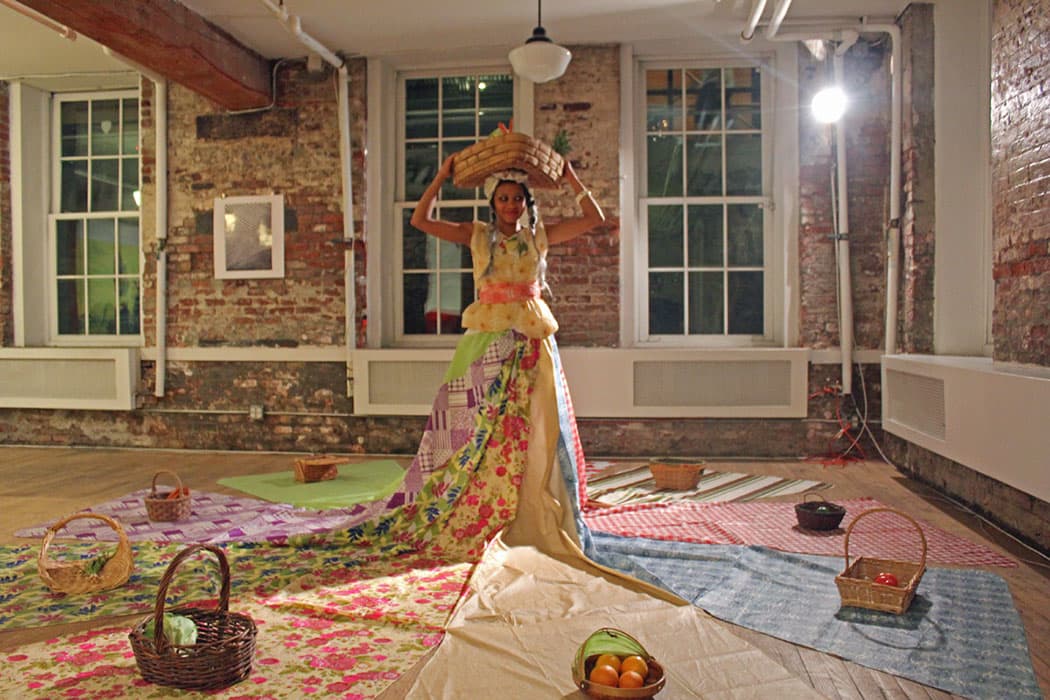 "seen/unseen," Spectacle Island, Saturdays from July 11 to Aug. 22. 
A performance art series, curated by Alice Vogler and Vela Phelan, featuring 12 artists or collectives, including Marilyn Arsem, Jodie Lyn-Kee-Chow, Dirk Adams, Daniel S. Deluca and Maria Molteni.
The rules: "Each artist will come over on the first ferry and leave on the last ferry on their chosen day. Artists can only bring/use what they can carry over on the ferry. … The theme will be commitment."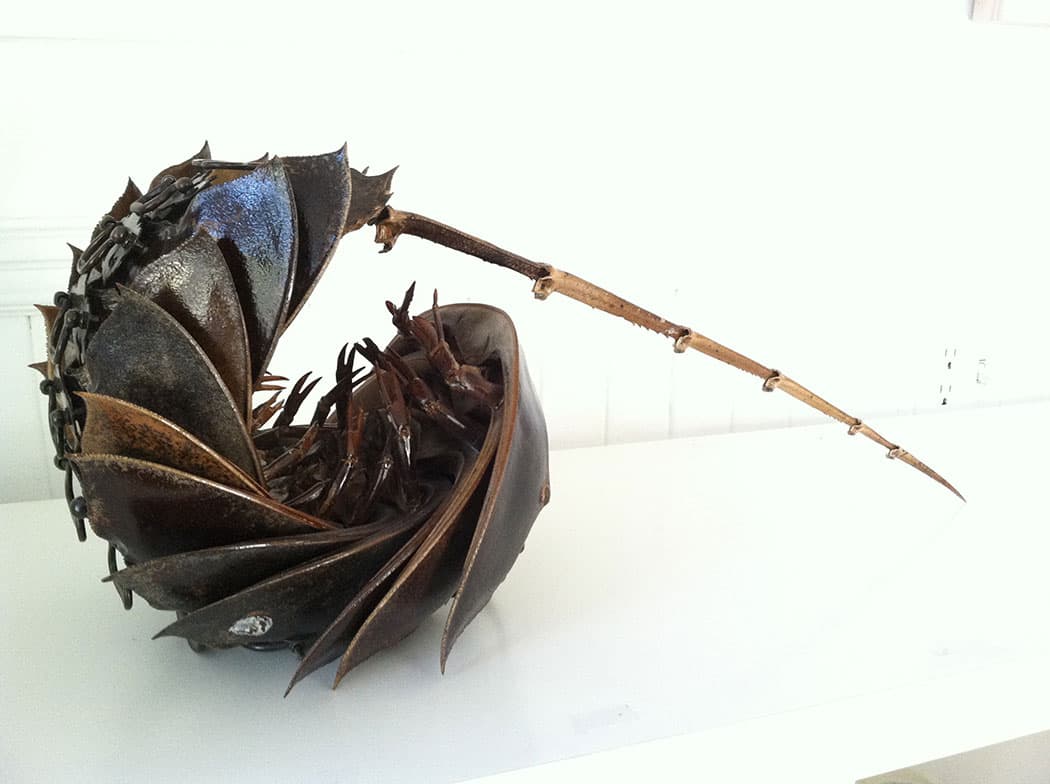 "Islands On the Edge," Atlantic Wharf Gallery, 290 Congress St., Boston, through Sept. 26.
A group exhibition, juried by Devlin, addressing the theme of the Harbor islands as the literal and metaphorical "fringe of society."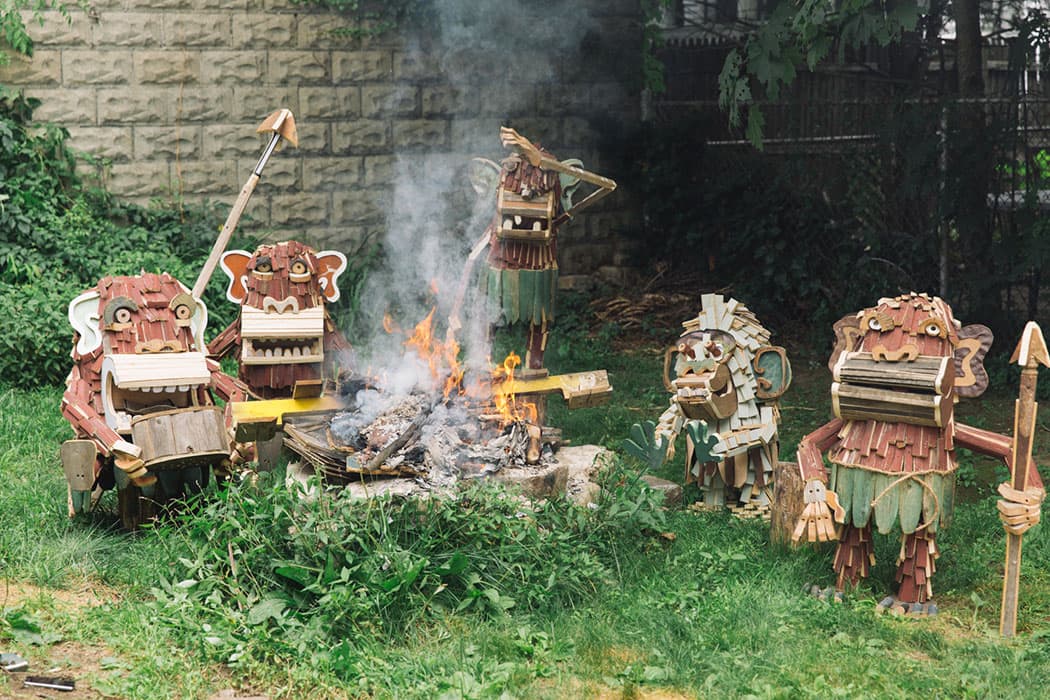 "Isle de Monstruos Newsstand," Boston Harbor Islands Welcome Center, 191 Atlantic Ave., Boston, through Aug. 30.
"Nobody fully knows why the military evacuated [Georges Island] in 1947 or why it lay dormant for over a decade... until now." An introduction to the !nd!v!duals Collective's scavenger hunt (maps provided) on Georges Island looking for "chameleon-like creatures that could hide by changing color to perfectly blend into the fort walls." Devlin says, "They're riffing off the islands' history and adding this fantasy narrative."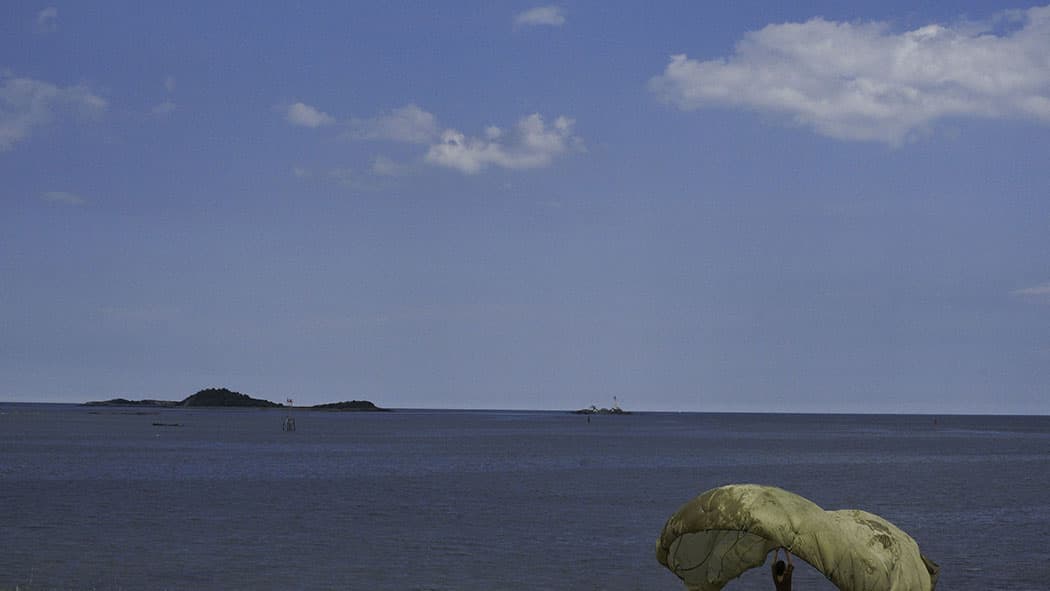 "This Land is a Ship at Sea," WGBH video wall along Route 90 (at 1 Guest St., Boston), all day July 16.
A new video by the art couple Megan and Murray McMillan, known for their dream-like videos that often focus on performance, architecture and giant props (flowers, chunks of coal). They'll also have a piece in "Cove" on Georges Island.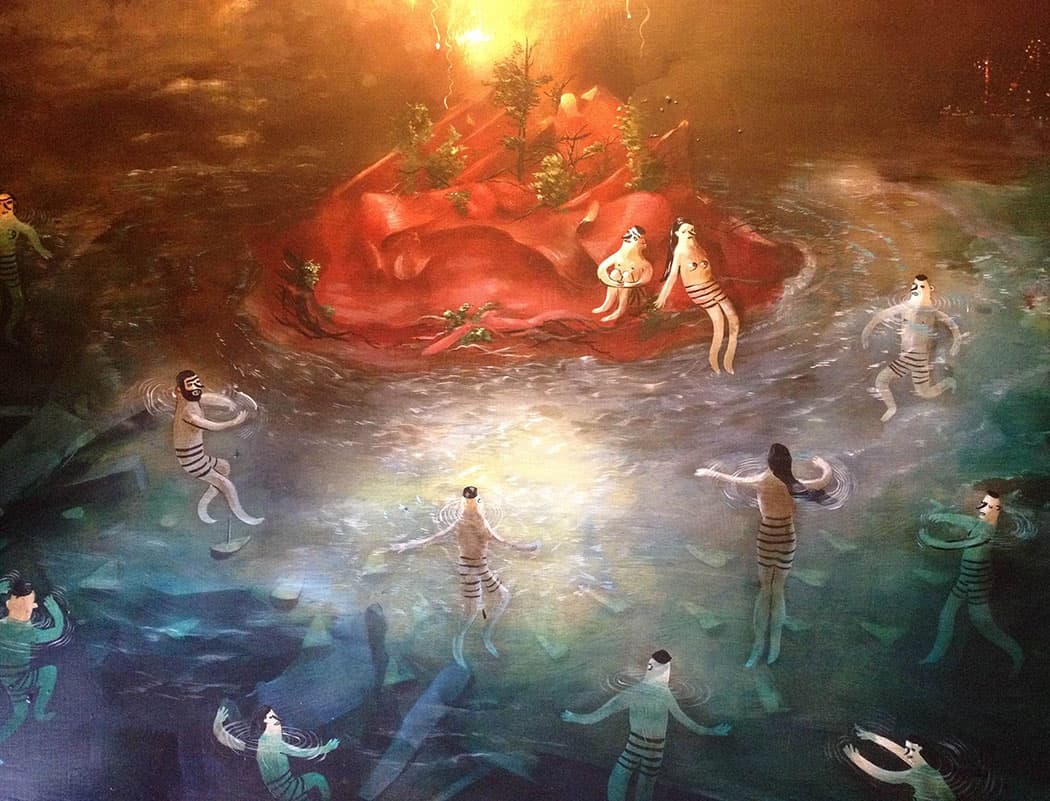 "34," Boston Sculptors Gallery, 486 Harrison Ave, Boston, July 22 to Aug. 16.
Artists and collectives make art inspired by each of the 34 Boston Harbor Islands.
"Soundscapes," Spectacle Island, Aug. 8.
Classical chamber, folk and bluegrass performances, curated by Leah Hennessy. Plus "a parade of dancers and brass musicians provide a riotous finale out to sea."
"Knots Landing," Boston Children's Museum, 308 Congress St., Boston, Aug. 8 to Oct. 11.
Jodie Lyn-Kee-Chow and Alice Vogler create an installation of cut-paper birds to mull threats to the red knot, the spoon-billed sandpiper and other species.
Greg Cook is co-founder of WBUR's ARTery. Follow him on Twitter @AestheticResear or on the Facebook.