Adams Man Accused Of Planning Terror Attack Ordered Held
A Boston police captain's son who authorities say plotted to detonate a bomb at a university was ordered on Tuesday to remain behind bars while he awaits trial.
Alexander Ciccolo was arrested July 4 after he received four guns from a person cooperating with the FBI, authorities said.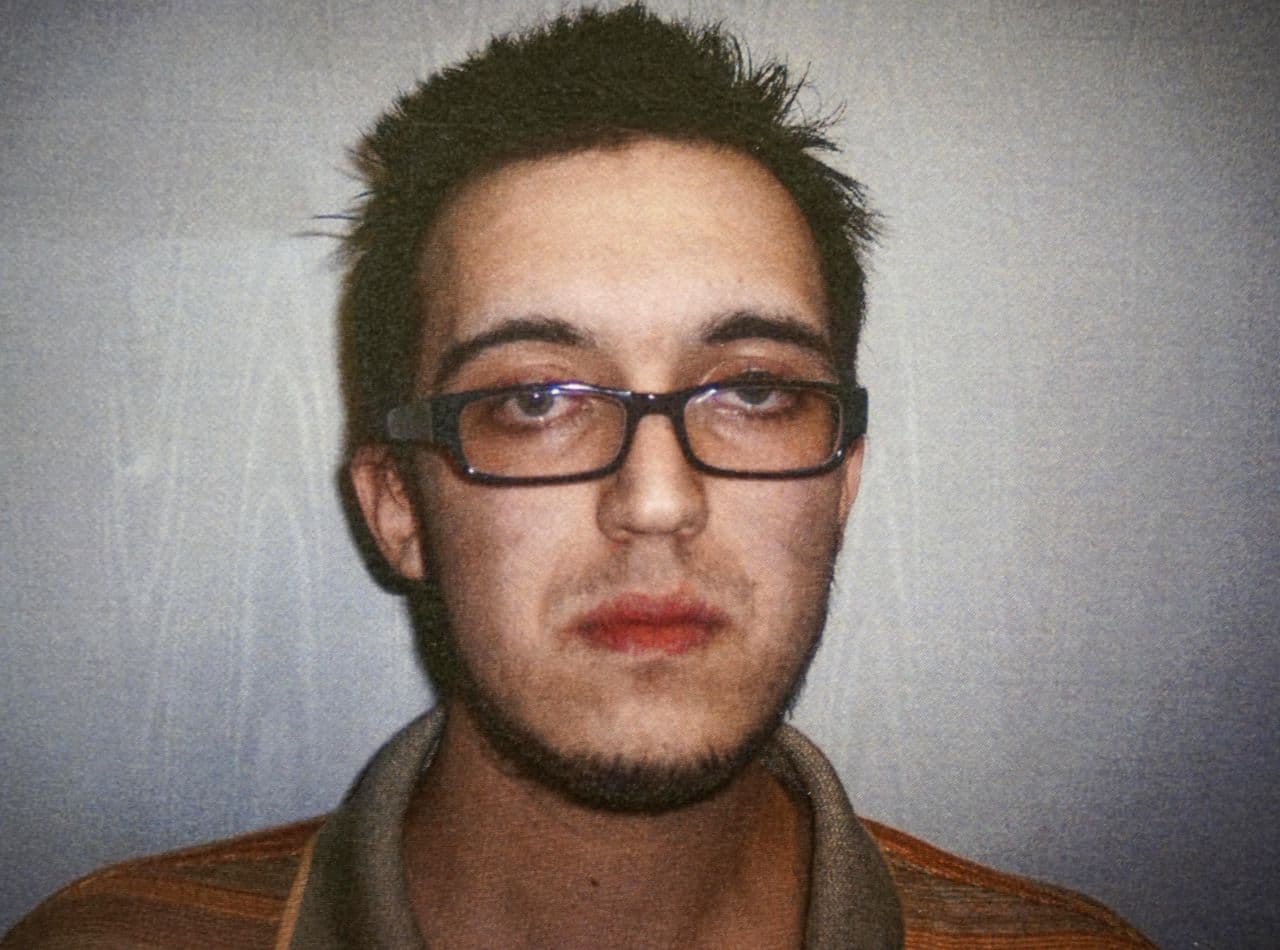 Ciccolo's father, veteran police Capt. Robert Ciccolo, alerted authorities last fall that his son had a long history of mental illness and was talking about joining the Islamic State group.
Boston Police Commissioner William Evans told WBUR Tuesday that he thought Capt. Ciccolo was "a little bit relieved."
"Obviously he struggled with him and he couldn't set him straight," Evans said. "So maybe getting locked up was the best thing. Maybe now he'll get the medical care he needs."
The police captain was not in U.S. District Court in Springfield for his son's detention hearing Tuesday.
Ciccolo mouthed "I love you" to his mother, seated in the front row.
Assistant U.S. Attorney Kevin O'Regan argued that Ciccolo should be held in custody because he poses a danger to the public and is a risk to flee while he is awaiting trial.
Ciccolo is charged only with being a felon in possession of a firearm, but his lawyer said after the court hearing that he expects more charges.
O'Regan told Magistrate Judge Katherine Robertson that Ciccolo "came under the sway" of the Islamic State group, developed a hatred for Americans and then accepted the group's "call to action" and started making plans to kill Americans.
"He dedicated himself to killing as many people in the United States as he could," O'Regan said.
Prosecutors played a 9-minute portion of an FBI interview after Ciccolo's arrest. In the recording, he expresses his continued support for the Islamic State.
Ciccolo's lawyer, David Hoose, asked the judge to release him into the custody of his mother and said he is unlikely to flee, given that the family lives in a remote part of Berkshire County in western Massachusetts.
Hoose noted that the cooperating witness, working with the FBI, gave the weapons to Ciccolo at no cost.
The judge said even though Ciccolo is charged only with an illegal-weapons count now she has to consider the nature and circumstances of his arrest.
"He accepted delivery of four firearms with the intent of committing an act of domestic terrorism," she said.
With reporting by The Associated Press and the WBUR Newsroom
This article was originally published on July 14, 2015.