An Unlikely Collaboration Creates Successful Suspense In 'The Hand That Feeds You'
This article is more than 7 years old.
Amy Hempel and Jill Ciment would seem unlikely partners for co-writing a novel together, much less such a fast-paced, high-stakes mystery that features sex, murder and betrayal.
Ciment, an accomplished novelist, has never written a thriller before, and Hempel, who is a gifted short story writer, not even a novel. While Ciment's past work is ambitious and plot-driven, Hempel's usually focuses on the internal lives of her characters, often in less than 500 words.
Or maybe the authors' differences are precisely what makes this book successful. In any case, "The Hand That Feeds You," written as A.J. Rich and released earlier this month, is a twisty, very suspenseful exploration into the dark sides of people (and dogs).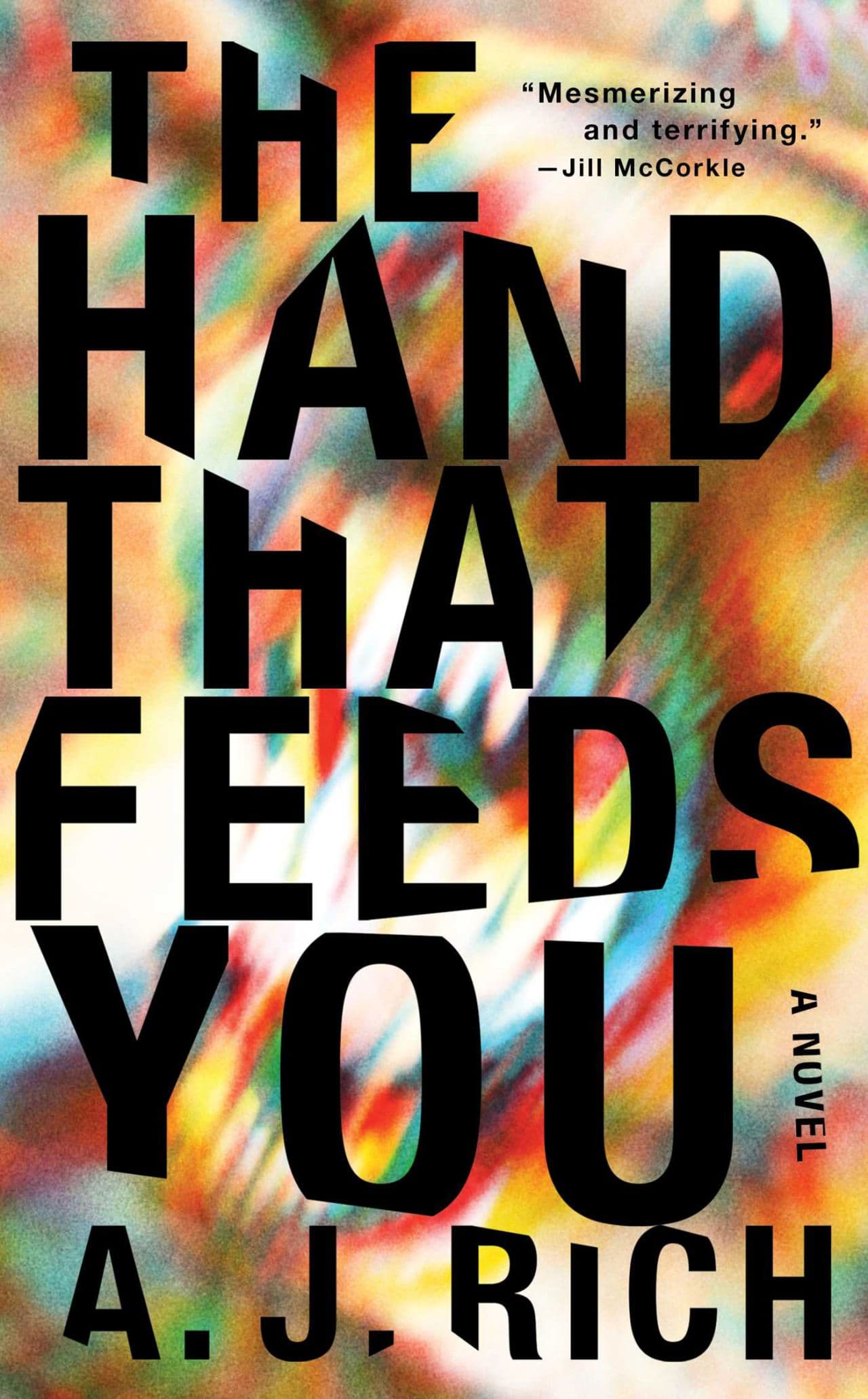 The novel begins when Morgan Prager, a student at the John Jay College of Criminal Justice, returns home to find her fiancé mauled to death, evidently by her three beloved dogs. His death swings open the door to the secret life he had been leading — one that included multiple fiancés, who soon begin dying under mysterious circumstances.
The book's inception is somewhat unusual, too. According to a recent interview in The New York Times, it began when a friend of Ciment and Hempel — the writer Katherine Russell Rich — became involved with a similarly deceptive man she met online. While no murder transpired, it inspired Rich to write a novel about her experience. Sadly, she passed away from breast cancer before it could be completed. Ciment and Hempel, as a way to honor their late friend, decided to collaborate on the book.
"She was the third collaborator," Hempel told The Times. "She was the reason we did it, and this was a way to keep her with us."
Certainly for Hempel the book is a drastic change in literary style. But elements of her past fiction are alive and well here: a bright but damaged protagonist, time spent in a hospital, some oddly idiosyncratic details, like the fact that Morgan's psychologist used to be a backup singer for Lou Reed.
And, of course, dogs. Hempel is a notorious dog-lover and they appear in much of her earlier work. In "The Hand That Feeds You," however, dogs take on something of a menacing side. Morgan's own, after all, a Great Pyrenees and two pit bulls, are accused of the vicious murder. Later in the book a pair of twin Argentinian Mastiffs are introduced that — at the risk of sounding cliché -- gave me nightmares.
While the dogs in this book are imbued with life, at times the human characters lacked a depth of personality. Morgan, who serves as the book's narrator, maintains an even-keeled, chilly tone throughout, despite the turmoil she's going through. McKenzie, the animal rights lawyer who agrees to defend the dogs, is a little too altruistic and hunky to be believable. It is Bennett, Morgan's late fiancé, a serial womanizer and textbook sociopath, who — in the length of his calculated deception -- feels the most compelling.
Amy Hempel and Jill Ciment will be discussing their new book, "The Hand That Feeds You," Tuesday, July 21 at 7 p.m. at the Harvard Book Store. 
Matt Mullen studies at Emerson College and is an editorial assistant at Ploughshares, the literary journal.