Panel Tasked With MBTA Revamp Starts Work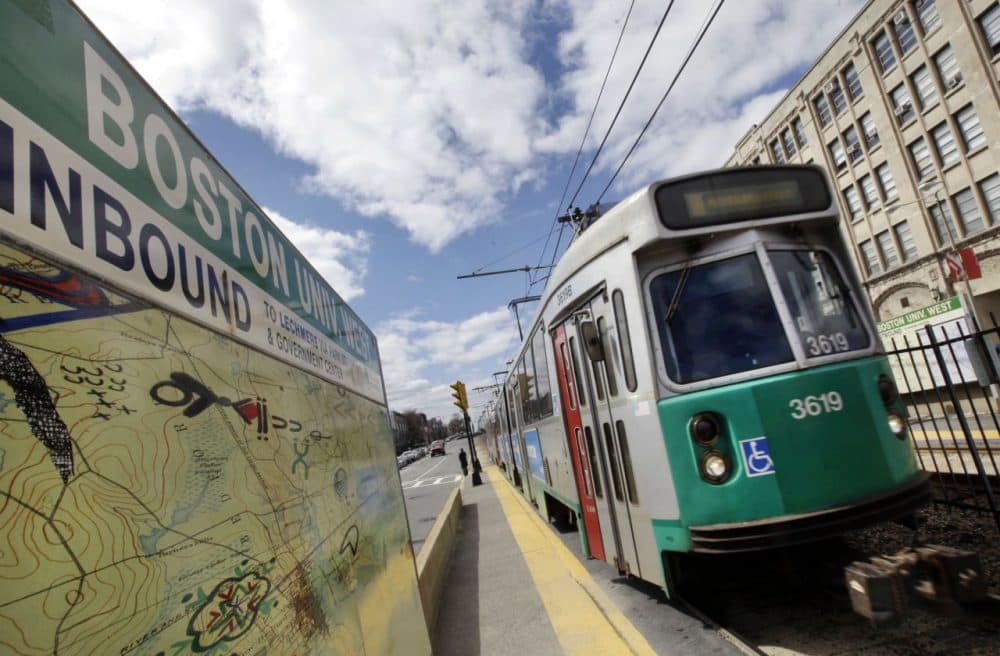 This article is more than 7 years old.
The special panel created to turn around the struggling MBTA focused on a wide range of topics at its first meeting Tuesday.
The management and fiscal control board did not take any action at the meeting, relying instead on nearly two hours of presentations from Department of Transportation leaders.
The board got an in-depth look at MBTA operations from the T's acting general manager as well as a mission statement from Stephanie Pollack, the state's transportation secretary.
"This is not a green eyeshade board, whose sole purpose is to balance the budget, or cut back the capital budget," Pollack said.
Pollack says the MBTA board will allow the larger transportation board of directors to focus on other issues.
"MassDOT has its own challenges on roads and bridges and at the registry and we need a full time MassDOT board to focus on those challenges," she said.
Pollack says the goal is to bring stability to the T.
The MBTA's acting general manager, Frank DePaola, briefed the panel on the T's finances as well as steps they are taking to improve service ahead of next winter.
Earlier in the day, DePaola told reporters the MBTA is planning to use about $7.5 million in fines it collected from Keolis to make improvements to the commuter rail. These improvements include the hiring of fare agents on trains and working out new schedules to minimize delays.
Keolis, the operator of the commuter rail system, was fined after trains fell below on-time performance schedules.
The control board will reconvene next week.
With reporting by the WBUR Newsroom and State House News Service