New Bedford Mayor On Withdrawal Of Casino Bid: 'We Will Not Wallow In Self-Pity'
This article is more than 7 years old.
Abandoned by a casino developer that aimed to redevelop a polluted, harbor-side former power plant, New Bedford Mayor Jon Mitchell said missing out on the casino is a "bump in the road" and will not stop the city's economic progress.
"It is very tempting to say New Bedford got screwed. It is very tempting to say this always happens to us. It is tempting to say: There we go again; it's one thing after another," Mitchell said at a press conference on Friday morning. He said, "We will not wallow in self-pity."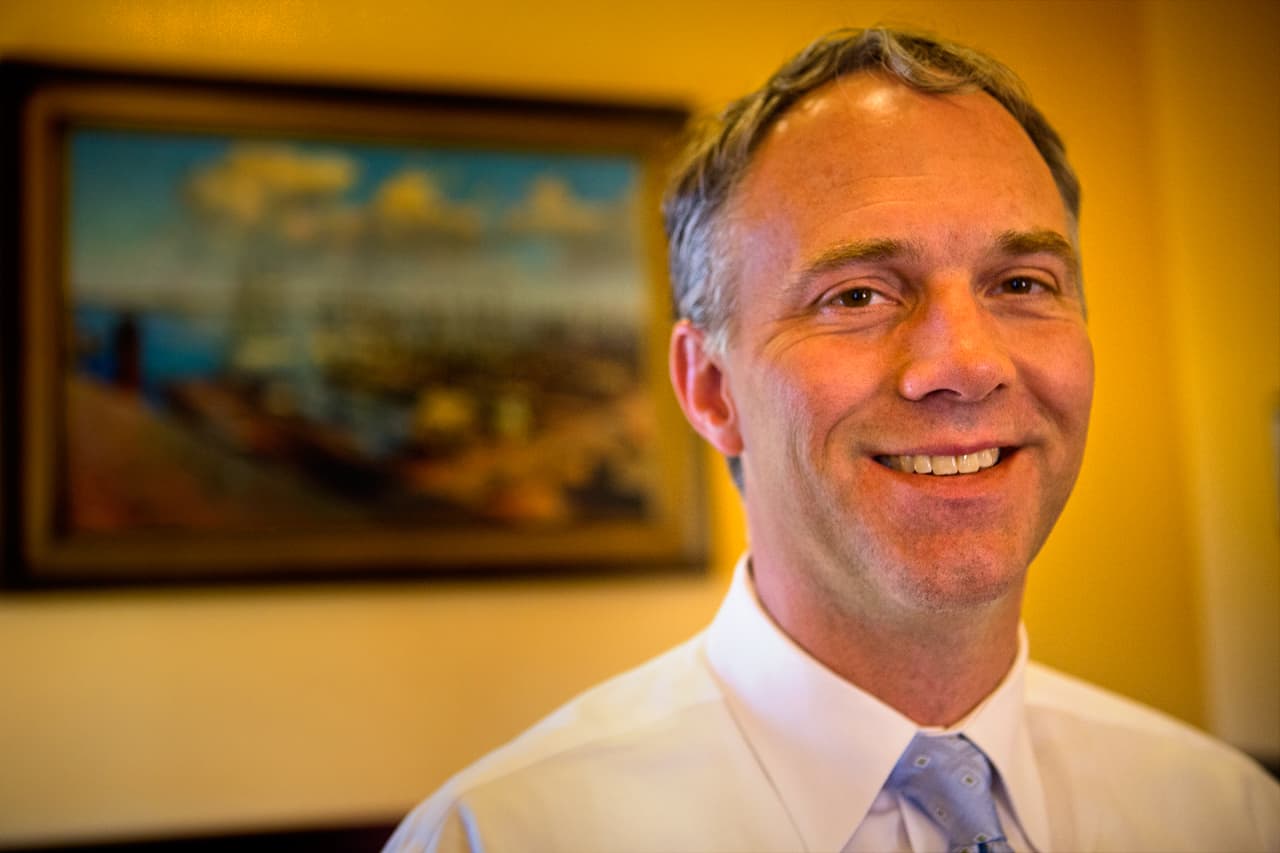 Riding a wave of voter enthusiasm for its $650 million casino proposal, KG Urban Enterprises was unable to put together a financing package and informed the Gaming Commission of its withdrawal from the process on Wednesday.
"We felt like we've been led down the primrose path," Mitchell said, while emphasizing areas of port development and nightlife in the city as well as the strong fishing industry. The press conference was carried via Periscope by New Bedford Guide, a local news site.
Mitchell's opponent for the mayoralty, Maria Giesta, a former aide to former Congressman Barney Frank, blasted him for his approach toward proposed casino development.
"Given Mayor Mitchell's tepid and long-standing weak position regarding the casino deal, no one can be surprised. It's staggering to me how a mayor can create so many obstacles to a company willing to invest hundreds of millions of dollars in our city," she said in a press release, according to the Standard-Times of New Bedford.
Joe Michaud, the incoming chair of the New Bedford Area Chamber of Commerce, said the loss of the proposed casino would not be a knockout blow.
"This is not a time for a pity party. This city's been knocked down before, and it's going to get knocked down again in the future," Michaud said.
Once a whaling hub and then the site of textile manufacturing, New Bedford has positioned itself as a port for wind power components and a tourism draw while urging state officials to extend rail service to the area.