Boston Police Seek Tractor Trailer After Fatal Bike Crash
This article is more than 7 years old.
Boston police are searching for a flat-bed tractor trailer after a bicyclist was struck and killed at a busy city intersection early Friday.
Police say a woman, believed to be in her late 30s, was hit while riding her bike just after 7 a.m. Friday at Beacon Street and Massachusetts Avenue.
The woman, whose name has not been released, was pronounced dead at a Boston hospital.
Later Friday morning, police released surveillance footage that showed the large flatbed tractor-trailer with a red sleeper cab and that appeared to be missing a piece of its front grill.
Friday afternoon, police released two additional surveillance images.
Anyone with information about the tractor-trailer or its operator is asked to call detectives at (617) 343-4470, police said in a statement.
Investigators say they're not sure if the driver was aware that the truck had hit the bicycle.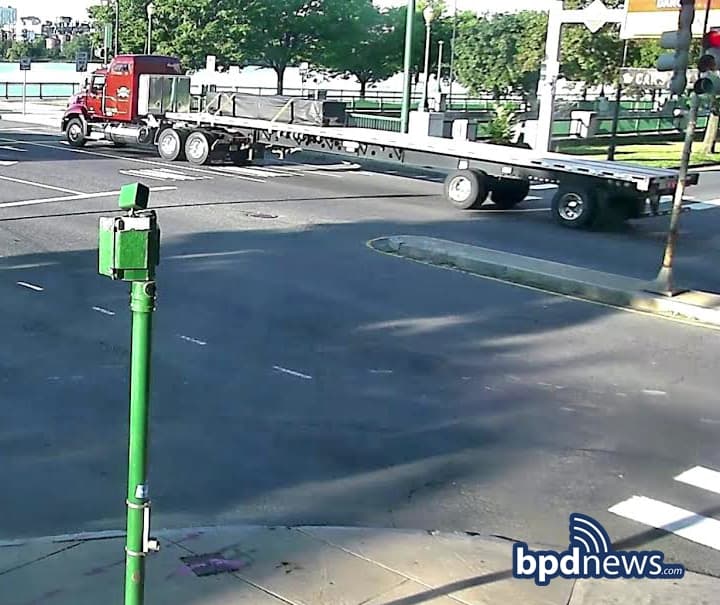 Police originally said the victim was a woman in her 20s. With reporting from the WBUR Newsroom and The Associated Press
This article was originally published on August 07, 2015.