Carly Simon And Family Point To Positive, Creative Side Of Dyslexia (Including Theirs)
06:31
Play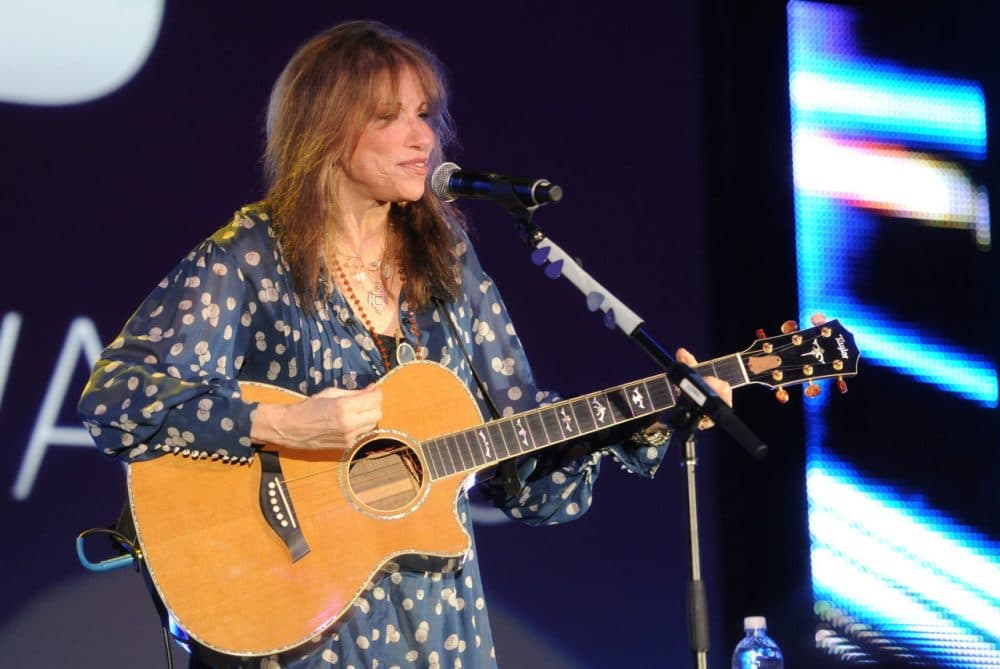 This article is more than 5 years old.
Few parents are thrilled by the news that their child has dyslexia.
But increasingly, families are viewing the language processing disorder in a new light -- not as a disability, but simply as a different way of perceiving the world. Indeed in some families, the dyslexic brain is viewed as having distinct advantages.
One celebrated Martha's Vineyard family is trying to spread the word that a diagnosis of dyslexia doesn't spell doom; on the contrary, it can lead to more creativity and out-of-the-box thinking.
Carly Simon, the Grammy award-winning musician, is now 70. But few people know that the accomplished singer and songwriter struggled with dyslexia, and a stutter, as a child.
"Being embarrassed at school is a terrible thing...when your peers are making fun of you because they can't understand what wonderful whimsy your mind may be making up and going through," she said recently. "While they're just going 1-2-3-4-5-6-7-8-9-10, you're going 1-2-4-5-7-8-9-3!"
'Welcome To The Cool Club'
Still, Simon believes her dyslexia has a direct influence on how she makes music. She says her hit song "Anticipation," for instance, "came down from the universe into my head and then out my mouth, so it bypassed the mind."
These days, Simon lives in a lush compound on Martha's Vineyard, where family members often spend the summer.
Dyslexia tends to run in families, and it runs in Simon's. Her 38-year-old son Ben, a musician, has dyslexia. So does her 41-year-old daughter, Sally, an artist.
But the family wants to show their dyslexia can be a positive force — a challenge, absolutely, but also a catalyst for new ways of framing the world or problem-solving that might lead a child to become a famous artist or a successful entrepreneur.
Simon's daughter Sally Taylor (whose father is musician James Taylor) vividly recalls the day, at age 10, when she learned she had dyslexia: She anxiously walked home with the diagnosis scrawled on a piece of paper in her hand.
"I just felt as though it was somehow the end of the world," Taylor said in an interview. "[W]hen my mom saw my tears streaming down my face, she said, 'What's going on?' and she opened this letter and saw that I was being diagnosed as having dyslexia and she just said, 'Wow, this is awesome,' like, 'Congratulations, this is fantastic, and welcome to the family. We're all dyslexic therefore we're all going to understand each other better now...Welcome to the cool club,' "
Simon speaks of her daughter's struggles at school.
"I remember Sally reading 'A Tree Grows in Brooklyn,' " Simon said. "She couldn't read enough pages to get the assignment...she'd cry and feel different and feel stupid."
Sally Taylor's husband, Dean Bragonier, also dyslexic, was teased mercilessly in middle school for his painfully slow reading.
Now, he hopes to make things better for other kids with the disorder. Bragonier is swimming around Martha's Vineyard — 50 nautical miles over several weeks -- to raise money for his nonprofit, called NoticeAbility.
The end result will be a set of educational tools for middle school-aged kids with dyslexia. It's an online, project-based curricula that doesn't replace traditional classroom learning but seeks to enhance it, allowing each child to focus on one of four specific areas that they might be drawn to: entrepreneurial leadership, engineering, architecture and the arts.
In general, these are realms that some dyslexics have excelled at: think Whoopi Goldberg or cellphone pioneer Craig McCaw.
Sharks, And A Cause
Bragonier's Vineyard swim began July 11 at State Beach. Since then, he's braved bad weather, riptides and the threat of sharks. (He also takes some rest days.) The goal is to raise awareness, and $135,000, by the end of the swim, on Aug. 16.
Bragonier says the idea for the nonprofit emerged from his own impatience: With all the groundbreaking research emerging on dyslexia and learning disorders, he said, very little of it has trickled down into the classroom.
"I live in Cambridge," he said. "You can't turn around without bumping into some brilliant educator or professor, and what I saw was that a lot of what is happening at Harvard and Tufts is very...progressive... [but], its pathway into the classroom is not as quick as I would like."
Bragonier isn't offering new ways to teach basic reading to young children with dyslexia. His target is seventh and eighth graders:
"I'm focused...on reaching those individuals the moment they've emerged from remedial reading and what they've gotten is six or seven years worth of negative [reinforcement] ... 'You're the dumb kid holding up the class,' " he said. "Now we're saying to them, before...your personality is solidified, we are going to introduce you to something that you are predisposed to be exceptional at."
John Gabrieli, a neuroscientist at MIT, studies the brains of children with dyslexia. Gabrieli says there is solid evidence that people with dyslexia can perform above average on some spatial and visual perception tasks. Of course, not every kid with dyslexia will become a successful artist or entrepreneur, but Gabrieli agrees, it makes sense that if there are ways to learn that are less reading-dependent, then that would benefit dyslexic children.
Build Sandcastles
On Lambert's Cove beach in West Tisbury, Simon attracts some attention from the locals: Now a grandmother, she still has an unmistakable magnetism. Wearing a white cotton top and flowing pants, she came out on sultry afternoon to cheer on her son-in-law as he continued his swim around the Vineyard. She's lending her support while trumpeting the message that children with dyslexia need not feel inadequate.
"I would say make sure there's something else...you feel really good about yourself," she said. "If you love to swim, if you can draw, if you can do music, if you can build sandcastles...anything else that makes you feel good about the way you're operating."
After we chatted, she indulged me, singing the opening of "Anticipation": "We can never know about the days to come, but we think about them anyway, and I wonder if I'm really with you now or just chasing after some finer day."
As Simon sang on the beach, Bragonier prepared to go offshore. He'll be rounding the island for another week or so, raising money in a non-traditional way, for kids who think in a non-traditional manner.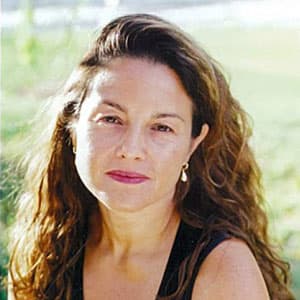 Rachel Zimmerman Health Reporter
Rachel Zimmerman previously reported on health and the intersection of health and business for Bostonomix.