Ottessa Moshfegh's Psychological Thriller 'Eileen' Shines In Narration If Not In Storyline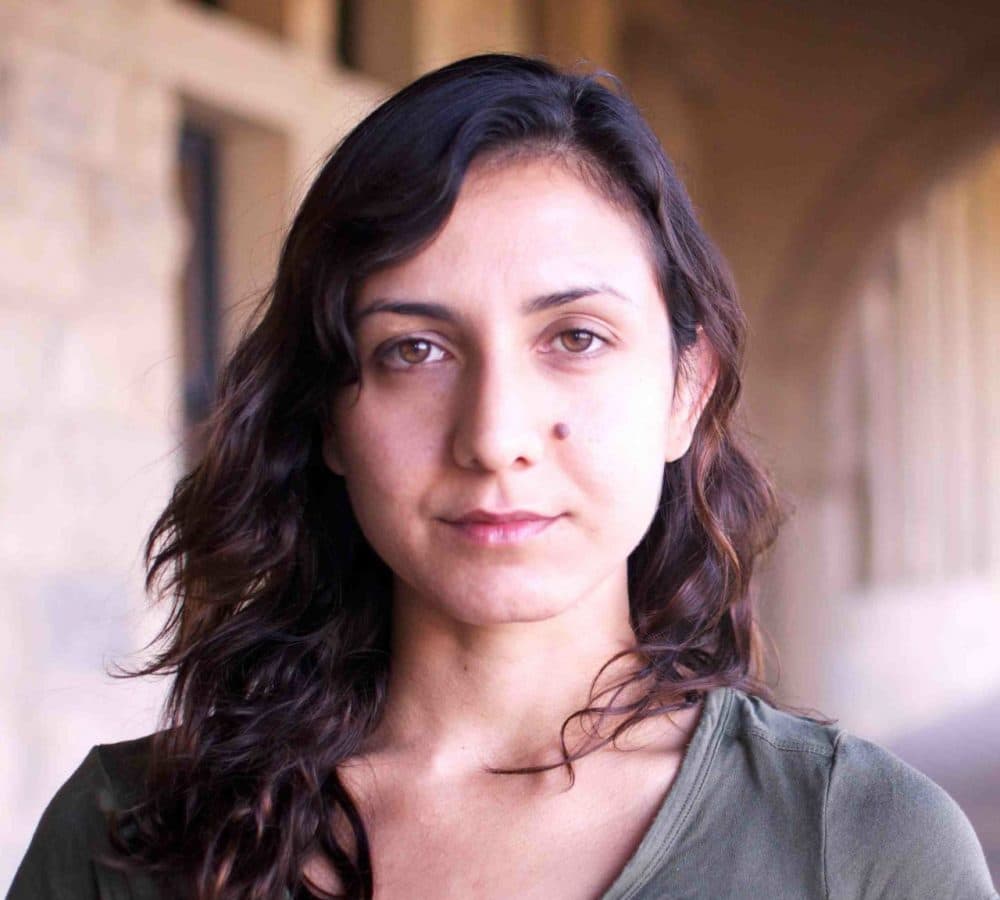 This article is more than 6 years old.
"I'm not comfortable with life here on earth," declared Newton-raised author Ottessa Moshfegh in a recent interview. "This life here feels really harsh and painful. It has felt like torture here a lot of the time."
She imbues the eponymous narrator of her new psychological thriller, "Eileen," with a similar sentiment. Listen to Eileen's self-assessment at age 24: "I felt my mouth was horselike and ugly, and so I barely smiled … I truly felt that the inside of my mouth was such a private area, caverns and folds of wet parting flesh, that letting anyone see into it was just as bad as spreading my legs … Having to breathe was an embarrassment in itself. This was the kind of girl I was."
Self-loathing, friendless, borderline anorectic and alcoholic, and grotesquely obsessed with her own bodily functions, Eileen is one disturbing girl. And who can blame her? Obliged to nurse her ailing but unfailingly cruel mother until her death, then to keep her slovenly, alcoholic father supplied with booze and out of trouble, hers is a joyless life.
Her once respectable home in "X-Ville," a nameless New England town (that evokes Gloucester) is now a cold, squalid holding tank for her father, a former cop. And her workplace, Moorehead — a juvenile detention center — is every bit as grim. Eileen files the dossiers of the adolescent boys convicted of arson, theft and patricide. She pats down the doughy, bewildered mothers that visit them. "All that sustains her are her lustful fantasies about Randy, a thuggish prison guard, the exotic pictures in each new issue of National Geographic, shots of gin and her hopes of fleeing X-Ville for New York City one day.
But then, over the course of the week before Christmas 1964, her life is transformed by the arrival of Rebecca Saint John, recent Harvard graduate and the new director of education at Moorehead. Irreverent, advocating for the imprisoned boys whom she clearly regards as victims, Rebecca is everything that Eileen isn't.
"Her eyes were an odd shade of blue," Eileen observes upon first meeting her. "There was something manufactured about that color. It was a shade of blue like a swimming pool in an ad for a tropical getaway. It was the color of mouthwash, toothpaste, toilet cleaner. My own eyes, I thought, were like shallow lake water, green, murky, full of slime and sand."
Flirtatious and fearless, Rebecca holds the promise of friendship and self-reinvention for "little angry Eileen." She herself is enraged, at the soul-crushing treatment of the boys, and at the neglectful and abusive parents who she sees as responsible for their sons' infractions.
But although Rebecca drives the plot, it's not her nor the rather thin storyline that keeps us engaged with this novel. No, what's so mesmerizing is the astute and unflinching eye of Eileen today, 50 years after the book's events have unfolded.
"I enjoyed having a set of clean instructions, following protocol. It gave me a sense of purpose, an easiness," she says of the intake exams she conducted with new prisoners. "It was a brief vacation from the loud, rabid inner circuitry of my mind … There was a reason I worked at the prison, after all. I wasn't exactly a pleasant person. I thought I would have preferred to be a teller in a bank, but no bank would have taken me. For the best, I suppose. I doubt it would have been long before I stole from the till. Prison was a safe place for me to work."
Eileen looks back with such self-awareness, such rueful compassion, that we are perpetually unsettled. Is our guide an unreliable narrator, whose depiction of her past is too bizarre to be believed? Or can time and release from the corrosive hold of parents who are themselves deeply damaged effect such dramatic change?
For this is fundamentally a furious tale about how our families can destroy us. It's not pleasant reading — indeed, I'm not sure whether "Eileen" offers adequate return on discomfort. But Moshfegh's rage is righteous, and her prose, though discomfiting, is spectacular. By the end of this novel, we realize that there is grace to be found, but only if we heed its darkly witty call to break free from those that belittle us.
Julie Wittes Schlack writes essays, fiction and is a regular contributor to Cognoscenti. By day, she leads the product innovation team for C Space, a Boston-based consumer collaboration company. She can be reached at jwschlack@gmail.com.