Photos: Braves Field, Now BU's Nickerson Field, Is 100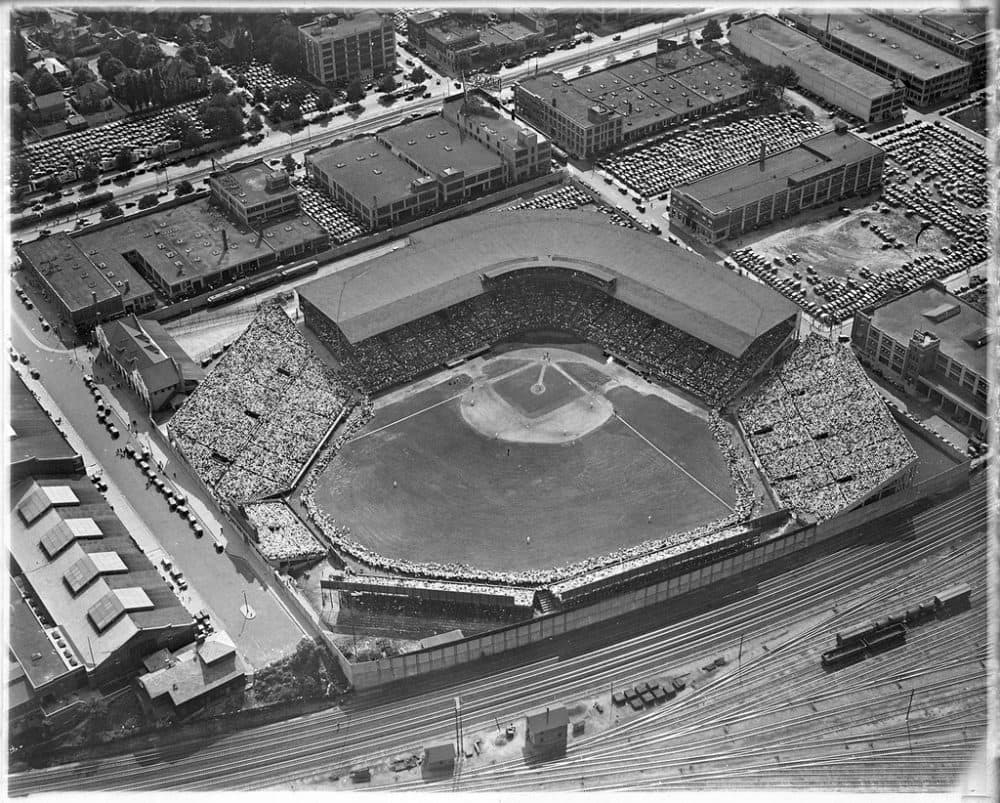 This article is more than 5 years old.
This week marks the 100th anniversary of a big moment in Boston baseball history. In August 1915, the Boston Braves — then the reigning World Series champs -- moved into a brand new home: Braves Field.
When it opened, Braves Field was major league baseball's biggest stadium — and a down-the-road neighbor to Fenway Park, which opened in 1912. Over the years Braves Field also hosted other sports, like pro football.
Braves Field, of course, no longer stands. In 1953, the team moved to Milwaukee (then on to Atlanta), and Boston University purchased the property for $430,000. Now it's Nickerson Field, where BU Terriers play.
As The Boston Herald's Steve Buckley reported this week in an anniversary piece: "Braves Field survives [at Nickerson Field], even if it's only what's left of the right-field grandstand, along with the old ticket office, now used as headquarters for BU's campus police."
In 2012, BU Today offered a rich history of Braves Field and the Braves -- team history that includes the signing of a late-career Babe Ruth and racial integration in 1950. On the latter subject, BU Today detailed: "The Red Sox were the last team in the majors to hire a black player, Pumpsie Green, in 1959. But the Braves debuted outfielder Sam 'Jet' Jethroe in 1950, just a year after the Dodgers made history with Jackie Robinson."
See above for archival footage collected by BU, and below for photos from the Boston Public Library's (great) collection of Braves images: