Today's (And Tonight's) Spotify Playlist Brought To You By The President Of The United States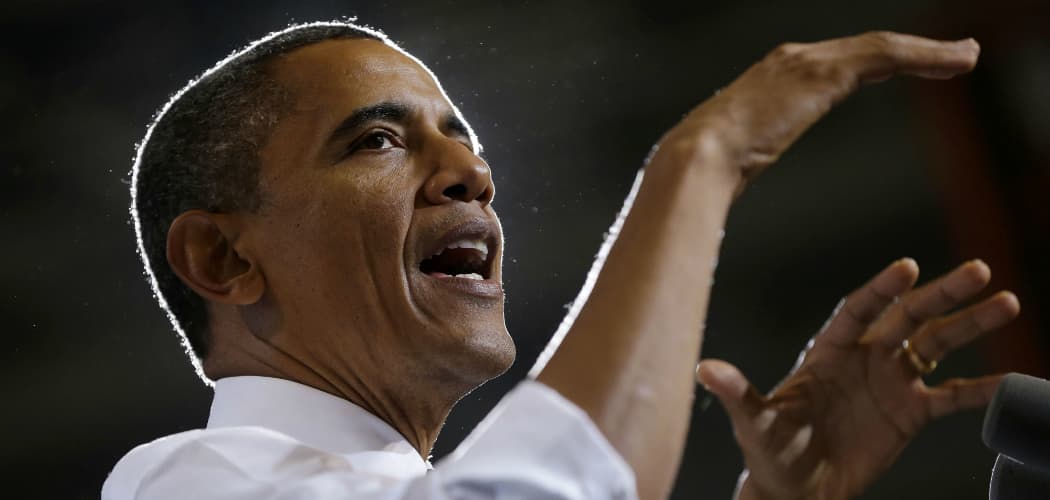 This article is more than 6 years old.
On the day the Civil War ended, celebratory crowds circling the White House called on President Abraham Lincoln to make a speech. Too weary for a formal address, Lincoln instead asked the military band to play "Dixie." Yes, that "Dixie" — with its minstrel show origins, glorification of the bad Old South, and standing as the unofficial anthem of the treasonous Confederate States of America. Lincoln, however, just liked that crummy song. He reportedly said, "I have always thought it one of the best tunes I ever heard."
Fearing the hashtag pitchforks of social media habitués, no president today would claim such a divisive song as a favorite. Now, when politicians share their playlists, they seek to give a little insight into their lives, something driven by personality instead of polling results. Of course, everyone knows that such lists are meticulously sliced and diced by a team of advisers; playlists don't reflect what politicians really enjoy, but what they want the public to think they enjoy. Sure, it's harmless, but it's still another machinated bit of political theater.
Last week, President Obama, America's Cool Dad, jumped into the musical pool, posting his first Spotify playlist — 40 songs divided into two parts, for "Day" and "Night." Given his occasional propensity for bursting into song — remember him crooning a few lines of Al Green's "Let's Stay Together" at a 2012 Apollo Theater fundraiser? — Obama, at least, comes across as someone who genuinely likes music.
In a 2008 Rolling Stone interview, Obama expressed his affection for '70s R&B and pop, and classic jazz — all of which are reflected on his list: Aretha Franklin's "Rock Steady," Al Green's sultry cover of the Bee Gees' "How Can You Mend a Broken Heart" and Stevie Wonder's "Another Star." (Props for pulling a deep album cut from Wonder's "Songs in the Key of Life.")
For jazz, including John Coltrane's "My Favorite Things," Billie Holiday's "The Very Thought of You" and Miles Davis' "Flamenco Sketches," from "Kind of Blue," the jazz album that even people who profess to hate jazz probably own.
Bob Dylan's "Tombstone Blues," Leonard Cohen's "Suzanne" and Van Morrison's "Moondance," all make the list. Noticeably absent is anything from Bruce Springsteen or U2 — music from both artists was prominent during Obama's 2008 presidential run. I guess The Boss, and Bono and the boys are the kind of guys you hang out with on the long, lonesome campaign trail, but not during a kickback Vineyard vacation.
And Jay Z may have the president on speed-dial, but the only one of Blue Ivy's parents to make the playlist is Beyonce on "Superpower," a duet with Frank Ocean. Hip-hop, in its more introspective form, is represented with Mos Def's "UMI Says," Talib Kweli and Hi Tek's wistful "Memories Live" and the more obscure "Good Day" by Nappy Roots.
Though Obama once claimed to have famed cellist Yo-Yo Ma on his iPod, sadly you'll find no classical music here. And don't look for anything from his father's native continent. He does highlight Latino artists, including Sonora Carruseles's "La Salsa La Traigo Yo" and Mala Rodriguez's "Tengo Un Trato."
Yet, even with wild cards like Low Cut Connie's "Boozophilia" and the Lumineers' "Stubborn Love," Obama's eclectic playlist still seems maddeningly tame. Freed from the tyranny of re-election, Obama has no reason to play it safe with something as inconsequential as a playlist. Perhaps the most risqué choice is the Rolling Stones' dark, rollicking "Gimme Shelter," a song Obama has previously cited as a favorite. Even with its spine-tingling Merry Clayton chorus — "Rape! Murder! It's just a shot away! It's just a shot away!" — one can certainly imagine the president relating to its tale of craving sanctuary and safety in a world rapidly careening out of control.
Ever the populist, Obama finds something for everyone on his playlist — Ray Charles, Mary J. Blige, Justin Timberlake and Joni Mitchell. Yet imagine if he had selected Kendrick Lamar's searing "Alright," which has emerged as the early anthem of the "Black Lives Matter" movement; or, from the opposite side of the political spectrum, Toby Keith's jingoistic jingle, "Courtesy of the Red, White and Blue." That would have had tongues wagging, and what's the point of a public list except to fuel passionate arguments?
Perhaps the real Obama reveal is less in the chosen songs than their titles — Bob Marley's "So Much Trouble in the World," Otis Redding's "I've Got Dreams to Remember," "Live It Up Parts 1 & 2" by the Isley Brothers and Nina Simone's "Feeling Good." And then there's the eighth song on the "Night" playlist: Frank Sinatra's "The Best is Yet to Come." With Ol' Blue Eyes at his most cocksure, it's a swinging, jaunty promise of nothing but greatness ahead.
For the president's sake — and ours, as a nation — let's all hope so. That would really be a song worth singing.
Renee Graham is pop culture correspondent for WBUR's Here & Now and The ARTery, and was a longtime arts writer and pop culture columnist for The Boston Globe. Follow her on Twitter at @reneeygraham.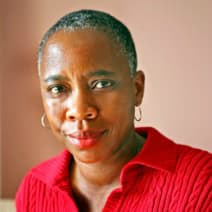 Renee Graham Contributor
Renee Graham is pop culture correspondent for WBUR's Here & Now and The ARTery, and was a longtime arts writer and pop culture columnist for The Boston Globe.