'Red Velvet' Pulls Ira Aldridge's Story From Obscurity With Shakespeare & Company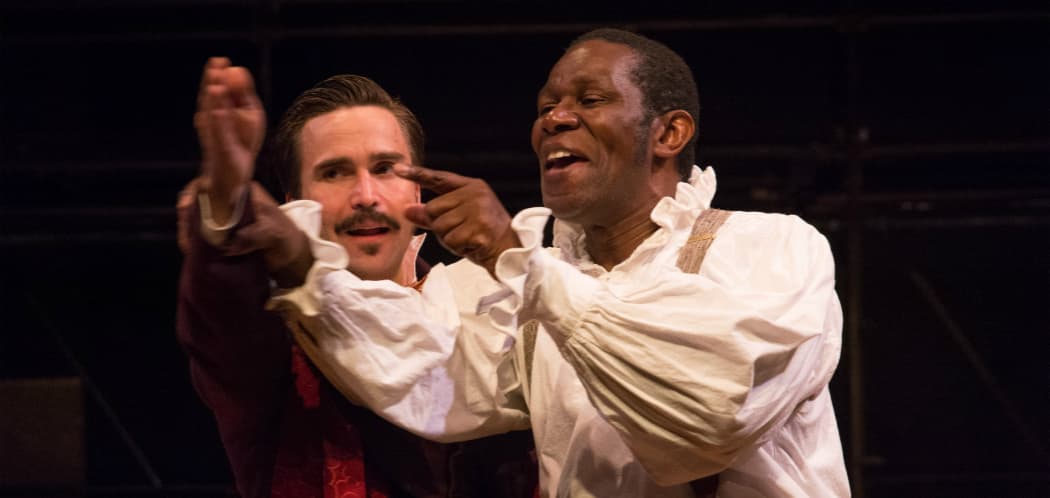 This article is more than 5 years old.
Ira Aldridge is the most famous actor you never heard of. Born in New York in 1807, he immigrated to England at 17, made a thespian name for himself in the provinces, and became the first African-American performer to take the Theatre Royal, Covent Garden, stage as Othello. It is that debut, in 1833 when Aldridge was 26, that is the meat of "Red Velvet," Lolita Chakrabarti's searing and skillful 2012 play, being given its first American production by Shakespeare & Company in Lenox (through Sept. 13).
But Aldridge is only the lesser known of two dynamic black actors whose chops are on display in Lenox. The role, written for Chakrabarti's husband, award-winning English actor Adrian Lester, is undertaken here by Canadian-American powerhouse John Douglas Thompson. Thompson, who saw the British production when it toured to St. Ann's Warehouse in Brooklyn and brought the play to S&C, is among the most exciting classical actors working today.
Moreover, he has assayed Othello almost as often as Aldridge, first at Trinity Repertory Company, then at American Repertory Theater, then at S&C, and most recently for New York's Theatre for a New Audience, winning a 2009 Obie Award. Thompson is also the man who, playing Richard III for S&C a few seasons back, had the audacity to utter the famous opening speech ("Now is the winter of our discontent…") while lying on the stage floor and made it ring. So it's no surprise that he gives a performance that's fiery and eloquent, both as Aldridge and as Aldridge playing Othello in the tricky combination of graceful mannerism and emotional truth for which the pioneering actor became known and revered.
But Aldridge did not garner that reputation in England. "Red Velvet" begins near the end of Aldridge's life, as he prepares to go on as King Lear in Lodz, Poland, in 1867. Ill but unbowed, he is winding down a distinguished career spent touring Northern and Eastern Europe in all the most mammoth Shakespearean roles. Along the way, he has been honored by royalty, cut a womanizing swath and grown more than a little authoritative. But it turns out he was always somewhat full of himself, his talent matched by his ferocious surety.
In this somewhat creaky opening scene, a young female reporter in hope of a career-making interview badgers the ailing Aldridge, having bribed her way into his rooms. Though he thunders her off, her insistent questioning about why he abandoned London after his history-making debut makes the old warrior take to his couch — and memory lane.
Thus are we transported to the Covent Garden stage of 34 years before, where the eminent Edmund Kean has collapsed onstage while playing the Moor. As street rioting can be heard outside, its cause the consideration by Parliament of the Slavery Abolition Act, the acting company anxiously awaits news of what is to happen to their now-starless production. When manager Pierre Laporte arrives with the tidings that he has hired a replacement and the new Othello turns out to be black (and a Method actor crashing a gestural festival, to boot), strange and fascinating debate develops.
Kean's son, Charles, argues that Aldridge's very blackness undermines the idea of artifice on which the English stage is built: will they now have to bring in Jews to play Shylock and "half-wits" to impersonate Caliban? But Ellen Tree, the production's elegant Desdemona, warms to Aldridge's more natural and passionate, less mannered approach to acting. There is also some delicious drollery, voiced mostly by the troupe's elder statesman, about just how far the tradition-bound English can be pushed in any new direction. (I don't know about the Jamaican tea lady or the other Covent Garden company members, but Kean, Tree and Laporte are all real theater luminaries of the era.)
That evening's performance, despite Aldridge's nerves, would seem to have been a triumph, the responsive audience on its feet at the end. But the next morning's reviews will shock you — I mean, really shock you, so blatantly racist and condescending are they (including one scribe's assertion that Aldridge's lips are too full to pronounce English properly). In the wake of the notices and other complaints, a showdown ensues between longtime friends Aldridge and Laporte that brings out the worst in two good men before we are transported back to Poland where, final irony, Aldridge is making up to face Lear's storm in whiteface.
Despite some anachronisms and the labored opening, "Red Velvet" is both a riveting, well-written theater piece and homage to an artist who well deserves to be yanked from obscurity. And Daniela Varon's fluid, intelligent staging proves worthy of the work. (Both Thompson and Varon first encountered Aldridge in Errol Hill's 1984 tome "Shakespeare in Sable: A History of Black Shakespearean Actors.") The set by John McDermott is spare, with the actors dancing the furniture about between scenes in a manner that echoes the melodious formalism of the 19th-century acting technique Aldridge both honors and shakes up. (These terpsichorean scene shifts are the work of choreographer Kristin Wold.)
There is able support by Aaron Bartz, a hangdog Charles Kean whose hilariously posed snippet of Iago makes you glad you don't have to see more of it, and by Joe Tapper as the sparky French theater manager who can't stop Aldridge from hoisting himself on his own petard. Kelley Curran is a poised but emotionally responsive Ellen Tree, Malcolm Ingram delightfully stodgy as company conservative Bernard Warde (and as the elderly Aldridge amanuensis doddering about Lodz). Christianna Nelson, when not beleaguered by a frazzled wig and lumpy accent as the Polish reporter, makes a lovely, self-effacing Margaret Aldridge, the actor's white wife. Ravin Patterson is all quiet intensity as tea-dispensing Connie, the only black person besides Aldridge at Covent Garden.
But the production belongs, as it should, to Thompson. He is a charismatic if flawed Aldridge, whose amiability and ambition are considerable but whose commitment to his art is so ardent that he cannot turn his Muse of Fire down to a prudent simmer.
Carolyn Clay was for many years the theater editor and chief drama critic for the Boston Phoenix. She is a past winner of the George Jean Nathan Award for Dramatic Criticism.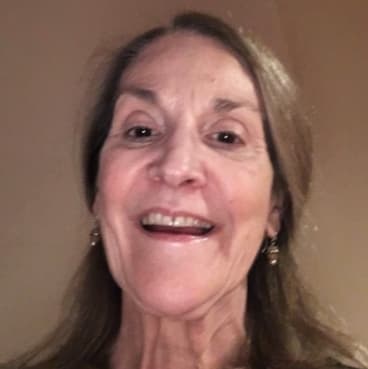 Carolyn Clay Theater Critic
Carolyn Clay, a theater critic for The ARTery, was for many years theater editor and chief drama critic for the Boston Phoenix.