Study: Kids Are Dumping Fruits And Veggies Offered At School — But Don't Give Up Yet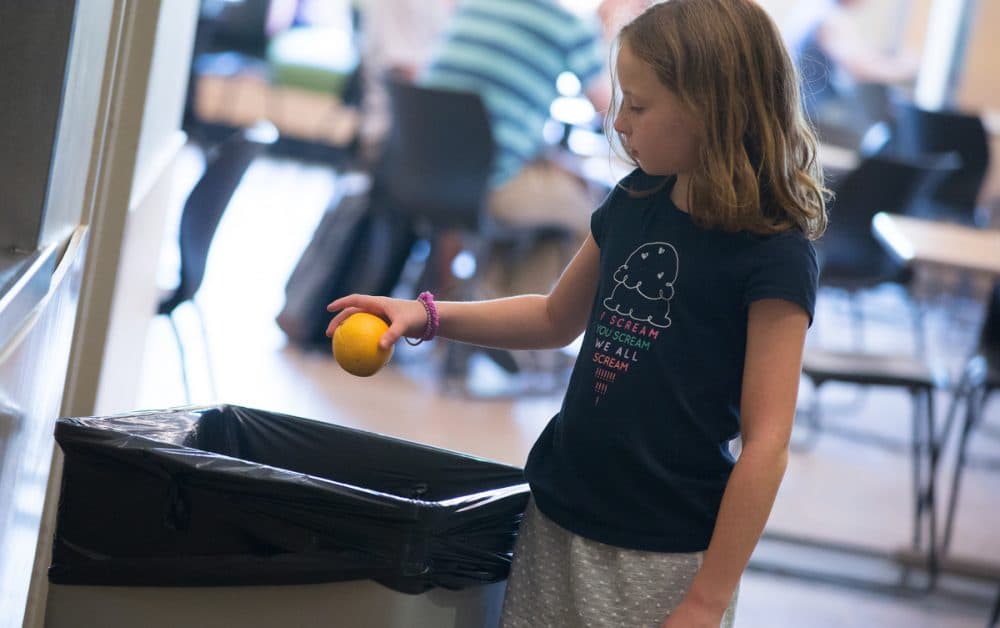 This article is more than 5 years old.
File this one under: You can lead a horse to water...
Researchers at the University of Vermont report what they characterize as a "heartbreaking" finding: Many schoolkids are trashing the fruits and vegetables they are now served as part of a federal law that was supposed to nudge the kids toward healthier food choices.
The study, published online in the journal Public Health, concludes that kids are putting more fruits and vegetables on their trays, as required by the Healthy, Hunger-Free Kids Act of 2010 (which took effect in 2012 and was championed by First Lady Michelle Obama). However, the children ate fewer of these items after the law took effect and often dumped the produce straight into the trash.
"It was heartbreaking to see so many students toss fruits and vegetables into the trash right after exiting the lunch line," Sarah Amin, Ph.D, a UVM researcher in nutrition and food sciences and the study's lead author, said in an interview.
As part of the study, researchers captured images of kids' school lunches before they ate and then again right before they dumped uneaten foods into the trash. So, for instance, the child might choose a school lunch (pictured on the left) of chicken nuggets, mac and cheese, green beans and milk. But, when the child is done eating, it's clear the greens beens remain untouched.
The study concludes:
Children consumed fewer (fruits and vegetables) FVs and wasted more FVs during the school year immediately following implementation of the USDA rule that required them to take one fruit or vegetable at lunch. Average waste increased from one-quarter cup to more than one-third of a cup/tray, with about one-eighth cup/tray more FVs discarded, or a total of about 56 cups/day/school (based on an average of 400 lunches served/day).
Researcher Amin, who will soon begin a post doctorate fellowship at Tufts, said that while the initial findings might seem disheartening and show some unintended consequences of the federal law, it's worth remaining hopeful.
She pointed out that "this was the first update to these regulations in 15 years and kids were really acclimated to how the environment was before," and not used to choosing either one fruit or one vegetable with lunch.
"Maybe you can't just put these foods in front of them and expect them to eat," she said. "But it may just be too soon."
For younger kids entering kindergarten, for example, "this may work," Amin said, because it's all the children know. "But for older kids used to the old system, this may rock their world because they're just not used to it.
"I still think the guidelines [which are up for reauthorization next month] are necessary," she said. "We have a childhood obesity epidemic and the guidelines were put in place to address it. ... A little bit of waste at the get go may be a sacrifice we have to make for the health and well being of children in the long term."
Amin added that the guidelines need to be supplemented with other strategies both in the school cafeteria and at home. Those strategies range from serving veggies with dip, cutting fruits up into smaller chunks and, more broadly, incorporating farm-to-school programs into the curriculum.
For more positive school meal ideas, Amin pointed to the website School Meals That Rock, which depicts images of beautiful, healthy school meals, debunks myths and, in general, tries to show that school meals can be cool and delicious.
Here's more from the UVM news release:
Less than a month before Congress votes on whether to reauthorize a controversial program mandating healthier school lunches, a new study confirms the suspicions of school officials - many students are putting the fruits and vegetables they're now required to take straight into the trash, consuming fewer than they did before the law took effect.

The new study...is also one of the first to compare fruit and vegetable consumption before and after the controversial legislation - the Healthy, Hunger-Free Kids Act of 2010 - was passed.

After passage of the legislation and the USDA mandates it put in place 2012, the study found that students put more fruits and vegetables on their trays, as required, but consumed fewer of them and increased waste by approximately 56 percent.

"The basic question we wanted to explore was: does requiring a child to select a fruit or vegetable actually correspond with consumption," says Sarah Amin, Ph.D.

"The answer was clearly no," she said...

Digital imaging produces fast, accurate data

Amin and her co-authors documented almost 500 tray observations over 10 visits to two elementary schools in the Northeast before implementation of the USDA guideline and almost twice as many observations afterwards.

Forty to 60 percent percent of the students at the schools qualified for free or reduced lunch, a marker for low socioeconomic status.

The research team used a digital imaging method that they validated three years ago in the Journal of the Academy of Nutrition and Dietetics to measure consumption.

The new methodology, which involved visual estimations and calculations based on digital photographs of trays as students reached the cashier and again after they passed the food disposal area, was faster and more accurate than conventional methodologies that simply weighed food waste.

"The beauty of this method is that you have the data to store and code to indicate what was selected, what was consumed, and what was wasted as opposed to weighed plate waste, where everything needs to be done on site," said Amin, who hopes to develop an online training tutorial that could be used by schools across the country to measure consumption and waste.

Revisiting past practices part of answer to increasing consumption

In an earlier study published in the Journal of Child Nutrition and Management, Amin and colleagues looked at what types of fruits and vegetables children selected prior to the new guideline.

They found that children preferred processed fruits and vegetables such as the tomato paste on pizza or 100 percent fruit juice rather than whole varieties.

In addition to making sure those options are available, Amin and her colleagues offer these additional strategies in the paper for increasing fruit and vegetable consumption in school lunch programs:


Cutting up vegetables and serving them with dip or mixing them in with other parts of the meal;
Slicing fruits like oranges or apples, rather than serving them whole;
Adopting promising strategies targeting school settings such as Farm-to-School programs and school gardens, which can encourage fruit and vegetable consumption in addition to what the cafeteria is providing
Putting public health programs in place that encourage fruit and vegetable consumption in the home, which could carry over to school.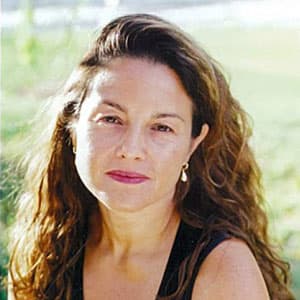 Rachel Zimmerman Health Reporter
Rachel Zimmerman previously reported on health and the intersection of health and business for Bostonomix.