Baker Urges Plymouth Nuclear Plant Owners To Correct Safety Problems
Gov. Charlie Baker is urging the operators of the Pilgrim Nuclear Power Station to take action after federal inspectors announced they would be increasing oversight of the plant due to safety violations.
In a letter Thursday to Entergy Nuclear Operations, Baker expressed concern that the company hadn't taken action to address the causes of several unplanned shutdowns at the Plymouth plant dating back to 2013.
He urged Entergy to "perform an appropriate root cause analysis of the shutdowns and to complete all necessary repairs and corrective actions."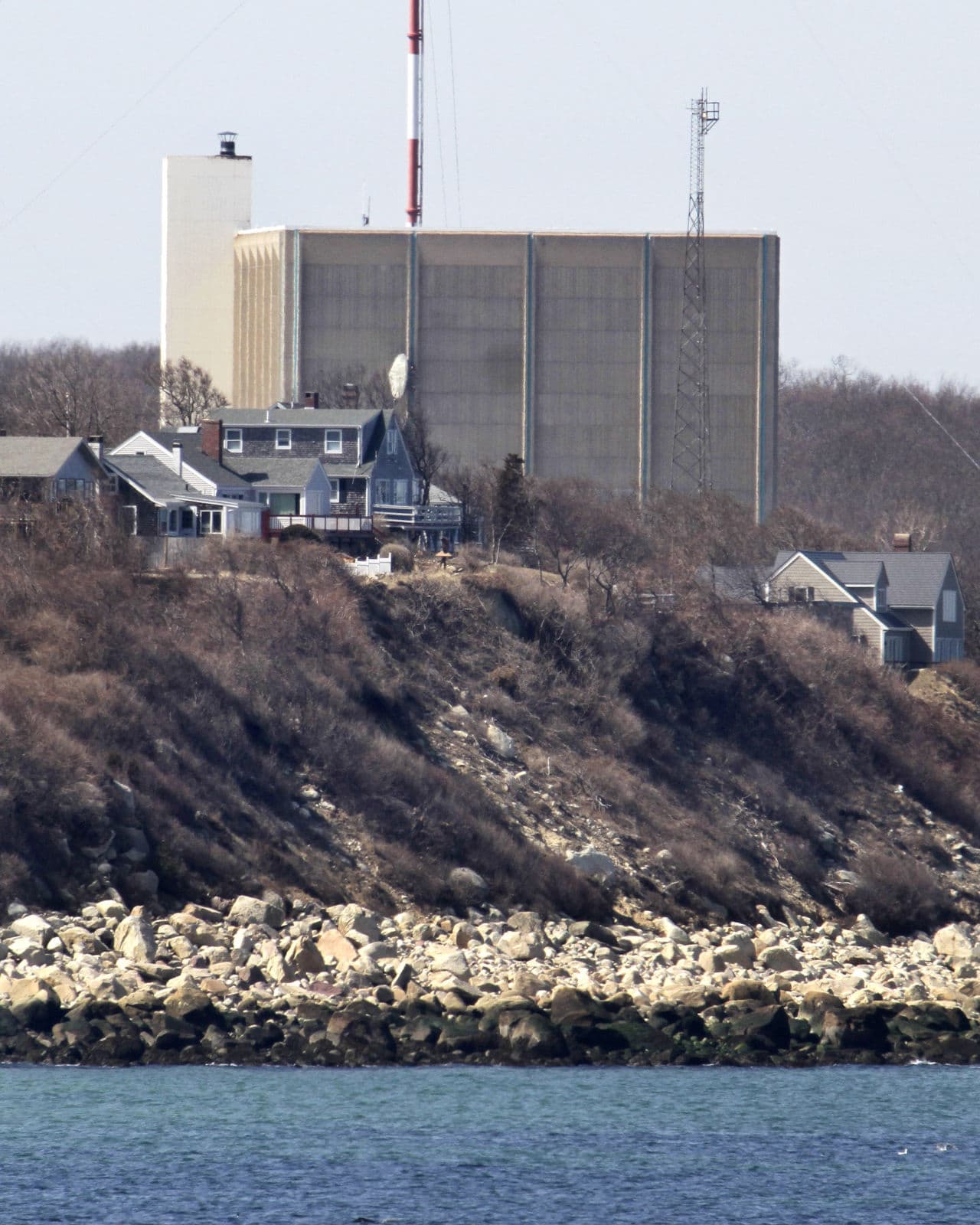 The letter was sent a day after the Nuclear Regulatory Commission announced it would be increasing oversight of the plant and downgrading the plant's safety status to just one category above a mandatory shutdown.
Regulators say the plant could have prevented an unplanned January 2015 shutdown had it corrected issues with its safety relief valves that caused one of the valves to fail after an earlier unplanned shutdown in February 2013.
NRC Administrator Dan Dorman said in a statement that the most recent violation "highlights the continuing weaknesses in the implementation of Entergy's program for identifying, evaluating and resolving problems at Pilgrim" and that the NRC's increased oversight would "focus on understanding the reasons for those weaknesses and the actions needed to achieve sustained improvements."
In response to Baker's letter, Bill Mohl, president of Entergy Wholesale Commodities, said in a statement Thursday that "Entergy continues to operate Pilgrim Station safely and under the watchful eye of the [NRC]."
Mohl added:
We have made changes and equipment upgrades that have already resulted in positive enhancements to operational reliability. We will work closely with the Governor, the NRC and all stakeholders to make sure that we communicate the steps we are taking to improve plant operations as we continue to operate safely going forward.
Baker told reporters Wednesday that he had confidence in the safety of the plant, a comment that earned the ire of state Sen. Dan Wolf, who represents the Cape and Islands.
"On the very day that the [NRC] placed Pilgrim among the three worst reactors in our nation, our governor issued an off-hand, simplistic comment about the plant being 'safe,' " Wolf said in a statement. "It is irresponsible for the governor of our Commonwealth, without due diligence, to make a comment like that instead of voicing concerns about what many of us know is the biggest public safety threat in Massachusetts."
Wolf is a vocal opponent of the plant, which he says "threatens not just the health of our communities, but our entire way of life."
Baker noted in his letter to Entergy that the NRC has determined that Pilgrim continues to operate in a safe manner.
With reporting by The Associated Press