T Says Advertising Dollars On Rise In 2015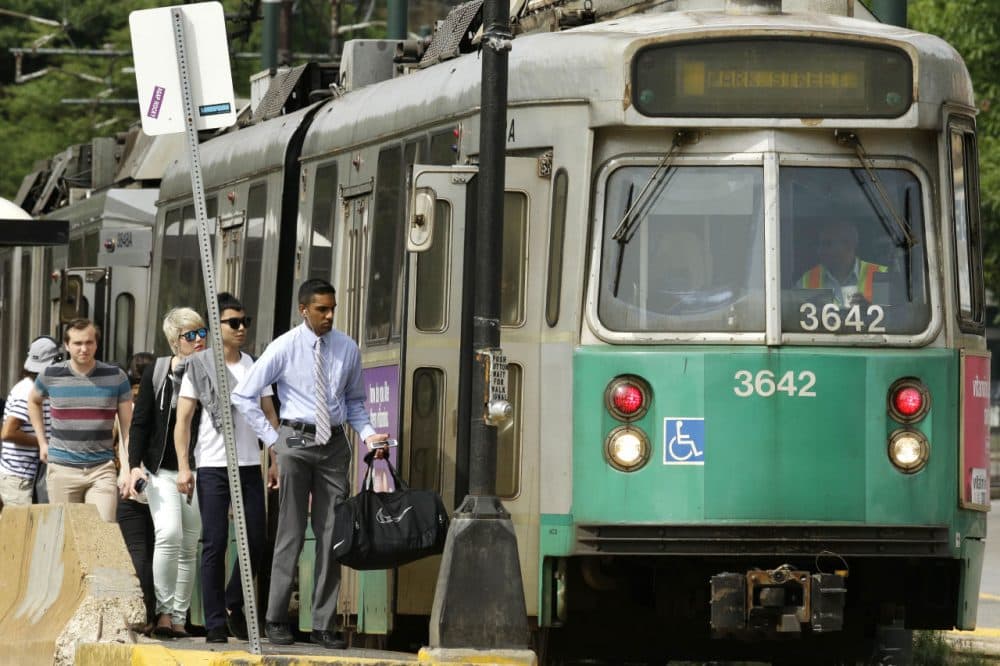 This article is more than 5 years old.
Finally, a piece of good financial news for the MBTA.
The T says advertising revenue so far in 2015 is running 26 percent higher than at this same time last year.
The chief administrator of the Massachusetts Bay Transportation Authority, Brian Shortsleeve, also said this week that the agency is set to generate $3 million in ad revenue in the month of September alone, the first time it has reached that figure in a single month.
The T listed Capital One, DraftKings, Verizon, Primark and Coca-Cola as its top five advertisers for the month.
The advertising boost isn't likely to make a huge difference in the T's finances, however. Officials revealed earlier this week the Boston-area transit system could be facing a $427 million structural deficit within five years.