JFK Library Director Will Step Down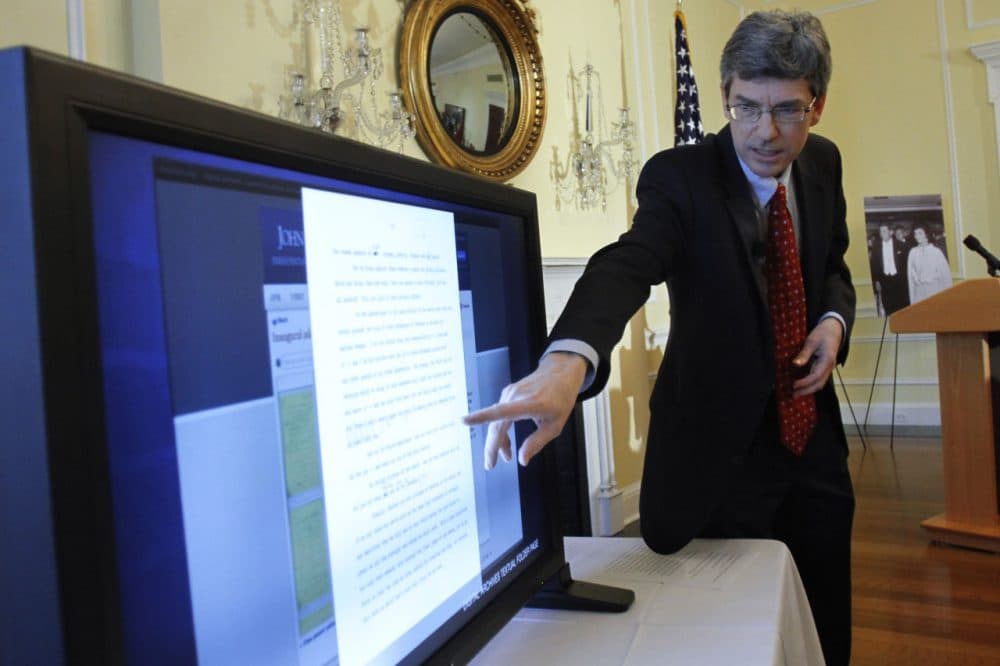 This article is more than 5 years old.
The director of Boston's John F. Kennedy Presidential Library & Museum is resigning. Thomas Putnam said it's a personal decision.
Putnam's resignation comes after a number of resignations in the year-and-a-half since the library's parent organization introduced a new CEO.
Putnam has been with the library for 16 years — the last nine as director.
"It has been a great honor to serve as director of the Kennedy Library these past nine years and I am proud of the accomplishments my colleagues and I achieved together," Putnam said in a statement. "I have made a personal decision that now is the time to move on."
His resignation is effective Nov. 25.
The Boston Globe first reported the resignation Tuesday morning.
David Ferriero, the archivist of the United States, lauded Putnam in an accompanying statement: "During his tenure, the Library has increased the size of its collections, built a 30,000 square foot addition, launched the nation's first digital presidential archives, strengthened its public forum series, redesigned the permanent galleries in its museum, collaborated on international exhibits in Japan and Ireland, and experienced an unprecedented increase in its core revenue streams and retained earnings."