DraftKings Is Shooting To Be Boston's Next Sports (Business) Champion
05:38
Play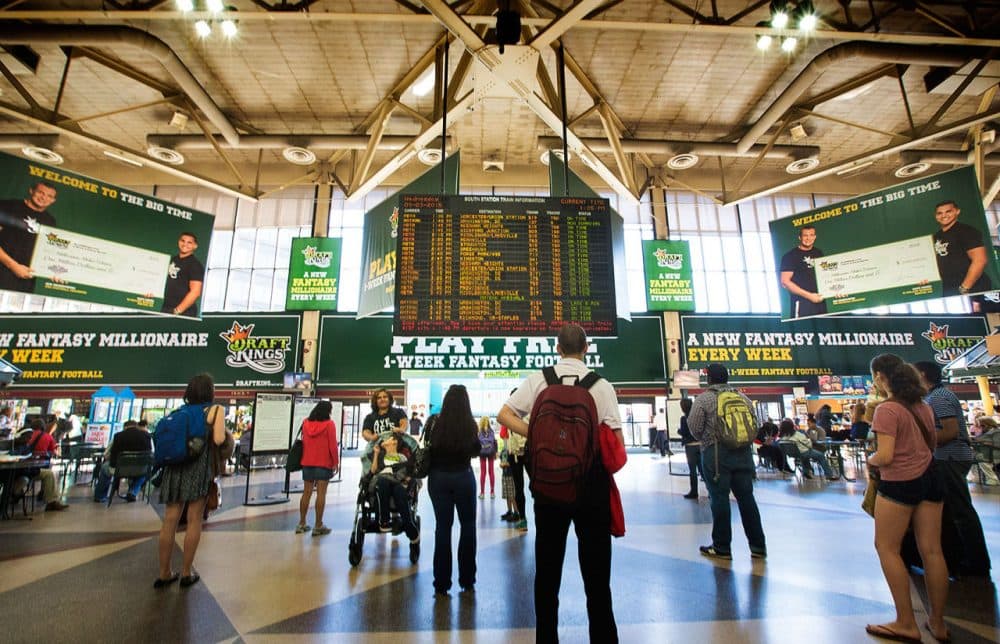 This article is more than 5 years old.
Usually, the cover of Fortune magazine features the CEO of a global bank, a big media company or a Silicon Valley behemoth.
But the latest one features the 34-year-old CEO of a Boston startup. It's Jason Robins, of the daily fantasy sports company DraftKings.
Robins' cellphone kept buzzing as we talked Thursday -- friends texting congratulations on making the cover.
After just three years in business, DraftKings is valued by Fortune at nearly $1.5 billion.
Robins says that's just the start.
"We're still a young company," he said. "We have a lot of work to do to make sure our product is something that really is hitting on all cylinders. But I think we're on our way there."
DraftKings' product is a Web and mobile platform for daily fantasy sports. That's where people create virtual teams of actual professional sports players and try to outscore other people's virtual teams. And they do it for money -- weekly or even daily.
Says one advertisement:
Just pick your sport. Pick your players. And pick up your cash. That's it. It's the simplest way to win life-changing piles of cash every week.
You've probably seen the TV ad blitz, especially during NFL games or sports shows. DraftKings was the nation's biggest TV advertiser during the first week of the NFL season. And the tracking firm iSpot.tv says DraftKings spent nearly $17 million on TV spots over the past seven days.
So where is all that money coming from? Some of it is from player entry fees. But mainly it's from investors like Ryan Moore.
"I think I committed to the company in the [pitch] meeting. I was hooked from the beginning," he told me.
Moore's a venture capitalist at Accomplice in Cambridge. He says in that pitch meeting, Robins was showing a way to create a lucrative experience for sports fans who want to watch games but also use the so-called "second screen" of a smartphone or tablet, too.
"I thought this was right down the center of the fairway," Moore said. "And it's going to be a really interesting way in which people interact with the meta content around a sport."
But to some government regulators, it looks like betting money on sports. Five states consider DraftKings a gambling operator. Massachusetts' attorney general's office is reviewing it. The NCAA bans it. And this week on Capitol Hill, senators from gambling states have called for hearings.
But CEO Robins says daily fantasy sports are clearly not a game of chance. To him, they're a game of skill.
"It's all based around research, knowledge, being able to have an intuition and really understand what the match-ups are going to be like, what the coach's game plan's likely to be, which players are poised for a breakout," he said. "And the people that are good at that are able to win at a high rate."
It's true that the daily fantasy sports winners are smarter about play, says Joshua Brustein. He co-wrote a Bloomberg Businessweek story concluding that most of the money goes to a tiny minority in the overall pool.
"They're smarter about spreadsheets and statistical modeling than what we'd consider average sports fandom," Brustein said. "And what we've seen increasingly in recent years is the use of some automated systems, so that you can generate and manage hundreds of lineups at once."
But DraftKings considers itself more of an entertainment company, and it has a lot of big players on its side. It has major deals with influential sports broadcasters ESPN and Fox. The Kraft Group, owners of the New England Patriots, have invested in the company, too. There's even a DraftKings Fantasy Sports Zone at Gillette Stadium in Foxborough.
Venture capitalist Moore says this industry is in its infancy.
"I feel really confident about it," he said. "I mean, there's massive consumer demand for daily fantasy -- I think much more so than anyone even could have conceived."
In just three and a half years, DraftKings says it has built a larger customer base than an older company whose ads you've probably been seeing, too. Main competitor FanDuel is based in Scotland and has U.S. offices in New York.
That might invite comparisons to other Boston-New York sports rivalries. But DraftKings CEO Robins says he's less concerned about dueling with competitors, and more concerned about building a great product that customers keep coming back to.
"To use a sports analogy, we're still in the first inning," he said. "There's a lot that we need to do there. And I think we'll be working on that for years to come."
Case in point: DraftKings this week says it's launching a service for video game fans to win money by creating fantasy teams of their favorite video game competitors. The daily fantasy games are just beginning.
This segment aired on September 25, 2015.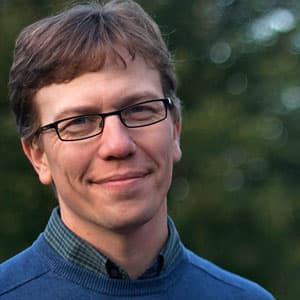 Curt Nickisch Business & Technology Reporter
Curt Nickisch was formerly WBUR's business and technology reporter.