Gov. Baker Pitches Energy Bill To Lawmakers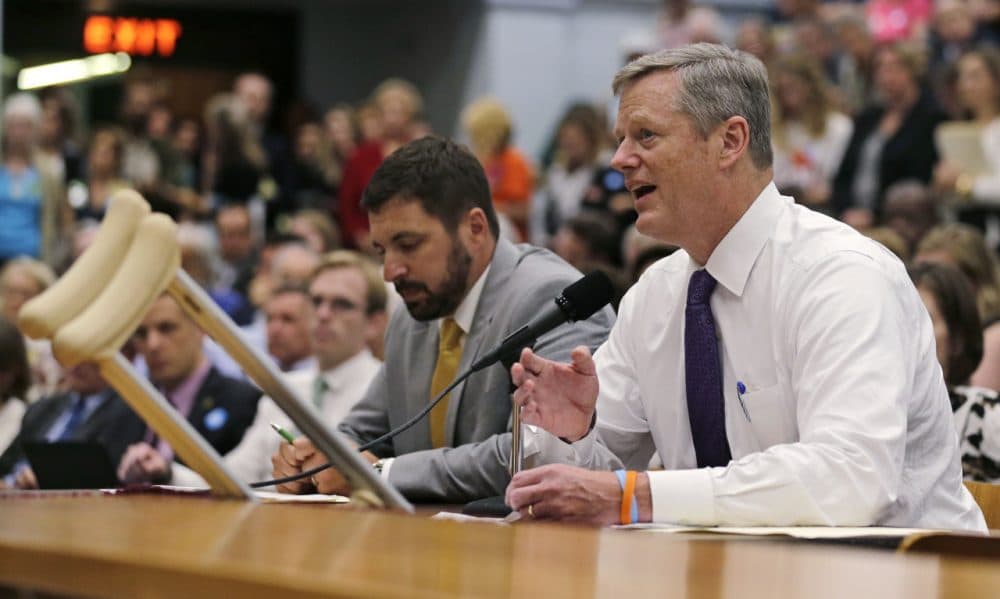 This article is more than 7 years old.
Gov. Charlie Baker pitched his efforts to import large-scale hydroelectric power into Massachusetts on Tuesday as critical to meeting the state's carbon emissions reductions goals by 2020, a climate change plan adopted by his predecessor that the Republican governor has fully embraced.
Members of a statewide energy coalition, Mass Power Forward, rallied outside the State House as Baker testified before a legislative committee Tuesday. He spoke in support of two bills his administration has filed that would authorize utilities to seek long-term contracts for hydropower and to raise the cap on the amount of solar power public and private entities can sell back to the power grid at retail rates.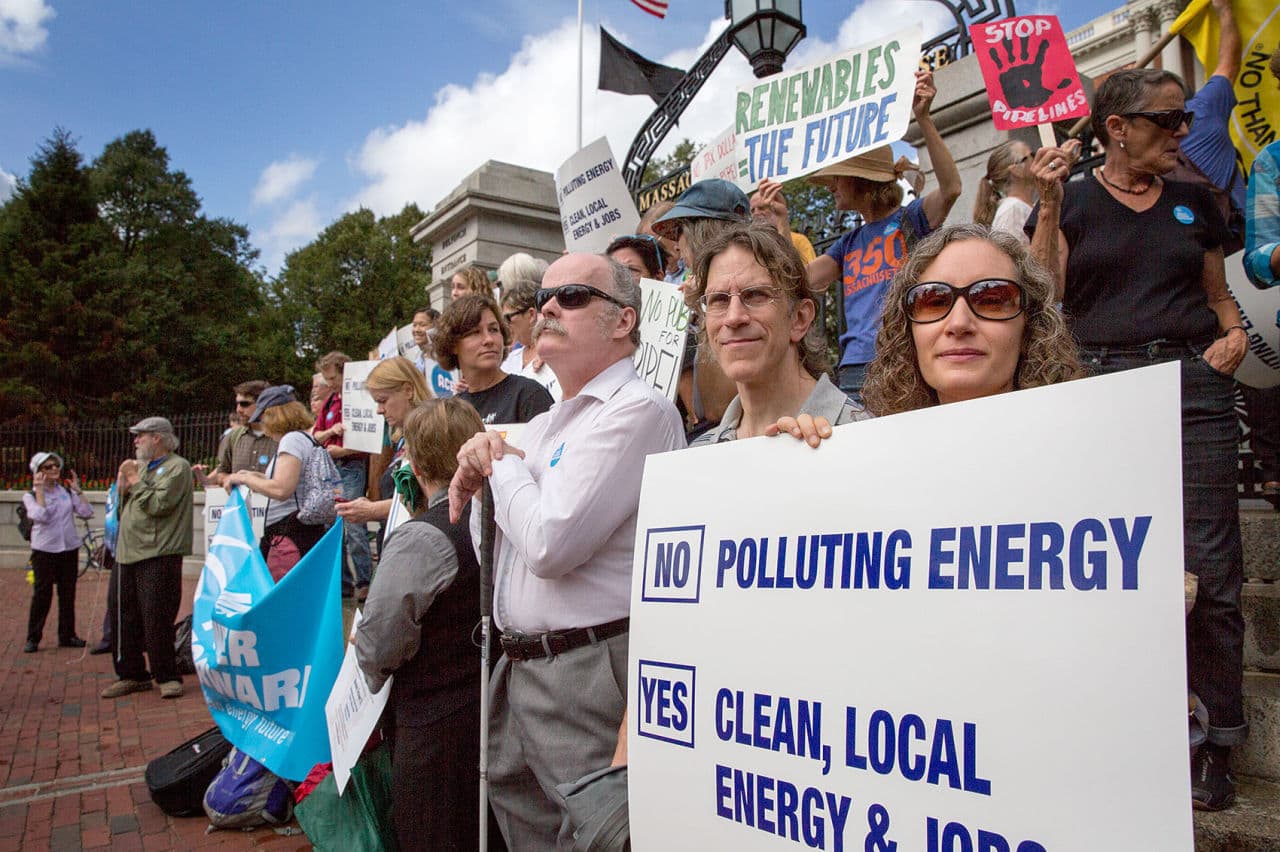 Describing Massachusetts as being at a "crossroads" in terms of meeting its environmental goals while also working to drive down some of the highest energy costs in the country, Baker called for the state to cultivate a diverse portfolio of energy sources, including solar, wind, hydro and natural gas to replace retiring fossil fuel generation plants.
While the state has set a goal of reducing carbon emissions 25 percent from 1990 levels by 2020, the administration said that as of 2012 emissions were only down 15 percent.
"Absent timely passage of this proposal and the incorporation of at least 1,200 megawatts of hydropower into our generation mix, it will be very difficult to meet our 2020 goals, which I want to meet," Baker told the Committee on Telecommunications, Utilities and Energy.
Some critics have expressed concern that Baker's focus on incentivizing hydropower could crowd out other renewable sources such as wind. Furthermore, with Canadian hydropower being a likely benefactor of the governor's proposal, some lawmakers and advocates said that purchasing the renewable energy sources will come at the expense of the economy at home where thousands of jobs are connected to other energy industries.
"Unless 'Big Hydro' is only chosen as part of a comprehensive energy plan, the size of these contracts will preclude any other solicitations in the future," testified Rep. Antonio Cabral, a New Bedford Democrat.
Cabral and others, like Sen. Marc Pacheco, spoke about the potential for off-shore wind. After a lengthy exchange with Pacheco, the governor said he was open to seeing the legislature amend his bill to include off-shore to "test the market" and see if it could compete on price with hydropower.