Ted Kennedy Voices Frustrations In Newly Released Transcripts Of Recordings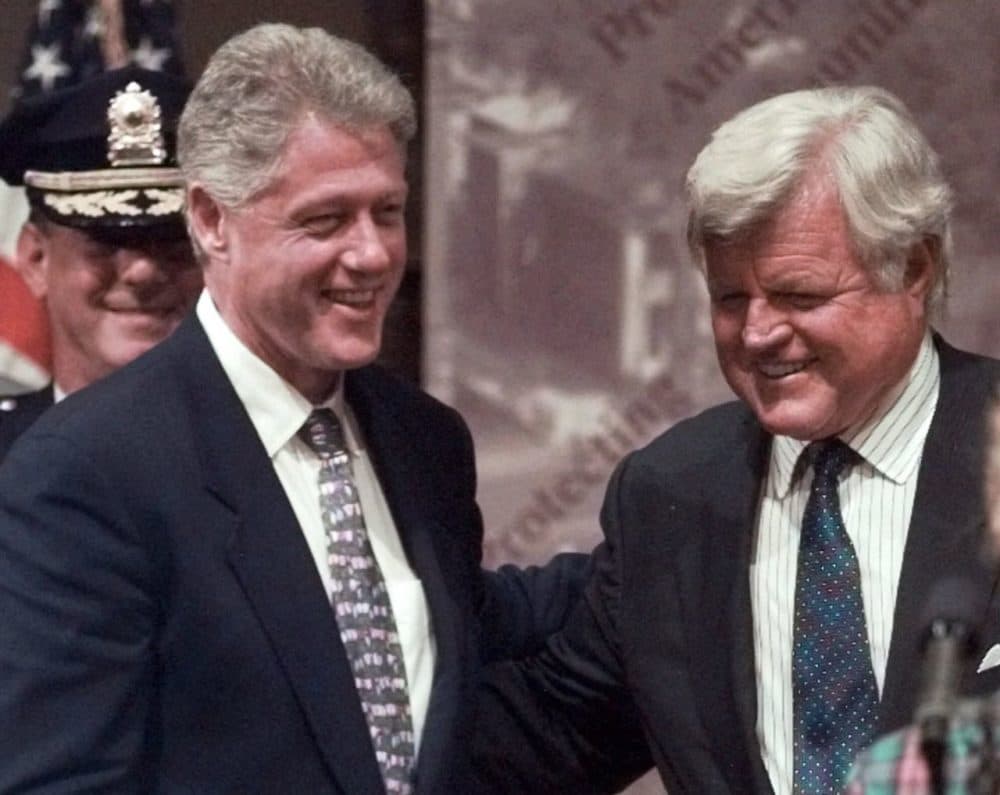 This article is more than 5 years old.
In newly released recordings — detailed in transcripts — U.S. Sen. Ted Kennedy expresses his displeasure at the way a failed 2007 immigration bill was handled and the secretive way President Bill Clinton moved on his failed universal care proposal.
Nineteen interviews with the Massachusetts Democrat were made public Wednesday as part of an oral history project by the Miller Center at the University of Virginia and Boston's Edward M. Kennedy Institute for the United States Senate.
Kennedy called the Clinton health care legislation a "catastrophic mistake." Even though Kennedy supported health care reform, he said the Clinton administration worked in secret and didn't keep him informed.
He also said the Senate didn't work hard enough on immigration, putting much of the blame on Majority Leader Harry Reid.
Kennedy died in 2009.
This article was originally published on September 30, 2015.