Clinton Talks Drug Addiction In Visit To Boston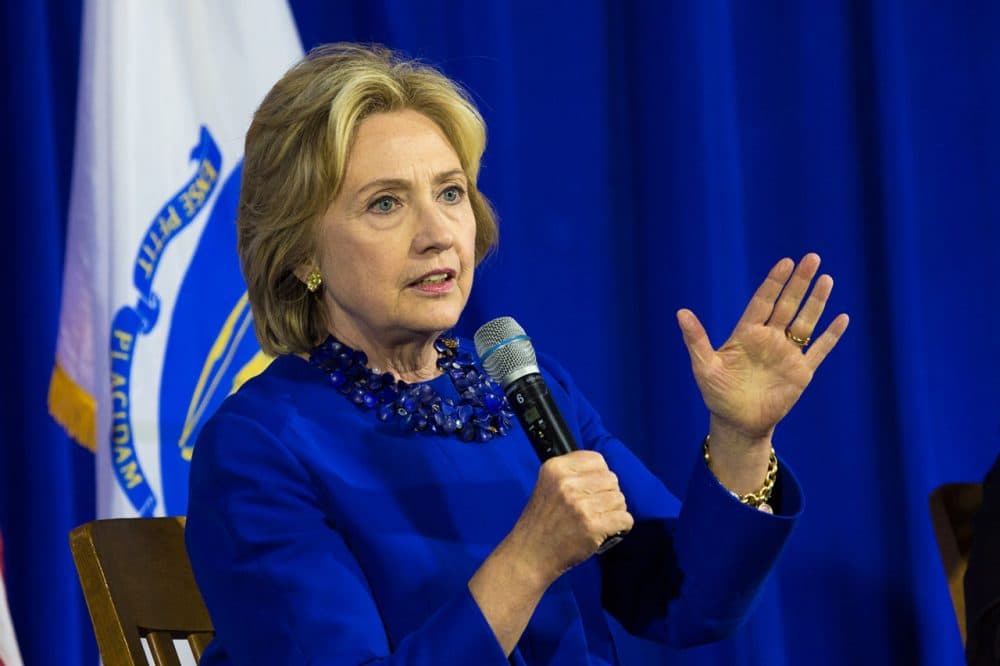 This article is more than 3 years old.
Democratic presidential candidate Hillary Clinton was in Boston Thursday to host a community forum on substance abuse where she discussed her plan to fight drug addiction.
Boston Mayor Marty Walsh and Massachusetts Attorney General Maura Healey also took part.
Massachusetts has experienced a spike in opioid-related overdose deaths in recent years. An estimated 1,256 people died from opioid-related overdoses in 2014, compared with an estimated 939 deaths in 2013 and 668 confirmed overdose deaths in 2012.
Clinton, who has proposed spending $10 billion to increase treatment, said the U.S. needs to confront the issue of addiction directly.
"You know, if you have heart disease, cancer, diabetes, you can find a place and you should be able to find a place, and I want substance abuse put on the same level as any other challenge to our mental or physical health," Clinton said to applause at the forum in Dorchester.
Clinton praised the Gloucester Police Department for being the first to offer outreach to addicts as an alternative to arresting them.
Under the police department's new policy, implemented in June, anyone who surrenders their drugs in Gloucester and asks for help with their addiction will be assessed and provided with information about services.
Later in the day, Clinton attended a fundraiser in the city.
With reporting by WBUR's Martha Bebinger and The Associated Press