After Oregon Shooting, Mass. Congressional Delegation Calls For Tougher Gun Laws
02:50
Play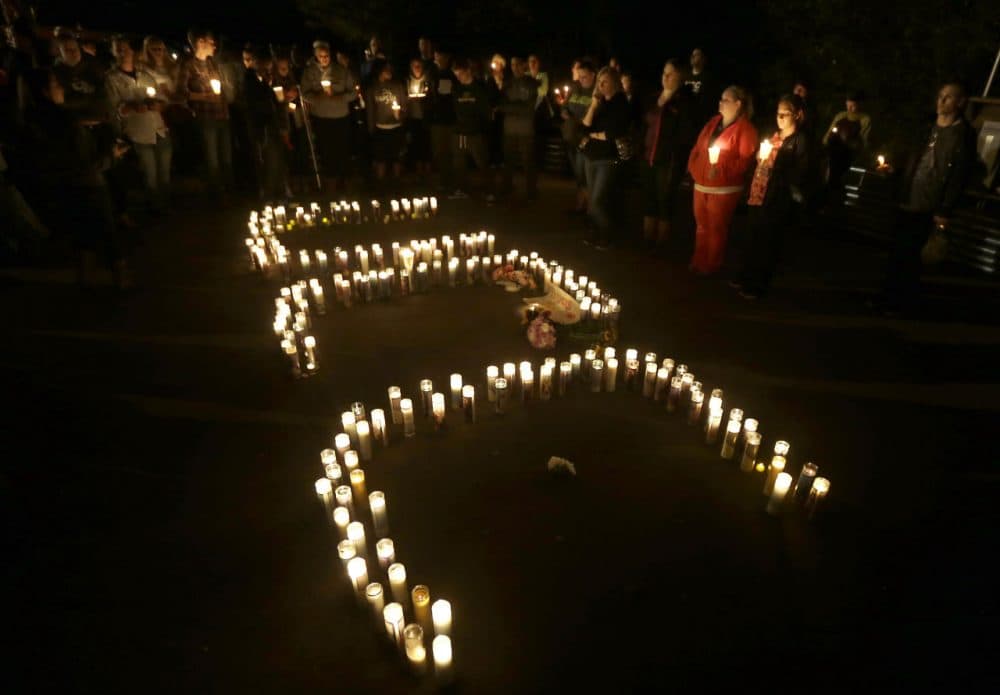 This article is more than 3 years old.
Members of Massachusetts' congressional delegation are calling for stricter national gun control legislation, after a campus shooter in Oregon killed nine people Thursday and injured seven more.
Almost 3,000 miles directly east of Umpqua Community College in Roseburg, Oregon, is Wentworth Institute of Technology. It was on that Boston campus Friday afternoon that Democratic Sen. Elizabeth Warren said there's a need for national action on gun safety, echoing President Obama's comments Thursday evening.
"There has to be a point where Americans say, 'Enough is enough,' " Warren said. "Our children are at risk. Our families are at risk. And we can no longer kowtow to a minority who will not let us provide basic safety for our children."
Standing alongside her, Sen. Ed Markey, also a Democrat, agreed. He said more of the country should restrict access to guns like Massachusetts does. The Bay State requires people to obtain a state license prior to the purchase of a firearm, an application process that includes undergoing a background check.
"People think gun violence is an inner-city issue. It's not," Markey said. "In this modern era, without background checks, without any ability to know who is purchasing these guns, it can happen anywhere. And that is what happened yesterday."
Opinion polls show that roughly nine out of 10 registered U.S. voters support so-called universal background checks. Those would require nearly every firearms transaction, including private sales, to go through a background check.
Sen. Markey said he expects such legislation to be a major issue in the 2016 elections.
"So we're about to have an historic showdown. Public opinion is overwhelming. They want background checks. They want to have to have guns out of the hands of people who shouldn't have them," he said. "And we're looking forward to now, on behalf of the American people, having this fight in Congress."
But Democrat Stephen Lynch, of South Boston, who's in the Republican-controlled House of Representatives, wants more information first. He said he has a cousin who was killed by gun violence and that he supports "reasonable controls."
"I'd like more facts to come out on this one incident, though. We still don't know how he got the weapons, if there was a breakdown in the current regulations, whether this was an Oregon situation," Lynch said. "We've got some serious pretty strenuous gun laws [in Massachusetts], background checks and other measures. I'm not sure what Oregon is doing."
Little change in national governance of gun access came after the Sandy Hook Elementary School shootings in Newtown, Connecticut, nearly three years ago. But Sen. Warren said that does not mean stricter laws won't come now.
"What I can honestly say is we have to keep fighting back. If we just fold up and say, 'Nothing can ever happen,' then they truly have won, and more to the point, our children are at real risk," Warren said. "So the point is, we fight back. We fight back today. We fight back tomorrow. We fight back next week and next month and for as long as it takes, until we make our children safe again."
Friday morning, the two U.S. senators from Connecticut announced new legislation that would ban gun sales until background checks are completed. Right now, if a check is not done within 72 hours, then the gun sale can proceed.
There's no immediate path for gun control bills to move to a vote in Congress.
This segment aired on October 2, 2015.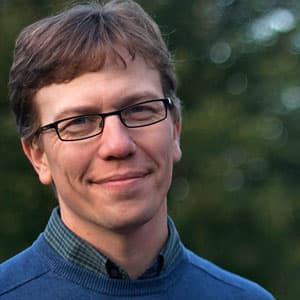 Curt Nickisch Business & Technology Reporter
Curt Nickisch was formerly WBUR's business and technology reporter.