MGM Chief Reiterates Commitment To Springfield Casino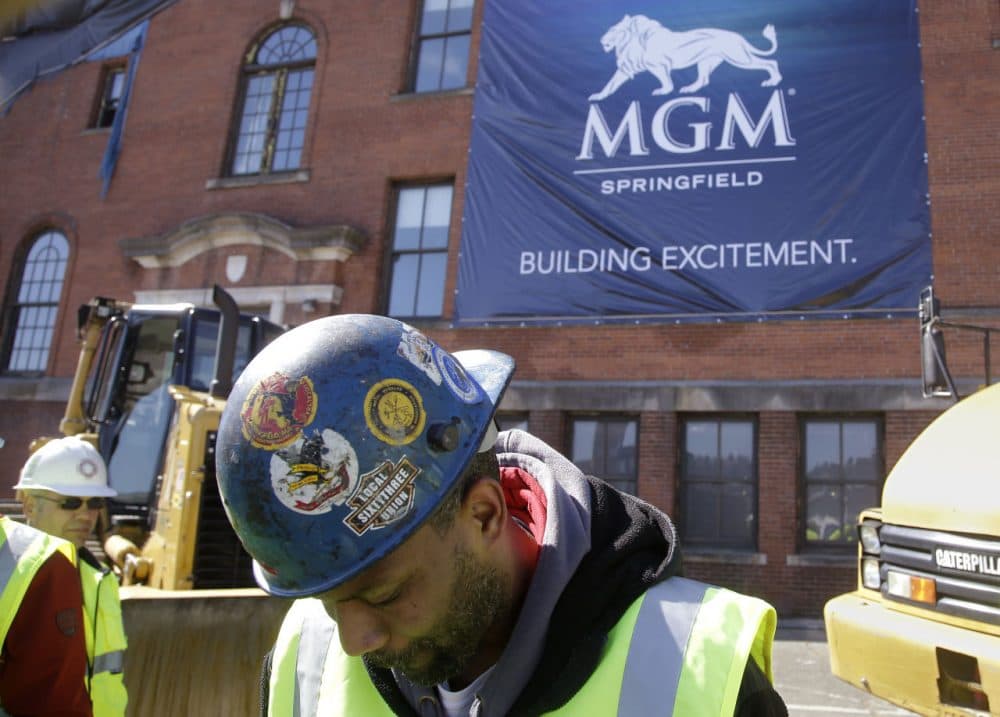 This article is more than 3 years old.
The head of MGM Resorts International said Monday the company remains committed to building a casino in downtown Springfield despite a recent redesign that eliminated a 25-story hotel and associated apartments.
The project will still include a 250-room, six-story hotel and 30 to 35 market-rate apartments that will be built in a former school department building that's been vacant since 2010, MGM President William Hornbuckle said after meeting with Mayor Dominic Sarno.
Hornbuckle said that he was disappointed the hotel tower would not be built but that MGM's commitment to the city hadn't wavered. "Not one iota," he said.
He promised that the casino would still open in September 2018 and provide 3,000 jobs.
"We are going nowhere," he said, noting that the company has already made a roughly $250 million investment in the proposed $800 million casino.
He also dismissed possible competition from a casino proposed for northern Connecticut, not far from Springfield.
"Does Connecticut come into play?" he said. "The answer is unequivocally no."
Sarno said after the meeting that everything that has been agreed to "will come to fruition."
The Springfield City Council, meanwhile, has called for a nonbinding citywide referendum in November on the proposed design changes. Some councilors are questioning whether the project will still deliver on promises of 2,000 construction jobs and other economic benefits.
MGM announced the design changes two weeks ago, citing in large part rising construction costs. The changes are subject to approval from the City Council and Sarno, who has voiced preliminary support for the revision. Some members of the state's Gaming Commission expressed concerns.